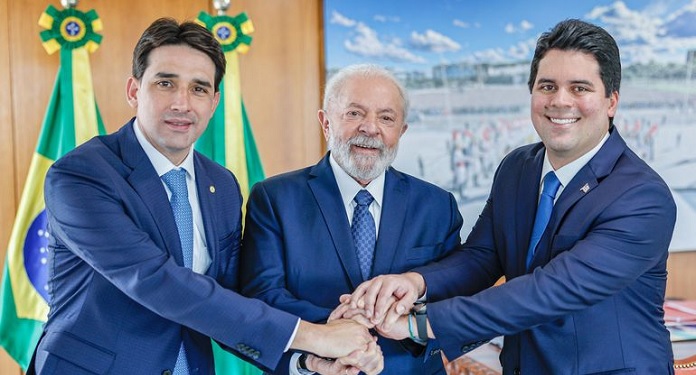 The Minister of Institutional Relations, Alexandre Padilha, confirmed that the management of the sports betting sector will be divided between the Ministries of Sport and Finance. The department headed by Fernando Haddad will be responsible for the collection.
"There is a secretariat for monitoring bets, which will be created in the Ministry of Finance, which has the role of [taking care of] collection, registration, granting and regulation", stated Minister Padilha, after participating in a meeting with President Luiz Inácio Lula da Silva (PT).
"But a proposal came [from the PP, the party of the new minister André Fufuca] and we have an agreement, there is agreement on the creation of a structure for the Ministry of Sports, to be defined in detail. But [it will be] a structure to monitor this topic of betting, both monitoring of sporting performance, the integration of this betting relationship with the sporting issue", he added.
Alexandre Padilha was asked if the secretariats were competitors, however, he assured that there was a common competence between the two ministries.
Padilha explained that the Ministry of Sports will "monitor together with the Ministry of Finance" the steps of the regulation and also mentioned that part of the amounts are already foreseen in the provisional measure as transferred to Sports to promote activities in the area in Brazil.
The Federal Government plans to raise around 1.6 billion reais from the sports betting sector next year with the regulation, currently being processed in Congress.
The bill was approved this Wednesday, 13th, in the Chamber and goes to the Senate.
Division of management of the sports betting sector between ministries
André Fufuca officially took office as the new Minister of Sports this Wednesday, replacing former volleyball player Ana Moser.
The folder was requested by Centrão, which wanted it to be 'turbocharged' with sports betting. The tendency is for the ministry's secretariat to act to preserve sporting integrity and combat the manipulation of results in competitions.
According to Folha, the secretariat that will deal with the issue at the Ministry of Finance should be with José Francisco Manssur, the department's special advisor for the sports betting sector.