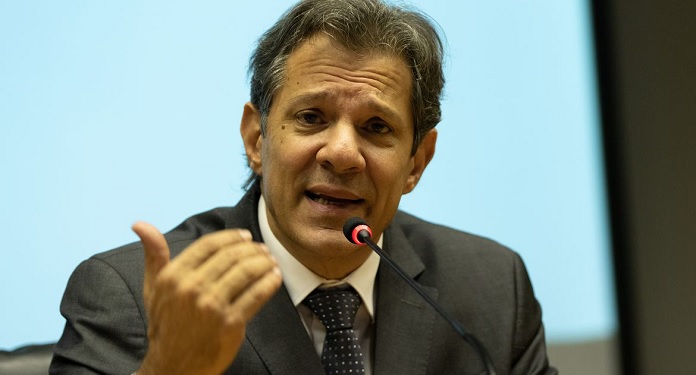 Finance Minister Fernando Haddad said that when he returns from his trip to China, he will present a tax on sports betting. According to the person responsible for the folder, the text is already ready and will be released at the end of the month.
"It is minuted. Should probably leave after the trip to China. We must publish the provisional measure because it has the ninety, it is a sector that is not paying any tribute, it is probably a contribution ", he declared in an interview with journalists this Tuesday, 14.
However, Fernando Haddad highlighted that the rate has not yet been established. For this to happen, it will be necessary to carry out a study. The measure is an attempt to recover a portion of the revenue lost with the increase in the Income Tax exemption to two minimum wages.
"We readjusted the IR table and that had a small loss of revenue. We are going to compensate with the taxation on these electronics, which do not pay any taxes and take a fortune of money from the country", said Haddad.
In addition to a tax on sports betting, the proposal will also regulate the sector
There is a bill 845/2023 that aims to regulate sports betting in the country. The PL is authored by senators Hamilton Mourão (Republicanos-RS) and Jorge Kajuru (PSB-GO). The text must be debated in the Senate.
According to the PL, the sports betting tax will allow investments in public education. In addition, the company would need to have at least one branch in the country, pay around BRL 20 million to obtain a five-year license and collect taxes due on the awards.
The bookmaker will also need to promote responsible gaming campaigns. According to Agência Senado, sports betting moved at least US$ 35 billion during the 2022 World Cup alone.
The value appears in the proposal presented by senators Jorge Kajuru and Hamilton Mourão, which deals with the rules for players to be able to explore betting services in Brazil.
It is worth remembering that bookmakers are operating in the country due to a 2018 law that was not regulated by the previous government.