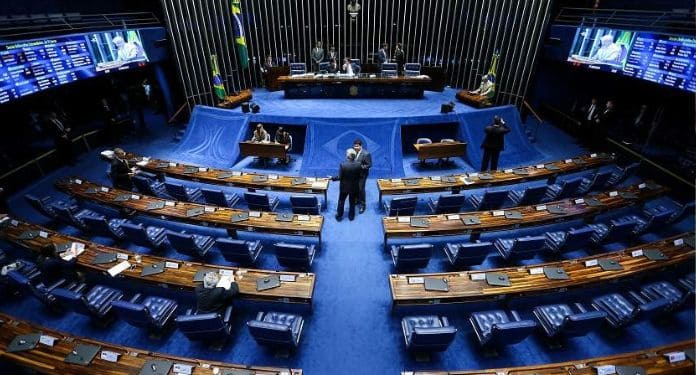 The project for the regulation of the Jogo do Bicho, casinos, bingos and online games was approved on February 25 with 246 votes in favor and 202 against in the Chamber of Deputies and should be voted by the Senate soon.
If approved, the contribution from this activity will be 17% of the revenue arising from the exploration of the sector, in addition to the Income Tax on net premiums or equal to R$ 10 thousand.
The Folha de Sao Paulo newspaper published today an article that talks about the Senate's intention to vote on this matter soon (see the full text).
Senate wants to vote on a bill that legalizes the Jogo do Bicho this year
The Senate wants to vote this year on the project that allows the game of bicho, casino and bingo in the country, a text that faces strong opposition from evangelicals in Congress, but which is seen as a way to increase government revenue.
The project was approved in the Chamber in February of this year and, since then, it was in the drawer of the President of the Senate, Rodrigo Pacheco (PSD-MG), who usually gives senators more time to analyze sensitive proposals voted, sometimes, at the touch of a button. box by deputies.
The expectation is that, in the Senate, the text will be reported by the former president of the House Davi Alcolumbre (União-AP), who currently heads the CCJ (Commission on Constitution and Justice).
Senators assess that the vote later this year is a way to maintain any wear and tear on the subject limited to the government of Jair Bolsonaro (PL). Thus, the administration of the president-elect, Luiz Inácio Lula da Silva, would not have to deal with the controversy of voting for a text that was frowned upon by part of the population, especially evangelicals, and would still have the bonus of the potential increase in revenue.
Despite the intention to guide the project later this year, a wing of senators defends only voting on the text after the regulation of sports and electronic betting, seen as a step before the legalization of gambling.