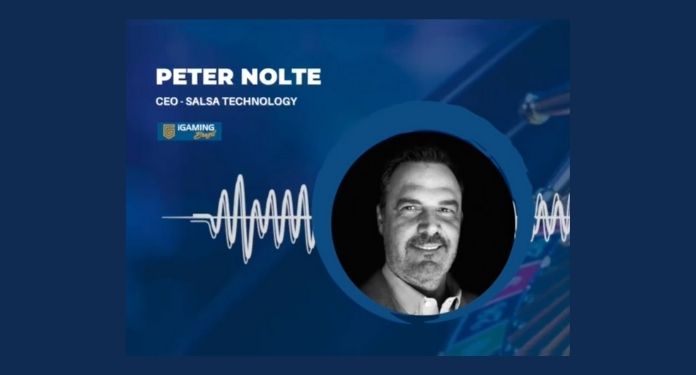 Last week, the global betting industry celebrated the approval of the bill (PL) 442/91, which provides for the new Legal Framework for Gambling in Brazil, in the Chamber of Deputies. The agenda will now be forwarded to the Federal Senate and the expectation of the betting market is that the next steps will be completed quickly.
Salsa Technology CEO Peter Nolte was one of several global market leaders who celebrated the news. "Law 442/91, which legalizes gambling in Brazil, was approved by the Chamber of Deputies. I think that gambling have been banned in Brazil for over 50 years and, after a struggle of more than 20 years by various groups, they approved this Law", he said in an exclusive video to the iGaming Brazil portal.
Peter Nolte believes that this will be a 'watershed' for game players who intend to operate in Brazil. "We, as technology providers for the gambling industry, have an incredible opportunity. And, really, we will see that there was before the Law and after the Law. For us, this is an incredible milestone", he stressed.
For the CEO of Salsa Technology, now is the ideal time for companies to show their differentials, aiming to achieve prominence in a regulated market in the country. "Some details are missing and it still needs to go through the Senate, returning to the Chamber of Deputies, but I believe that all this will happen quickly", he quoted.
"I am very happy with this situation and now we have to roll up our sleeves and make it happen. It is our moment to appear and shine in Brazil after many years of hard work", he concluded.
About Salsa Technology
Salsa Technology is a company that creates customized solutions for the iGaming industry in Latin America and Europe. The company provides omnichannel gaming platform for online and physical operators.
In addition, Salsa is one of the best-known technology providers in Latin America and is gaining ground in other international markets. The platform, technology and game portfolio are lab-certified for Colombia, Mexico, Asia and Europe.
Watch Peter Nolte's full video