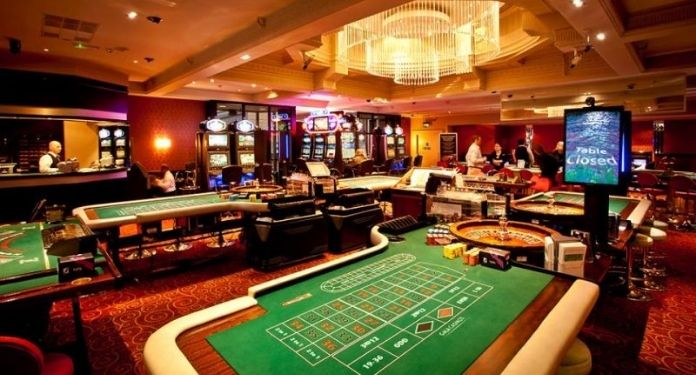 The discussion about the release of casinos in Brazil has been carried out by a working group in the Chamber of Deputies.
Some parliamentarians are against the legalization of betting. Meanwhile, businessmen in the tourism sector defend that the theme be taken forward in the National Congress and be approved.
The Regulatory Framework for Games in Brazil is a project that has been in progress for 30 years in the Chamber of Deputies. Big names in politics already express their support for the liberation of games and casinos in Brazil, justifying that the modality can bring the economic 'vigor' that the country needs.
Delegate Pablo Oliva, Federal Deputy of the PSL-AM, said the following in support of the release of games: "Without the legalization of games, our citizens who practice the sport have no protection. There is no inspection or monitoring by the state"
In this sense, Magno José, president of the Instituto Brasileiro Jogo Legal, also informs that 30 million Brazilians make daily bets on illegal games, demonstrating the potential of the sport and the risk of it continuing without adequate regulation.
In addition, Magno also mentions that the country fails to collect billions a year due to the lack of regulation of gambling and betting.
"The prohibitive scenario has not changed or altered the issue of games in Brazil, which currently moves around R$27 billion per year. It is necessary for the state to recognize the failure of this model of prohibition and allow Congress to advance in the legalization of games", he added Great Joseph.
Deputies and businessmen call for the return of games and casinos to boost tourism in Brazil
Recently Deputies and representatives of the tourism sector defended the approval of the Regulatory Framework for the Brazilian Games (PL 442/91) under debate.
For advocates of the return of casinos, banned in 1946, the activity would also be a way to leverage the segment in the post-pandemic.
In the debate, requested by the president of the Tourism Commission, deputy Bacelar (Pode-BA), he addressed the problems faced by the sector, such as: lack of incentives for tourism, little attractiveness in the Brazilian scenario and the need for more private initiatives for the sector.