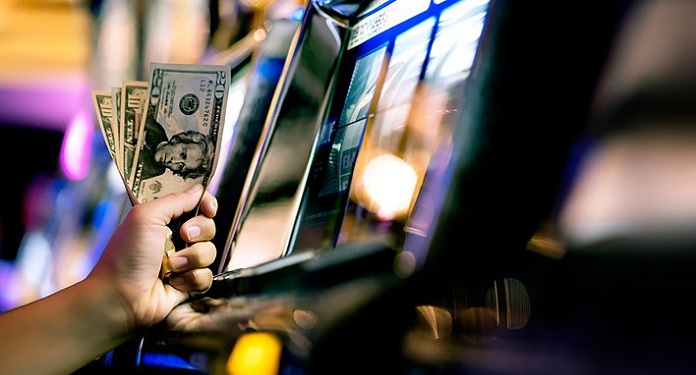 Encouraged by a major gaming deal with the Seminole Tribe of Florida, three out-of-state gaming giants – Las Vegas Sands, FanDuel and DraftKings – have pledged $37 million in what appears to be an attempt to boost voter initiatives.
The fourth company, which owns Florida's Magic City casino, created a political committee called People Against Regulatory Legislation Addressing You (PARLAY) in June and awarded $15 million for as-yet-unknown ends.
The sudden donation of $52 million for single-sector political contributions is unprecedented in Florida, but it was the result of a new law passed and signed by Gov. Ron DeSantis this year that limited signature-collection contributions to election initiatives in the United States at $3,000 per entity as of July 1st.
In an attempt to avoid the contribution limit, gaming companies made their donations in advance, issuing generous checks before the law went into effect. Now that powerful gaming entities have political committees with millions of dollars they can use before the 2022 election, details of how they hope to operate or enter Florida's lucrative gaming market have begun to emerge.
What to expect from donations from gambling companies in Florida?
FanDuel and DraftKings have issued $10 million checks to the Florida Education Champions, the political committee that supports a 2022 election initiative that asks voters to allow online sports betting on all Florida games.
The two international sports betting giants were excluded from a 30-year, $500 million-a-year gambling deal reached by the governor and the Seminole tribe of Florida and ratified by state lawmakers in May. The deal is pending approval by the US Department of the Interior, which governs tribal gambling.
Federal regulators have 45 days from filing the agreement to make a decision. The governor's office said the agreement was sent to the agency on June 3, meaning the decision could come this month.
But the surprise competitor is Las Vegas Sands Corporation, which is studying the possibility of buying a gaming license and getting voter approval to offer sports betting, slots or casino games.
However, the new law never came into force. On July 1, a federal judge temporarily blocked the contribution limit after the American Civil Liberties Union and three political committees filed a lawsuit to overturn the contribution limit. The State must appeal.
But so much money in Florida's political coffers to expand the game points to a new reality: the state's international tourism market has enormous appeal to the gaming industry. A 2018 law requires the game's expansion to gain the approval of voters across the state. But the ease with which the inter-tribal deal was passed by Florida's conservative legislature, which until now has been averse to the game, marks a shift.
Miriam Adelson leads Las Vegas Sands
Las Vegas Sands is now controlled by Miriam Adelson, wife of the company's late CEO, Sheldon Adelson. In March, Las Vegas Sands sold its Las Vegas properties and announced that it plans to expand into other states. The company has long been interested in entering the Florida casino market, but has never been able to convince the state legislature to increase the number of casino licenses.
In late June, the Las Vegas Sands donated $17 million to a newly created political committee, the Florida Voters in Charge, which has yet to explain its intentions, according to statements released by the Florida Elections Division.
"We are looking at several options with no intention of violating the recently approved revenue-sharing agreement," said Sarah Bascom, a spokeswoman for the group. "Our initial donor, Las Vegas Sands Corporation, has long been interested in Florida and we look forward to sharing more about the efforts in Florida in the weeks and months to come."
There are rumors that Sands is interested in operating a casino in Florida, either through a partnership or purchase from an entity that already has the license. In early March, Miriam Adelson visited Tallahassee and met with DeSantis.
Florida Casino Expansion Options
The gambling agreement signed by the Seminole tribe and the governor left the door open for voters to approve other Florida casinos. He said that as long as a new casino was 100 miles from any other in the tribe and had the tribe's consent, and in Miami-Dades and Broward if the new casino was not less than 15 miles from the tribe's Hard Rock Casino, near Hollywood, it would not violate the agreement.
The most likely locations for casino expansion in South Florida are Fontainebleau Resort in Miami Beach and Trump Doral Resort in Doral, both communities with local governments that have passed ordinances banning casinos. But Adelson also started conversations in other parts of Florida, including the Melbourne Greyhound Track and Best Bet Jacksonville.
To obtain a license to offer sports betting or casino games at these locations, Adelson would need statewide voter approval under Amendment 3. Iarossi said they created Florida Voters in Charge to seek signatures once they decide how the proposed expansion of the game. "There are conversations going on, but there are several versions of what can be presented," he said.
Gary Bitner, a spokesman for the Seminole Tribe, declined to comment on the Las Vegas Sands operation, except to say, "The Seminole Tribe wants to know more about it." However, he said the tribe is vehemently opposed to a constitutional amendment proposed by FanDuel and DraftKings that would legalize sports betting outside the tribe's agreement with the state.
"It's about millions of out-of-state corporate dollars trying to manipulate the people of Florida who are smarter than that," Bitner said. "They think they can buy their way into the state," he concluded.
Magic City Casino West Flagler Owner Influence
The constitutionality of sports betting in the business is the target of a federal lawsuit brought by the owner of Magic City Casino West Flagler Associates, owned by the Havenick family, one of Florida's oldest businesses.
The Havenicks claim that the agreement authorizing sports betting outside Florida's tribal lands violates the Gambling Regulations Act and the lawsuit asks the court to block sports betting enforcement under the state agreement.
In an effort to protect its interests, West Flagler Associates created the political committee, People Against Regulatory Legislation Addressing You, chaired by Isadore "Izzy" Havenick, vice president of public relations.
"The committee was formed to ensure that our family business and other multigenerational family businesses are not excluded from any conversations," Havenick said. "We know that there are national companies that see the potential of our state and we believe that we must all work together to bring the best product to the people of Florida in an inclusive way."
In an interview, Havenick did not deny that the $15 million set aside for the political committee could be used to draft a constitutional amendment. His late father, Fred Havenick, helped launch a campaign that led voters to approve slot machines in Miami-Dade and Broward counties in 2004.
Record Contributions from Florida Gaming Companies
The multimillion-dollar political contributions from Las Vegas Sands, FanDuel, DraftKings and West Flagler Associates to date are the largest ever made during Florida's 2022 election cycle, according to campaign finance records.
Only two political contributions in the past decade have been greater than those made by game companies. In 2014, former Gov. Rick Scott signed a $27.5 million check to his political committee, Let's Get to Work. And in 2018, the Marsy Law for All Foundation spent $18 million to fund the election initiative that created a bill of rights for victims of crime.
It takes time and money for election measures to pass in Florida. Although Amendment 3, the need for voter approval for the game's expansion, was endorsed by 71 percent of voters in 2018, the effort by supporters required five years and $46 million.
A spokesman for Florida Education Champions, which is supported by FanDuel and DraftKings, said the companies plan to continue raising money while the law limiting contributions is challenged in court.