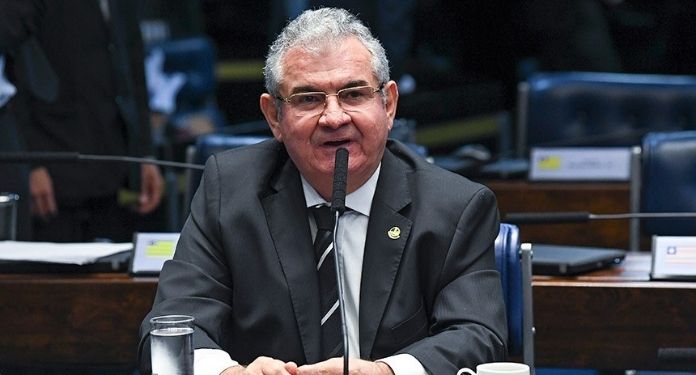 As a result of the postponement of the gambling trial in the Supreme Federal Court (STF), the parties that act for the legalization of casinos turned their attention to the next actions of Senator Angelo Coronel.
The Bahia politician plans to suggest a broader substitute than Senator Roberto Rocha's proposal that associates casinos only with new resort developments.
For defenders of the gaming segment, the resource with general repercussions will only be evaluated in the Supreme Court when the pandemic of the new coronavirus is at a much more controlled stage in the national territory.
The Supreme Court ministers must decide whether the Criminal Misdemeanor Law, passed in 1941, is in accordance with the Federal Constitution of 1988. And, therefore, whether the exploitation and practice of games should be considered an illegal activity.
This case was on the STF's judgment agenda for last Thursday, 8, but it was postponed and no longer has an official date. The tendency is for this matter to be set to return to the Supreme Federal Court's agenda only in the second half of this year.
In the meetings that the defenders of the gaming market held last year with the rapporteur of the case in the STF, Minister Luiz Lux, understood that he does not want the trial to happen at a critical moment of the health crisis in Brazil.
Senator believes that this is the time to legalize gambling in the country
In a recent interview with Congress in Focus, from Portal Uol, the senator declared that this is the appropriate time for the project to be approved. "The best time to legalize gambling is now," he said.
According to Colonel, the legalization of all types of games has the capacity to inject up to R $ 50 billion into the country's economy, opening 700 thousand direct jobs.
In addition, he pointed out that his proposal would provide the Federal Government with means to inspect casinos, just as Caixa Econômica Federal currently monitors federal lotteries.
"We are not going to be an exception in the world, quite the contrary, today without games being legalized we are being an exception, so we cannot lose this source," he said in the interview.