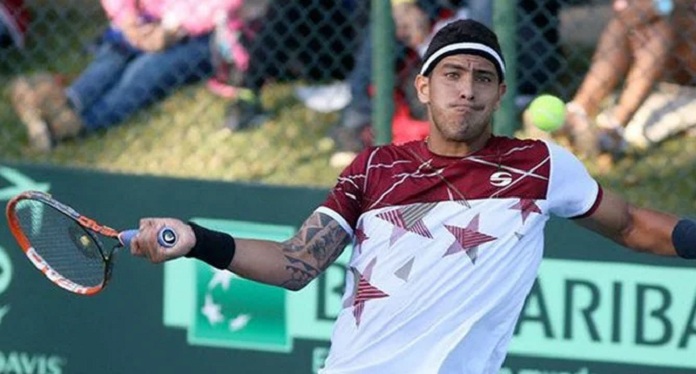 Venezuelan tennis player Roberto Maytín is prohibited from participating in any sport-related activity for the next 14 years, after admitting violations of the rules of the Tennis Anti-Corruption Program (TACP).
The International Tennis Integrity Agency (ITIA) – an independent body that aims to promote, encourage, improve and safeguard the integrity of professional tennis worldwide – punished the player with a ban, in addition to a $ 100,000 fine.
Maytín, who achieved his best ranking in the Association of Tennis Professionals (ATP) in pairs, ranking 86th in 2015, is now prohibited from playing, training or integrating any tennis event sanctioned by the bodies responsible for the sport for the next 14 years .
The player would have disregarded the sports rules for involvement with match manipulation: "No person should, directly or indirectly, plan or try to architect the result or any other aspect of any event", and "no person should, directly or indirectly, request or accept any money, benefit or action with the intention of negatively influencing a player's best efforts in any event ".
The issue was dealt with under the Tennis Anti-Corruption Program 2021, which allows ITIA to impose a sanction on a sportsman on admission of guilt, without the need for a formal hearing.
About ITIA
The International Tennis Integrity Agency is an entity created in 2021 by the International Tennis Governing Bodies to protect the integrity of the sport across the planet. As such, the organization is supported by seven major sporting stakeholders – the International Tennis Federation, ATP, WTA, Australian Open, French Open, Wimbledon and the United States Open.
ITIA offers value-based anti-corruption education to inform, educate and protect everyone involved in the rules. And it works in close collaboration with the sport, to prevent potential corrupts from negatively impacting the game. Violators are subject to lifetime bans and fines of up to $ 250,000.