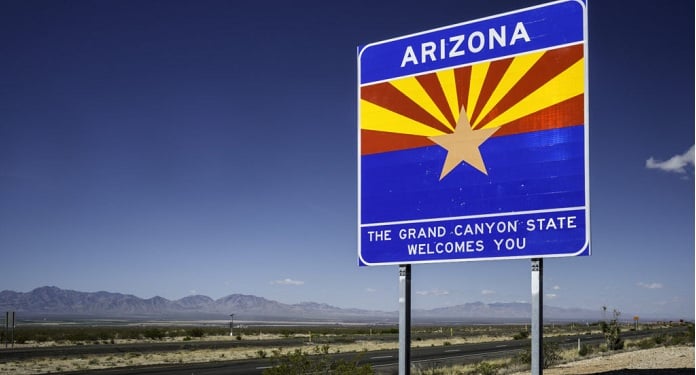 The debate over passing sports betting legislation has reached a turning point in Arizona, in the United States. The past few days have been advancing in the Chamber, but the situation was not so encouraging in the Senate.
However, state senator TJ Shope confirmed that the Senate State Trade Committee will meet soon to hold its first hearing on the bill, after postponing it. On Monday, a House bill was approved by the Rules Committee and will be referred to the floor for consideration.
The state Senate Commerce Committee had a proposal on its meeting agenda for a possible vote for further progress last Wednesday. However, the commission did not even open for discussion.
Both projects require state tribes to obtain licenses so that they can operate sports betting in their casinos. For online betting, operators can partner on the licenses that are provided.
For that to happen, legislation and a 20-year extension of the state's gambling pact with the tribes must be adopted for both to come into effect.
The state would then receive a share of the game's revenue. While tribal gambling money would also go into state and local government coffers.
State market can reach up to US $ 42 million per year
The House bill, presented by Congressman Jeff Weninger, would allow bets to be placed online and would also add limited Keno games at off-track betting locations and social clubs like the American Legion, Elks Club, etc.
In addition, several Arizona organizations, such as Arizona Coyotes, Arizona Diamondbacks, Phoenix Raceway, along with representatives from BetMGM, DraftKings, FanDuel and PGA Tour, have publicly supported the proposal.
Another idea is to allow three professional Arizona sports teams (NFL Cardinals, NHL Coyotes and MLB Diamondbacks) to perform physical and online sports betting operations. Ten licenses would be awarded to sporting entities, which could include professional golf and NASCAR race category.
It is estimated that with a tax of 8%, the state sports betting market could generate between 20 and 42 million dollars annually.
Arizona Governor Supports Market Expansion
Governor Doug Ducey said: "an opportunity for a modernized gambling pact that will bring more revenue to our tribes and our state budget," according to the Associated Press.
He also negotiated a new deal with the tribes, hoping it could increase state revenue by allowing games outside the casinos run by the native peoples.
In anticipation of the legalization of betting in Arizona, Kindred Group announced its expansion into the US market in a 10-year partnership with the Quechan tribe of the Fort Yuma Indian Reserve, which will allow access to the market in Arizona and California. Recalling that Unibet is the main brand of the Kindred Group.