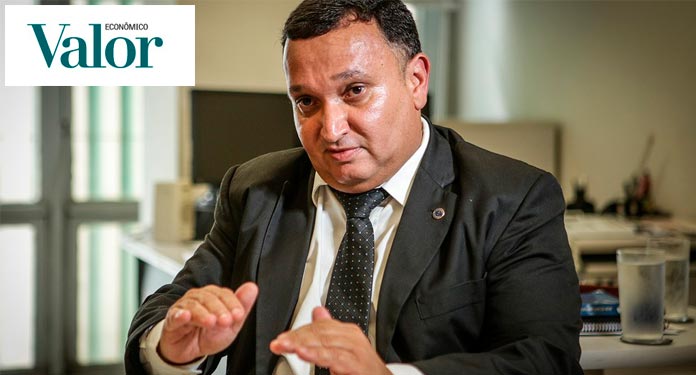 The scenario of uncertainty in the fixed-rate sports betting market in Brazil appears to be nearing its end. This is because the Federal Government established that the regulation of the sector must occur until the beginning of the second half of 2021.
According to Waldir Eustáquio Marques Júnior, undersecretary for prizes and sweepstakes at the Ministry of Economy, the players should start operating in the country next year. The trend is that the betting market in Brazil may yield more than 40 billion reais annually.
The evaluation of the operation is now under the tutelage of the National Bank for Economic and Social Development (BNDES), while the Attorney General of the National Treasury (PGFN) has chosen to adopt the concession system, giving up the previous model of authorization.
Brazilian sports betting market should be ready in 2021
In an interview with Valor Econômico, Waldir Eustáquio Marques Júnior was categorical in pointing out that regulation is closer than ever.
"The regulation should be ready next year. In June or July ", adding that an agreement between the Ministry of Economy and BNDES must be sealed soon for the beginning of studies.
Regarding the government's preference for the concession system, he stressed that punishments, such as revocation, must be added to the contract. "Maybe it is better to take a while and get good regulation," he said.
In addition, taxation is also an issue that is receiving some complaints due to the desired values, since rates in Brazil could become higher than those charged in international markets.
"It is not unfeasible. We are approached by companies as they are [the legislation]. It is not a matter of urgency to change this point ", declared the undersecretary of prizes and drawings of the Ministry of Economy.
Between the months of January and October of that year, the Government obtained approximately 13 billion reais from the lottery sector, while the amounts for social projects and income taxes totaled 6.5 billion reais.
Waldir Eustáquio Marques also commented on the determination of the Supreme Federal Court (STF) to end the monopoly of the Federal Government and provide opportunities for the exploration of state lotteries.
In his view, the resolution occurred at a favorable moment to end legal uncertainty and create new revenue possibilities for state governments.
Decree for betting on the turf is ready to go
The member of the portfolio led by Minister Paulo Guedes also spoke about the decree to modify rules on bets linked to horse racing, expected for the beginning of the year. He assured that the decree is ready, only that the calendar was affected by the pandemic of the new coronavirus.