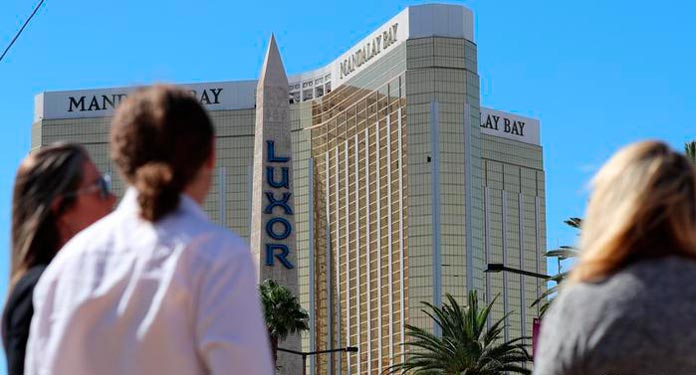 MGM Resorts International and its insurers have formalized an agreement and will pay about $ 800 million (approximately 4.5 billion reais at the current rate) to relatives and victims of the 2017 Las Vegas shooting, following Nevada's court order.
The compensation approval comes after a series of lawsuits related to the shooting on the Las Vegas Strip. When a sniper killed 58 people and wounded more than 850 at an open-air festival near MGM Resorts' Mandalay Bay.
Investigations pointed out that the sniper fired from the 32nd floor of Mandalay Bay. At the time, approximately 22,000 people attended the Route 91 Harvest music festival.
More than 4,400 relatives and victims of the shooting will be entitled to receive part of the payment, with MGM Resorts, which did not recognize any liability, paying US $ 49 million (around 275 million reais) and its insurance costing the US $ 751 remaining million (about 4.2 billion reais).
Approval of the measure was made by Judge Linda Bell at Clark County District Court on the eve of the third anniversary of the shooting, which occurred on October 1, 2017.
The judge said the deal was "carefully negotiated under market conditions for months with the expert assistance of experienced mediators" and "provides a very substantial fund for resolving personal injury claims".
Bell also mentioned that all MGM's available insurance was directed towards the deal.
MGM Resorts officially commented on the agreement
A statement from MGM said: "We are grateful that the decision brings families, victims and the community closer to 'closure'. It is especially significant that the decision comes the day before the third anniversary of the event, a time of great sadness and reflection ".