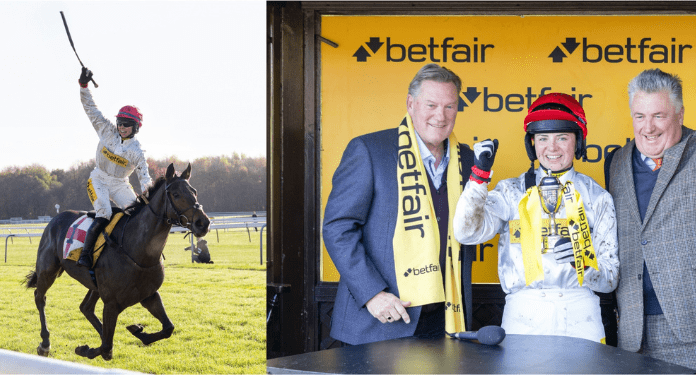 In 2010, Octopus Paul started a curious World Cup tradition: that of seeing animals. After him came elephants, cats and even a panda bear. Now in Qatar, horses are the breed of choice and bring bad news to Brazilian fans. According to them, England, owned by Harry Kane, will be champions in 2022. And after the debut rout of the English team, would the horses be the seers of this edition? Betfair has prepared an unusual prediction.
The prediction is based on the horse race organized by the bookmaker in the traditional jockey city of Haydock, in England, last Saturday (19). In all, 6 horses were chosen to represent each of the favorite teams for the World Cup title. The order of arrival was: England, France, Brazil, Spain, Argentina and Germany.
This Monday morning (21), the England team beat Iran by 6-2 in the first round of group B of the World Cup in Qatar and further increased the confidence of the English in the prediction of horses. The highlight of the game was Arsenal youngster Bukayo Saka with two goals. England now faces the USA on Friday (25th) at 4pm. Iran, on the other hand, plays against Wales at 7 am on the same day.
Bryony Frost, English jockey winner of the race and ambassador for Betfair, believes it is possible that the prediction will come true at the end of the Cup. "England gave us hope last year when we all went to the pubs together to watch the Euro Cup final, so now we're looking forward to going further this year. I hope football returns home. I will be rooting for the guys. We all enjoyed the race. The energy of all the jockeys at the start was incredible and the crowd certainly loved it too", he said.
Each of the horses was chosen based on the history and current situation of each country. For example, the Brazilian horse had a historically victorious pedigree, but which has been disappointing in recent competitions. The English horse has impressed in recent competitions, but has not won a title for a long time.
In addition to predicting the World Cup champion selection in 2022, Betfair also donated £10,000 (approximately R$64,000) to the Injured Jockeys Fund (IJF), responsible for financially helping over a thousand British athletes who have suffered accidents during their careers .
On the other hand, the result of the race is against the odds calculated by Betfair. According to specialists from the bookmaker, the Brazilian team is actually the big favorite to go to the grand final and win with a 20.1% chance. Argentina is second with 14%; England third with 11.3%. Check it out in the graphic below: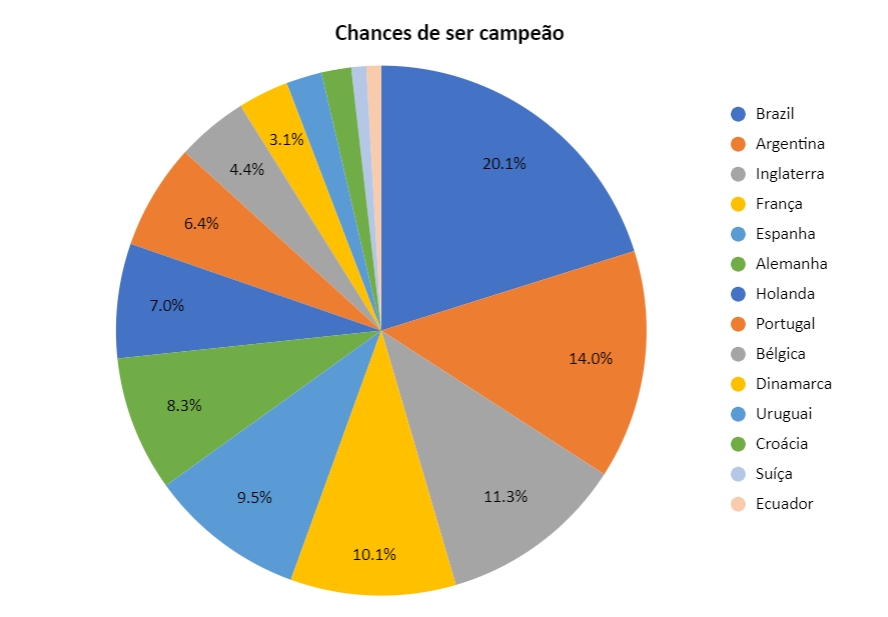 Betfair claims that their experts are constantly reviewing odds and implied odds. Figures presented on the website may have been revised after this material was closed and, therefore, different from those presented here.