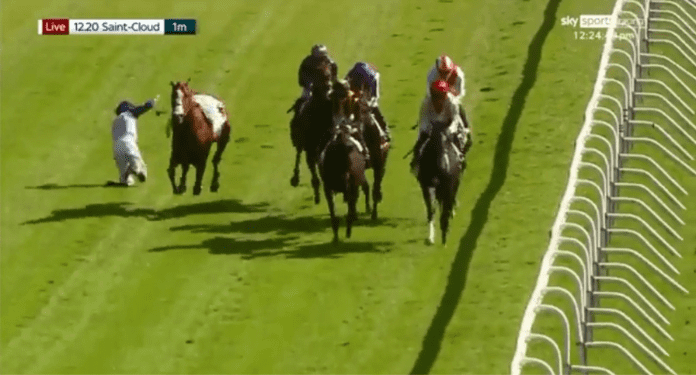 During a horse race at the Saint Cloud racecourse, in France, the Belgian jockey Christophe Soumillon applied a push to Rossa Ryan that took him out of contention for the top positions. Rossa ended up falling off her horse and narrowly missed being seriously injured.
The case led to the elimination of the Belgian aggressor even before the race was over. On the other hand, Ryan needed to be attended to, but walked away from the scene, without serious injuries. Check out the moment of the fall below.
Rossa's horse followed in the race, while five other horses were mounted with five jockeys – including Soumillon. Despite the immediate punishment, the decision caused some discomfort among race fans. Now the Belgian will not be able to compete in competitions for two months, but the punishment only takes effect after the Arc de Triomphe tournament, which earns the winner a prize of 5 million euros.
See what Soumillon said about what happened during the horse race
When asked by Sky Sports Racing about the case, Soumillon said: "I felt a bit of pressure from Rossa as he tried to maintain a better position in the back. I was right behind Ryan at the moment and put my elbow against him just to make him understand that I wasn't going inside. Unfortunately when I tried to keep my horse in position and go a little to the right, I pushed Ryan a step or two and he fell."
"I knew right away that I had made a mistake and I'm terribly saddened by what happened because I hate seeing things like this. When you're the one who caused the accident, it's even more terrible, so I really want to apologize to everyone."
"I shouldn't have done it, I didn't do it on purpose, I was just trying to maintain my position, but maybe I exaggerated it in strength and misjudged the distance. I really don't understand what happened at that moment, it was so fast, but it was a terrible thing I did. I know a lot of people won't forgive me and I feel really bad at the moment for that", added the Belgian.