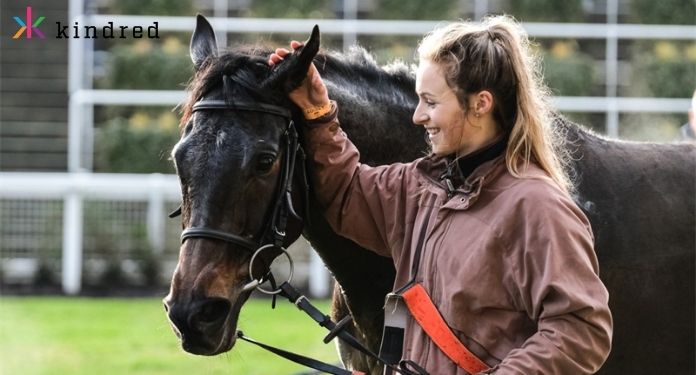 Women in Racing announced a partnership with the Kindred Group and the Racing Foundation, with the two organizations supporting its "Racing Home" project.
As a result of the triple deal, Nasdaq-listed sports betting operator Kindred in Stockholm and the Racing Foundation will provide funding for the Racing Home initiative, which aims to be a "cultural leader in the world of sport" in assisting its participants in planning and creating a 'family'.
Funding will go towards practical and educational recommendations made in the report 'Racing Home, Working Mothers in the Horseracing Industry' – informed by research by Dr Kate Clayton-Hathaway of Oxford Brookes University – including the creation of a 'Racing Home' portal for allow industry online access to specific and general material on maternity.
Ed Nicholson, Kindred Racing's head of communications and sponsorship, said: "We are delighted to be able to support the important work that women in horse racing are doing to benefit women in the horse racing industry."
"At Kindred, we firmly believe that a diverse workforce improves our performance, and we focus on enhancing our diversity across the group."
"We know that 'Women in Racing' is critical to raising awareness of diversity in the turf industry and we are pleased to be able to support taking concrete actions to improve the well-being of the industry," concluded Nicholson.
Other warnings from the initiative will include "community actions and running events encouraging discussions about pregnancy, motherhood and family life and providing a support network for parents".
Pregnant women will be supported to return to equestrian sports, while funding will also be channeled to promote investment in improved parenting work practices and quality of life for employers in the horse industry.
The partnership represents Kindred's second big move centered on horse racing over the past month, following its support of the "Racing is everyone's sport" campaign through its online sports betting brand Unibet.
"We are absolutely thrilled to have received funding from the Racing Foundation and the Kindred Group who have supported the 'Racing Home' project since its inception," added Tallulah Lewis, President of Women in Racing.
"We are very grateful for the continued recognition of these two organizations and their support in providing a more sustainable and welcoming turf industry for working moms and dads."
"We are ready to engage and work with industry stakeholders to take these actions and look forward to sharing the results with you," concluded Lewis.