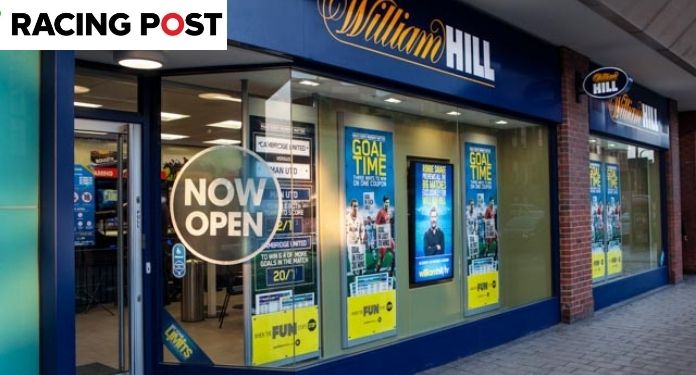 William Hill continues to invest in its digital transition with the launch of the new interactive betting screen with Racing Post (BSD).
The new displays go beyond the extended display window digital signage at William Hill's betting shop. With innovative and interactive forms, the new screens, installed at Runcorn in Cheshire, are the first of 10 stores to launch the product in August.
The print version of the 'Racing Post Betting Shop Display' showcase has been the foundation for bookmakers since its launch more than 20 years ago and the new screens display the same content in an interactive format.
With touchscreens, William Hill customers benefit from the best greyhound and horse racing content in the UK and Ireland, in an easy-to-navigate format.
William Hill customers can also benefit from Racing Post's coverage of South Africa, UAE and Hong Kong, while the new screens display full virtual race cards.
For more casual racing customers, the new interactive screens display key Racing Post content, including verdicts and spotlights so they can make well-informed betting decisions.
With innovation continuing apace, the interactive screen now caters to any size store with all content available on a single screen.
A great innovation for William Hill
Neal Plunkett, William Hill's Head of Retail and Omni Channel, said how vital it is for the retail business to update its product portfolio.
He said, "It's been great to see customers coming back to the betting shops for the past two months. What we have to ensure is to give these betting shop customers the best experience possible."
"Racing Post has always been a key part of the street betting shop and these interactive storefronts are the next step on that journey. We are pleased to distribute them across multiple stores!"
Plunkett continued to point out how vital the Racing Post content is. "We're used to seeing every customer use Racing Post to make their betting decisions."
He added: "The new screens take this practice to the next level, customers can now easily navigate all British and Irish events as well as international races. We are excited for our customers to start using the screens."
Alan Pepperell, Racing Post's Director of Retail, expressed his delight that William Hill has teamed up with other major retail bookmakers to launch interactive BSD.
"We are delighted that William Hill has become the latest high street betting shop to launch the interactive betting shop screens. We know from our experience in other stores how well this innovation has done with retail bettors. provide the same great content you get in the newspaper every day".
On the advanced technology behind the Racing Post's screen, he added, "As a company, we're committed to going the extra mile to provide customers with the best horse racing content from around the world."
"Being able to give full form, and information on all British and Irish races, as well as international races, in-store at the touch of a button means bettors are 'armed' with the best information to help make their choice," he concluded.