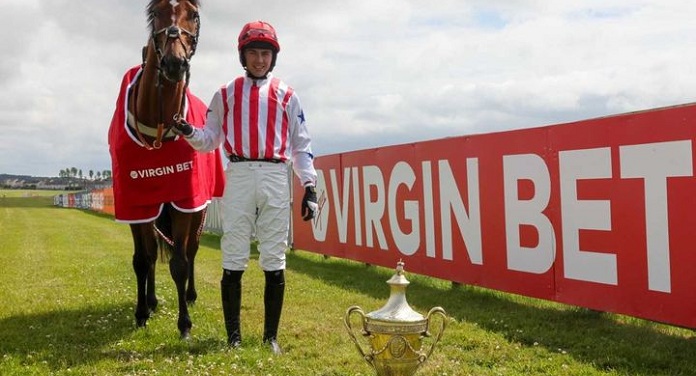 Virgin Bet announced the sponsorship of the 2021 edition of the Ayr Gold Cup and also the acquisition of naming rights for the three days of the Ayr Gold Cup Festival. The festival is scheduled to take place from the 16th to the 18th of September this year.
"I am thrilled that Virgin Bet has chosen to sponsor the Ayr Gold Cup, which is not only Scotland's premier flat race, but one of the most prestigious on the racing calendar," said David Brown, managing director of Racecourses.
Brown added: "Sponsorship has never been as important for racing as it is now in these difficult times. That's why we are proud to announce Virgin Bet as the main sponsor of the Ayr Gold Cup. Virgin Bet is an exciting brand and I hope we can work together at Ayr for many years to come."
The company will also sponsor seven other races during the week, including the Ayr Silver Cup, Firth of Clyde Stakes and the Doonside Cup Listed Race on Saturday, following the Kilkerran Cup and Ayr Bronze Cup on Thursday and Friday, respectively.
James McKay, director of sports betting at the operator, said: "We are excited to announce our new partnership with Ayr Racecourses, one of the leading brands in UK horse racing. As one of the UK's fastest growing operators, we know how much our customers appreciate the thrill of top-notch racing events on the most historic race tracks."
McKay added: "Virgin Bet Ayr Gold Cup will be a great moment in the racing season. And, we can't wait to play our part in the three-day Virgin Bet Ayr Gold Cup Festival."
About Virgin Bet
The bookmaker offers a wide variety of markets in major sports. From football to horse racing, tennis to boxing, the excitement that live sport generates is simply unbeatable – but the UK's fastest growing sportsbook has an extra impact. The group aims to revolutionize the sports betting market and change the game forever.