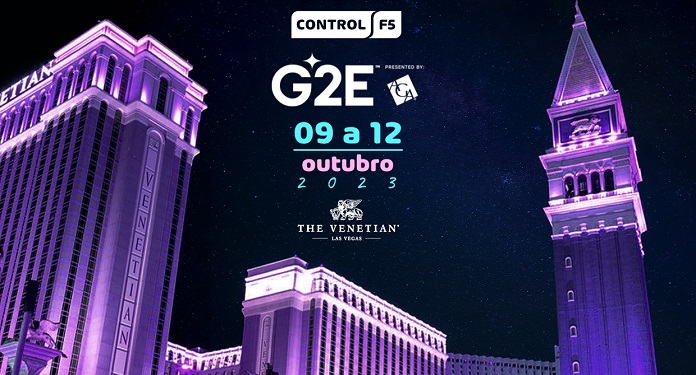 Control F5 will be present at G2E Las Vegas 2023. The meeting takes place between the 9th and 12th of October, at The Venetian Expo and will bring together the biggest players in the global gaming industry.
G2E Las Vegas has the participation of more than 25,000 gaming industry professionals, the presence of 350 exhibitors representing more than 100 countries and regions, and a program of 70 knowledge-sharing sessions.
Control F5 is looking forward to the arrival of G2E, where it will present its work in the Brazilian market and highlight how the company has brought success to several gaming operators through a solutions hub.
Director André Alves spoke about expectations for the meeting: "G2E Las Vegas is a conference where innovative ideas, cutting-edge technology and networking opportunities take place. This will be a moment when we can show the world what makes Control F5 unique and competitive in such a dynamic market.
The event is also a learning opportunity. We will make the most of discussions and interactions with other industry leaders to gain knowledge and stay up to date on trends."
Chat with Control F5 at G2E Las Vegas
If your company operates in the gaming industry and plans to enter the Brazilian market, don't miss the opportunity to meet Control F5 during G2E Las Vegas.
Control F5 offers a wide variety of solutions for betting and gaming companies in areas such as Marketing, Professional, Compliance, Technology, Legal, Advertising, Finance, Affiliates, Service and Consulting.
Furthermore, the team has proven experience in gaming, with experience in the industry both in Brazil and abroad.
While the services offered by the company are complete, and involve everything from planning to the development of the entire operation necessary for national and international companies.