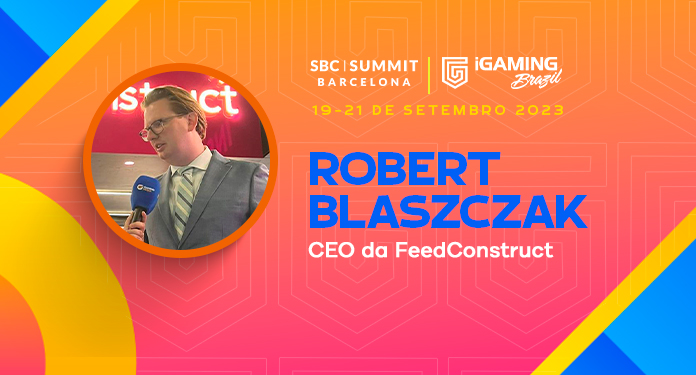 The SBC Summit Barcelona 2023 entered the history of events promoted by the SBC. For Robert Blaszczak, CEO of Feedconstruct, the meeting exceeded all expectations in 'terms of quality and quantity of participants'.
The executive also recalled that the edition was the last held in Barcelona, ​​Spain. "As excited as we are to move to Lisbon next year with a Portuguese-language convention, Barcelona has been welcoming," he added.
Brazilian market on the rise
According to Blaszczak, following the development of the Brazilian sector is practically a necessity nowadays. "Of all the markets, Brazil is the hottest at the moment."
He also pointed out that he participated in several debates at the SBC Summit Barcelona and that most of them addressed 'opportunities related to Brazil'.
However, the CEO of Feedconstruct highlighted that it is essential to be prepared to operate in the country. "To be fair, many people are discovering the difficulty of operating there, we have already discussed this in Miami. Although the market is not so easy, the appetite for Brazil is growing and it seems that everyone wants to enter this space".
Furthermore, the executive revealed that 'Brazil is present in our weekly meetings' aiming to improve the team's presence in the country. And, the objective of the company and operators is "to build content that is attractive to the Brazilian market and customers".
To conclude, Robert Blaszczak confirmed that he will be at SBC Miami, in the United States.
Check out the interview with Robert Blaszczak, CEO of Feedconstruct: