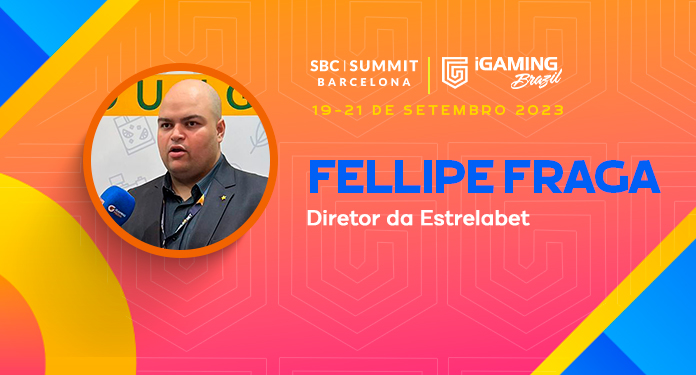 Estrelabet director Fellipe Fraga participated for the third time at the SBC Summit Barcelona and shared his insights about the event in an exclusive interview.
"I've been coming since 2021 and the event has doubled in size. I talked to the organizers about the move to go to Lisbon to continue creating connections in a way that SBC does very well", he reported.
Furthermore, Fraga participated in a panel and Estrelabet had its own stand in the affiliates area looking for new partnerships, creating new bridges and seeking to bring the 'best of entertainment in sports betting and casino' to users.
Regarding news for this last quarter, the director revealed that the company will announce a new game and partnerships related to Olympic sport. "We have some announcements to make in sport", "especially supporting the growth of Olympic sport with athletes and entities towards the dream of gold in Paris" next year.
Industry regulation
Fellipe Fraga also highlighted that the market made up of serious companies continues to dream of completing the regulatory process. He also highlighted the importance of the meeting between operators and José Francisco Mansur, advisor to the Executive Secretariat of the Ministry of Finance.
"The government sent Manssur here to Barcelona, ​​where he sat down with us at a round table, we talked a lot with the aim of contributing to what can be done in Brazil in a fair way", adding that the sector is "trusting that the Senate will be quick to establish and have a regulatory framework for sports betting. Fortunately, (the project) embraced gaming, removing prejudice about casinos."
Fraga also assured that Estrelabet 'will seek this license' following the official launch of the segment's regulations in the country to 'expand its operations in Brazil and around the world'.
Watch the exclusive interview with Estrelabet director, Fellipe Fraga: