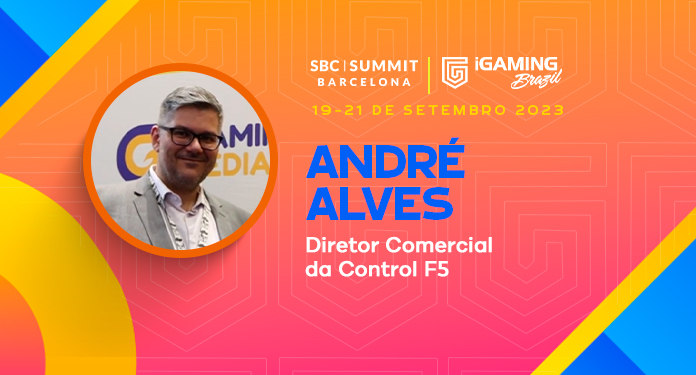 Barcelona will be just one of the many stops for the Control F5 team in this final stretch of 2023. According to commercial director André Alves, the company is expected to participate in numerous events in the gambling industry this quarter.
Before this, Alves gave an exclusive interview during the SBC Summit Barcelona 2023. "The event is very big, a lot of business happening. Comparatively, the market is much more hectic", he said in relation to last year's edition.
Furthermore, the executive revealed that the company will hold conferences in the United States, Argentina, Malta and Brazil until December. "The last quarter is focused on the events calendar: Las Vegas, Miami, Argentina, Malta and Rio de Janeiro. We have a series of events", he said.
"Events are our source of communication with business partners. At the end of the year, we took the opportunity to rotate even more businesses. In December, we will plan for 2024 with everything that is happening in our market, which is very hot", he added.
Betting regulation
When asked about the online betting regulation project, André Alves considered that 'it needs to happen', but 'we need to think about the viability of the business'.
"We are in favor of regulation, it needs to happen in the market. We need to have a unified and professionalized market. The point is that the way it is being designed makes the market very unfavorable to regulation. I say that because I'm not an operator, but I work a lot with operators."
"The market needs to have interesting, documented practices to be consolidated and we need to think about the viability of the business. For those who are at events all over the world, knowing the other regulations, it is a milestone for Brazil to be at the top of the game in the segment as it is for the gaming market. We must take advantage of the moment not for Brazil to become the most expensive, but to learn from others", he concluded.
Check out the interview with André Alves, commercial director at Control F5: