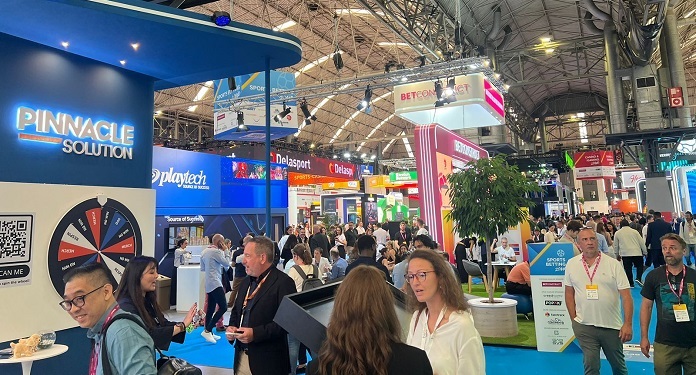 The long-awaited SBC Summit Barcelona 2023 fair is starting this Wednesday, the 20th, promising to be the biggest edition in history.
With an expected attendance of 15,000 industry professionals, the space was divided into 5 distinct zones to make it easier for delegates to navigate the exhibition and identify companies that are relevant to their business.
Debate topics at SBC Summit Barcelona 2023
The areas of Sports Betting, Casino and iGaming, Payments and Compliance, Affiliates, Marketing and Media and Emerging Technology, Blockchain and Metaverse will have their own conference stage, exhibition venue and networking areas.
Check out the agenda for the first day of SBC Summit Barcelona 2023
10am – 10:45am: Workshop engaging the industry, one topic at a time with Melvin Ritsema, Alastair Cleland, Oliver Jones and Jaime Debono
11h20 – 12h
Affiliate Leader Panel – Leading Partnerships in Emerging Markets with Johan Svensson, Jesper Soegaard, Jonathan Edershaim, Jonas Warrer and Jéssica Welman
Transformation of sports betting – the influence of gamification, streaming and statistics with Endre Nesset, James McJKay, Jason Trost and Will Westcott
The Next Generation of Casino: Measuring the Influence of Web 3.0, UX and Video Games with Wesley Elul, Daria, Allan Aunin-Hansen and Francesco Postiglione
12h – 12h20
The Future of Sports Betting Content with Nick Cockerill
Why retention is the strategy for success? with Anastacia Tsikhanava
12h20 – 13h:
The Affiliate Voice – Player Value with Sirp de Witt, Pedro Gunni, Sebastian Erfurth, Harvard Lehn, Nathalié Bjurenborg Wirf and Sven Kaltenegger
14h – 14h40:
Building the Right Tech Stack to Deliver Gamification with Mario Lovrekovic, Jevgeni Kapparov, Uri Admon, and Wayne Stevenson
AI and slot design – this is the future of game creation with Alexandra Andrishak, Filipe Sultana, Vladyslav Garanko, Gretta Kochkonyan and Daniel Linderg
Dos and Don'ts of Affiliation with Adam Bielinski, Tom Galanis, Jamie Walteres, Priscila Pio and Rafael Costa
14h40 – 15h:
The truth about SEO in iGaming with Sean Bianco
The Steps to Player Retention Success: Getting the Edge as an iGaming Operator with Oren Cohen
Creating immersive iGaming experiences with real-time live video streaming with Oliver Lietz
15h – 15h40
How to Succeed at Scale – Paid Search vs. Paid vs. Programmatic Social with Vadim Aidlin, Jonas Dam Vesti, Sean Blanco, and Vedran Karaman
Are aggregators reaching market saturation? with Alexandre Tomic, Nicola Longmuir, Niall Thomas, Irina Sazonova and Liam Mulvaney
Hyperpersonalization – how do we build technology that humanizes the UI? with Ivan Gojic, Owen Ordway, Zlatkro Hrtac, Charles Williams, Morten Pederson and Arvids Rasa
15h40 – 16h20
Suitable for what purpose… Online Casino and the CTO's Vision with Jacinto Barbosa, Isaac Sant, Julian Jares and Wesley Elul
Media and sport: new convergence, legacy challenges with John Maylam, Matt Heiman, Dean Akinjobi, Patrick Mostboeck, Marco Castaldo and Eugene Delaney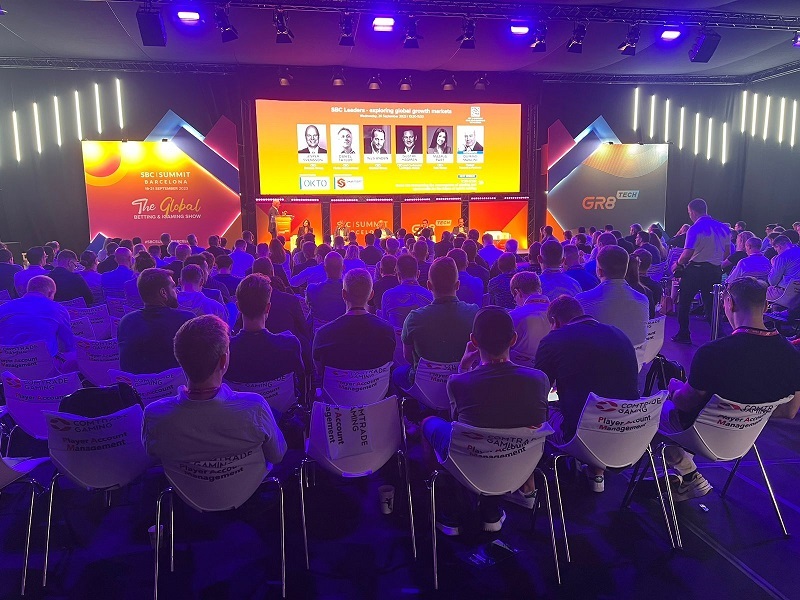 About SBC Summit Barcelona 2023
The SBC Summit Barcelona conference and exhibition is where global leaders in sports betting and iGaming come together to discuss the future of the industry, exchange knowledge and build powerful connections.
The event has already established itself as a must-attend event on the calendar for sports betting and industry professionals, offering delegates the unique opportunity to reach and interact with thousands of attendees from around the world.
In 2023, the SBC Summit Barcelona 2023 returns to the Fira de Barcelona Montjuïc for its third edition in what promises to be the biggest SBC event ever.