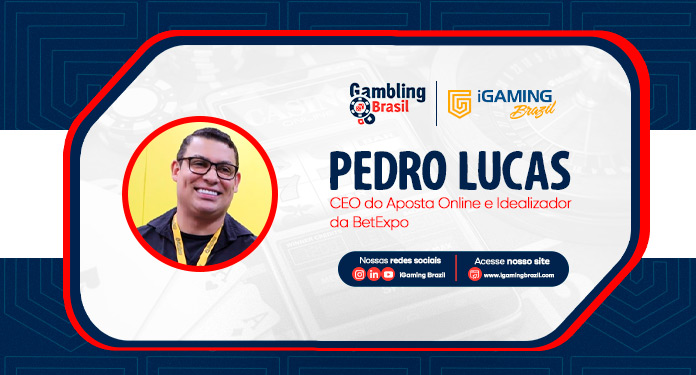 Pedro Lucas is a well-known figure in the gaming affiliate market in Brazil. Last week, he was at Gambling Brasil – an event that took place for the first time in São Paulo alongside Afiliados Brasil. The CEO of Aposta Online and creator of Bet Expo talked about these projects with the iGaming Brazil portal.
"We had an affiliation site with a very strong name, betonline.com. I decided to migrate, moving from an affiliate site to a betting site. how we have", explained Pedro Lucas.
The CEO's intention is to make the brand gain more and more relevance on the national scene. "We came to be represented among these great brands. In all events, we will be with Aposta Online, we want to show that our brand came to be the main ones in the country", he stressed.
Pedro Lucas was also the creator of Bet Expo, the big news of this year's edition of BiS SiGMA Americas, which will take place between June 14th and 18th, in São Paulo.
"I attend all industry events, and we always have representatives from operators and technology companies for this branch. It would always be company to company. We don't see an event for gamblers around the world. At Bet Expo, we are going to present the industry to the bettor", explained the intention of the new event.
"To show that the bookmaker that he (the bettor) enters on the site, exists. Provide bettors with contact with bookmakers and betting market influencers. This contact is something unprecedented in the world and we are preparing to receive both companies and bettors, the final audience of these events", he concluded.
Check out the interview with Pedro Lucas, CEO of Aposta Online and founder of Bet Expo