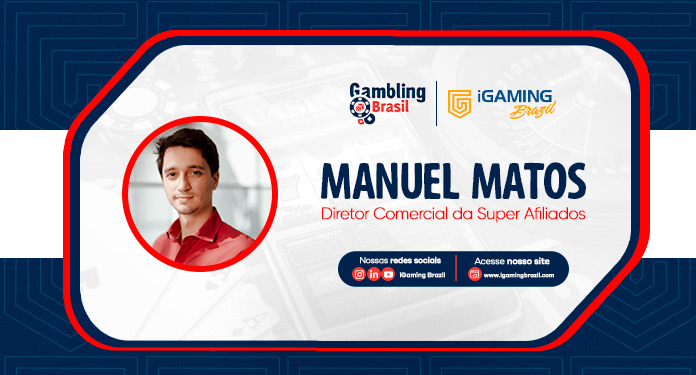 Gambling Brasil took place between the 25th and 27th of May at the Frei Caneca Convention Center, simultaneously with another edition of Afiliados Brasil. Manuel Matos, commercial director of Super Afiliados, participated in the event in São Paulo and spoke with the iGaming Brazil portal.
Matos revealed the main challenges for operators and affiliates currently in the Brazilian market, in addition to commenting on the importance of winning the "Best Gambling Platform" award at the convention.
"The market is hotter than ever. We encounter some challenges that we try to balance. Our preference is the national market, we want the country's economy to take advantage of this wave of online betting and casinos", he said.
On the other hand, Matos said that "outside operators are the most serious, with more competitive agreements" and encourage the growth of affiliates, 'moving the industry'.
And, what is the biggest challenge for player retention? "It helps a lot when operators do their own branding, some elements that bring confidence like payment methods, that brings a lot of confidence", he explained.
For the director of Super Afiliados, "the operator is looking for qualified players. Now if you ask what the affiliate is looking for, look for competitive deals. Retention is one of the key elements. We are talking about a market of 230 million people", he pointed out.
It is worth mentioning that the company won the category of 'Best Gambling Platform' in the Afiliados Brasil award. "This award shows that acting with the right values ​​and principles pays off in the long run," he concluded.
Check out the interview with Manuel Matos, commercial director of Super Afiliados