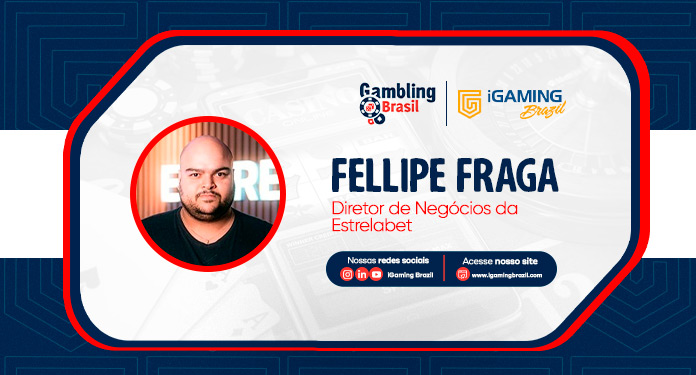 Gambling Brasil is bringing together representatives of the sports betting and online gaming sectors in São Paulo. The first edition of the event runs until Saturday, the 27th. EstrelaBet is participating and the business director, Fellipe Fraga, shared some details of the strategy for this year, 2023.
"First edition of Gambling Brasil. And EstrelaBet taking part with an interesting participation and three stands", said the director.
"We have a stand on the fourth floor. When people enter, they already have a nice reception with a roulette wheel, a game play, entertainment that we offer on the site. A VIP bar for our affiliates, a relaxation area to take this EstrelaBet culture", he added.
Fraga also said that the company carried out an internal expansion process by hiring people to 'strengthen the brand'. "We created campaigns to show that betting is part of Brazilian culture," he said.
Regarding what the company is planning to surprise the market in 2023, Fellipe Fraga pointed out that "EstrelaBet has a vision of innovation. We are having conversations with partners across the industry to bring great technology and entertainment news to our customers, partners and affiliates."
Check out the full interview with EstrelaBet's business director, Fellipe Fraga: