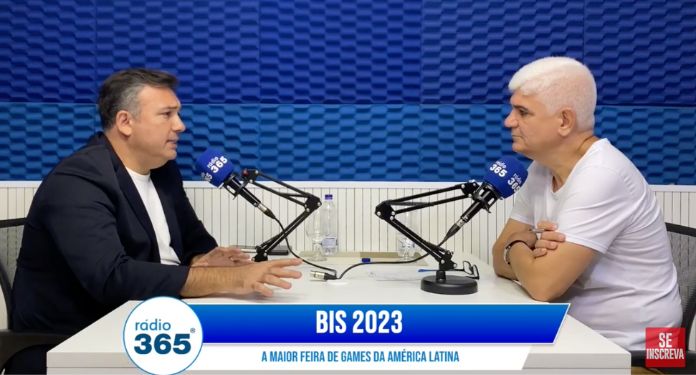 Ricardo Magri, advisor to BiS SiGMA 2023, participated in a series of special interviews on Rádio 365 about the main gaming, betting and lottery event in South America. During the conversation, he spoke about the expectation for this year's edition in partnership with SiGMA and the long-awaited regulation of sports betting.
"I have a conviction, from an executive point of view, it's not a personal opinion. We are on our way to being the world's first betting market if our regulations are adequate. Brazil currently operates in a gray zone, very interesting, but the offer is limited and can only be a digital offer and outside Brazil", said Magri.
"Brazil is the first to encourage business, as happened in Colombia, being one of those countries with a massive population and an interesting economy. In this view, Brazil is perhaps on the way to being the first market until these countries (China, Russia, USA) understand their regulation or improve it", he added.
According to the executive, regulation is the key for the country to gain a leadership position in the sector. "We will have a very unique and exclusive position to promote the market. Regulation is key for Brazil to take a better position, but it is already an interesting market for everyone. All operators look to Brazil or talk about Brazil", he stressed.
BiS SiGMA 2023
Ricardo Magri highlighted that the launch of the Brazilian iGaming Summit (BiS) was something necessary for the national industry. "The arrival of BiS and the size it reaches in the third edition was something necessary in Brazil, an event of this size and character was missing in the country".
"In the first edition, I was an exhibitor with my company. This time, I change my position and become part of the council and help the event happen. I bring my experience as an exhibitor at other industry events, speaker and panelist, including at international events", he said.
Magri also highlighted BiS's partnership with SiGMA, one of the leading global iGaming event companies. "Having Sigma as a brand partner of the sector's giants, believing in what was set up by the original BiS group here in Brazil, only corroborates what was felt in the second edition, that this will be a historic edition in an adequate pavilion of adequate size with three slopes of different themes in a single event, as you usually see in large events abroad", he concluded.
BiS SiGMA 2023 will be held between the 14th and 17th of June, together with the biggest betting event in Brazil, the Brazilian iGaming Summit. The event will be attended by the biggest players in the betting industry in Latin America, as well as major representatives of the segment worldwide.
Check it out Ricardo Magri's interview