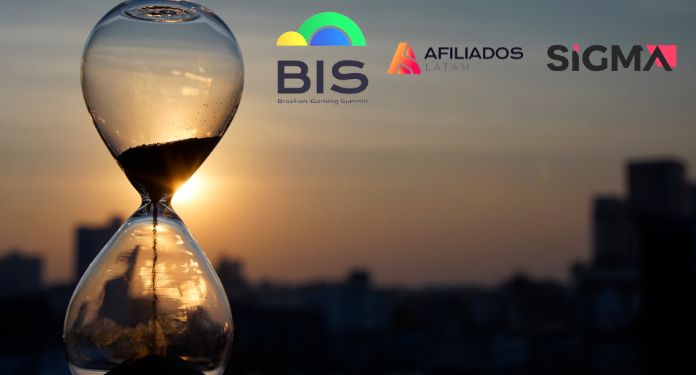 The organization of the biggest gambling event is counting down to the 2023 edition of the Brazilian iGaming Summit (BiS). There are less than 100 days left for the reunion of betting companies, lotteries and affiliates, personalities, regulators and members of the Federal Government.
After two editions of BiS and the grandiose debut of Afiliados Latam last year, Grupo Jericho Events innovated once again. The group presented a novelty of impact for the world market, BetExpo, an event focused on bettors and sports traders that will take place in parallel to the official schedule.
São Paulo, the largest city in Latin America, will once again host the largest sports betting, online casino and lottery event in the region. The only difference will be in the official headquarters that was changed to the Transamerica Expo Center.
The president of Jericho Events, Alessandro Valente, mentions that this measure was necessary to accompany the growth of the event and adequately accommodate partners, sponsors, international guests and the public.
"The last edition had a spectacular demand and we decided to promote this year's event in an environment approximately ten times larger, which will provide even more comfort and appropriate infrastructure to receive a much larger number of congressmen, companies and government members. This was a necessary measure to continue with our expansion plan".
Merger of Brazilian iGaming Summit with SiGMA Group
Jericho Events is no longer alone in hosting the region's largest gambling event. Earlier this year, Grupo SiGMA announced the acquisition of the group, which organizes the Brazilian iGaming Summit (BiS) and Afiliados Latam events.
The SiGMA Group has a diverse portfolio of iGaming and cutting-edge technology events. This acquisition will help consolidate its existing portfolio and establish a strong presence in this giant emerging market.
According to the agreed terms, Jericho Events will continue with its current organizational structure, with Alessandro Valente remaining as chairman of the company's board, working alongside his team, in São Paulo.
The deal will see Jericho Events management remain at the helm of the company for an additional four years. Already operating in Brazil and with know-how in the region's businesses, the ultimate goal is to maintain the evolution of the conference in its next editions.
Thus, the next BiS SiGMA Americas has already been scheduled and will take place between June 15th and 17th. For exhibitions or media partnerships, get in touch through the official websites www.brazilianigamingsummit.com, www.afiliadoslatam.com and www.betexpo.com.