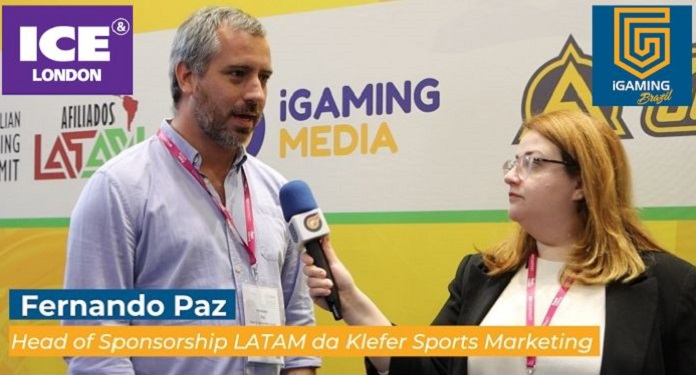 ICE London 2023 represented a milestone due to its grandeur and the largest structure used. Therefore, congress participants were able to experience three intense days of networking, panels, reflections on the international market and innovations for the sector. Fernando Paz, Head of Sponsorship LATAM at Klefer Sports Marketing, took stock of the first participation in the fair held between the 7th and 9th of February.
"It was amazing, our first time on ICE London. The grandeur of ICE is different, I was in Malta two months ago and I got scared. It is excellent for the industry", adding that the "result will be very good, we will return to Rio with a suitcase full of contacts and conversations".
The executive also highlighted the importance of iGB Affiliate London, an event focused on the affiliate segment that took place in parallel with the last day of ICE London. "iGB was very interesting for us, it was booming".
Fernando Paz also explained what motivated the company to be at ExCeL London. "I came to ICE to show foreign investors that they can invest (in Brazil) in the right way", adding that the intention is to provide this advice to both foreign and domestic investors.
He also spoke about the company's history: "Klefer is 40 years old, a very long history. The first sponsorship of Brazilian football was made by us, between Flamengo and Lubrax and lasted 25 years. Since then, our history has been very rich", still mentioning the good relationship with the clubs: "we are always in touch, bringing opportunities. And this has been a gateway for bets in Brazil".
Check out the full interview with Fernando Paz, from Klefer Sports Marketing: