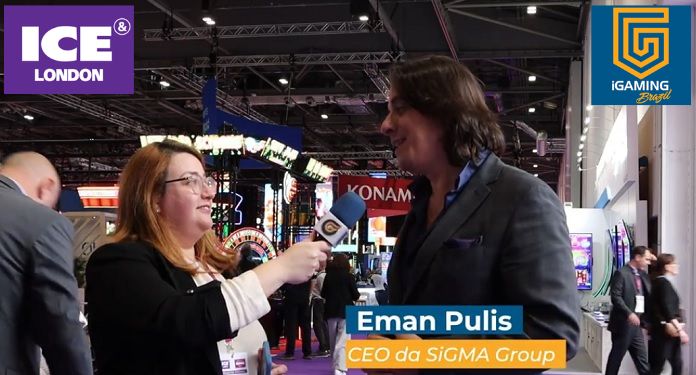 For most of the participants, the 2023 edition of ICE London is being historic. Founder and CEO of the SiGMA Group, Eman Pulis even called it "the best show I've ever attended in London". "Demand from affiliates, operators, vendors is unlike any edition before. Gaming is truly going global," he said.
Pulis also detailed the negotiation process that resulted in the merger of SiGMA with the Brazilian iGaming Summit (BiS) and Afiliados Latam. Recently, the group announced the acquisition of Jericho Eventos, the company that organizes events on Brazilian soil.
"It's a partnership that started six months ago, I loved what Alessandro and his team did last year with the Brazilian iGaming Summit. We immediately approached them and said this could be a match made in heaven. Let us work with you and make BiS a world-class show."
"I was extremely excited to release this news shortly before in London and the response has been huge," he added.
It is worth noting that BiS is the largest conference dedicated to the iGaming sector in Latin America and Afiliados Latam is the first event aimed at the iGaming affiliation branch in Brazil. SiGMA has a diversified portfolio of events in iGaming and cutting-edge technology. The next BiS SiGMA Americas will be held between June 15th and 17th, in conjunction with Latam Affiliates at the Transamerica Expo Center, in São Paulo.
Watch the interview with Eman Pulis, CEO of SiGMA Group