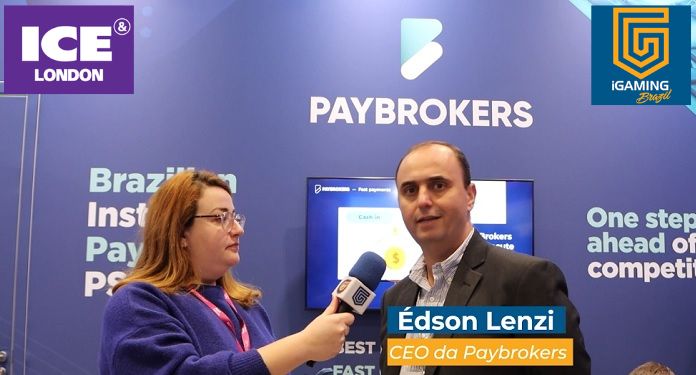 Paybrokers is attending ICE London 2023 at ExCeL London. In an exclusive interview, CEO Édson Lenzi celebrated the resumption of 'normality' at the main event in the gambling industry.
"The fair is very good, this year the post-pandemic normality returned. It is always good to be in contact with customers and this personal contact makes a difference in the market", reinforced Lenzi.
In Brazil, the company lives the expectation for market regulation. According to the executive, the company is already properly prepared for this new moment in the sector and to present news during the course of this year "as the states are regulating, we are already able to work".
For Lenzi, the Brazilian market is still underused and there is an expectation that after regulation "it will be 10 times bigger than it is today. There is a lot to grow", he projected.
He also explained the marketing strategy of placing the Paybrokers brand on signs in football stadiums. "Our marketing strategy is much more about fixing the brand and positioning with customers. The investment is not cheap, but it is necessary for positioning in the market, making the brand known and providing security to Brazilians", he concluded.
Check out the full interview with Édson Lenzi, CEO of Paybrokers: