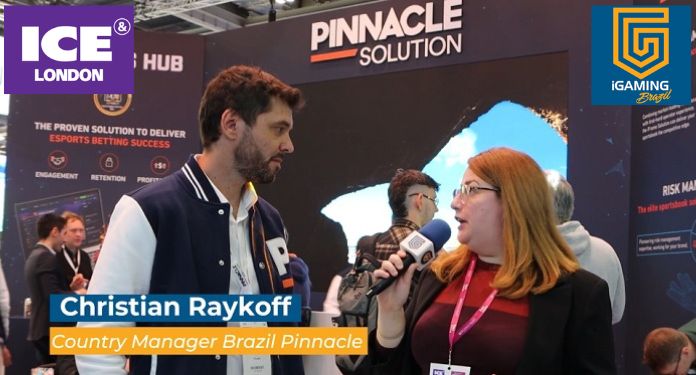 The 2023 edition of ICE London started this Tuesday, the 7th. The main players in the world industry are participating in the event, which ends next Thursday, the 9th. Pinnacle is also at the biggest fair in the gaming market and Christian Raykoff (Regional Manager – LATAM) gave an exclusive interview to the iGaming Brazil portal.
Asked about the results obtained in Brazil during the 2022 World Cup, Raykoff lamented the elimination of the selection in the quarterfinals, against Croatia. "We were sad because Brazil left the Cup so early, our expectation was that Brazil reached the final. We had a lot of things prepared for this, I think this took some weight off the coverage and the World Cup in Brazil", he said.
Pinnacle intends to carry out new marketing actions aimed at the Brazilian market in the first quarter of this year. "We already have some things planned for the first half, but we can't disclose them yet. It is something different from what we are doing", he revealed.
Christian Raykoff also spoke about Pinnacle's performance in the country's eSports segment. "It's always difficult to estimate growth and it's something I don't like very much either. We have huge growth in Brazil and in the rest of Latin America", adding that there are plans to hold specific Pinnacle Cups in Latin America and Brazil with the most relevant to the region's audience.
Check out the full interview with Pinnacle's Christian Raykoff at ICE London:
https://www.youtube.com/watch?v=CxrzB0YhTTo