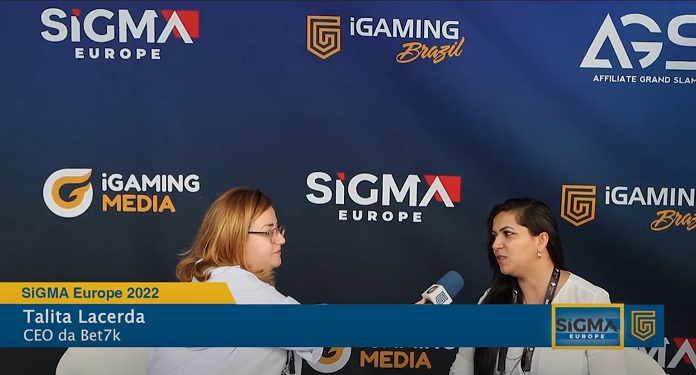 The CEO of Bet7k, Talita Lacerda has good reasons to celebrate this end of the year. The operator was present at SiGMA Europe, one of the main events of the global industry, in Malta. For Talita, participating in the conference was very "meaningful because of the great networking opportunity, because we are able to take a little bit of that to Brazil".
Bet7K is seeking contact with the international market in order to 'get out of the box a little' to continue growing in the sector. After all, the year 2022 was quite interesting for the company. "This year was very significant because we were able to achieve goals above our average and that makes us confident for 2023", he revealed.
Due to the good numbers presented, the brand plans a 2023 with even more ambitious projects. "As we are more optimistic about the results of 2022, we want to expand commercial contacts, partnerships, clubs, Brazilian media and, who knows, international ones".
Bet7k is a website that has "the best online betting and virtual casino games for you to have fun". The site offers the best entertainment in football, basketball, tennis, eSports and more. The house has 3,000 games and more than 1,000 betting options, as well as deposit and withdrawal operations via PIX.
The iGaming Brazil team received the CEO of the bookmaker in its exclusive Media Lounge at the SiGMA Europe 2022 event.
Check out the full interview with Talita Lacerda, CEO of Bet7k