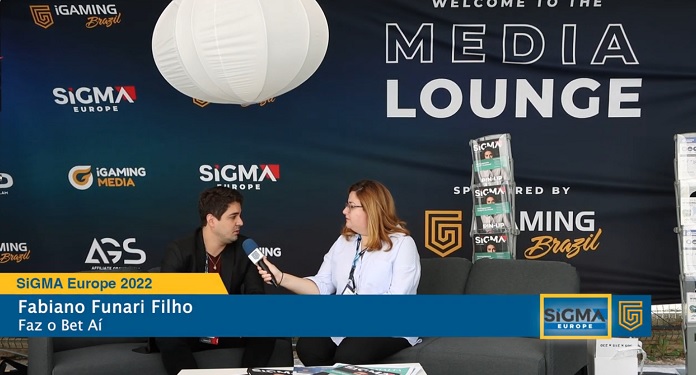 SiGMA Europe 2022 was a relevant event both for the major players in the global industry and for the brands that are introducing themselves to the international market. For this reason, the group 'Faz o Bet Aí' participated in the conference held between the 14th and 18th of November, in Malta.
The iGaming Brazil portal interviewed the CEO of the bookmaker, Fabiano Funari Filho, who shared insights about participating in the convention promoted by SiGMA and the prospects for the future of the Brazilian market.
For Funari, SiGMA Europe presented interesting opportunities to learn about the strategies of large companies, new markets, new technological trends, new games and dynamics to improve the player's experience.
He also explained the concept that originated the name of the brand: "the concept of being a Brazilian brand. The term talks a lot with Brazilians in all social classes. It's an easy name to say. And, we want to bring some entertainment as a brand that embraces the Brazilian population".
Regarding the future, Funari anticipated that 'Faz o Bet Ai' will launch something unprecedented for the sector next year. "We come with an innovative business that no house in the world has", he concluded.
Check out the full interview with Fabiano Funari Filho, from Faz o Bet Aí