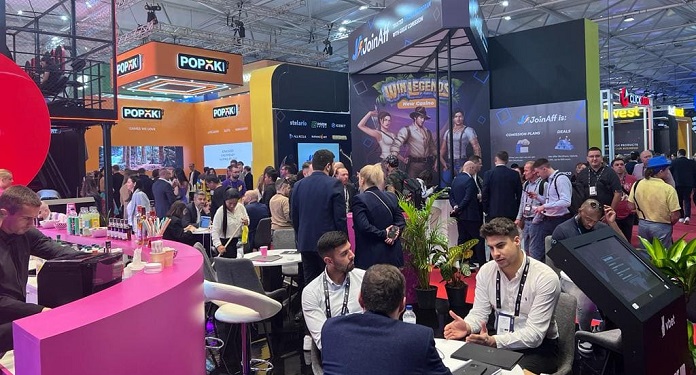 The international community took advantage of an intense week of debates, presentations, exhibitions and global networking throughout SiGMA Europe 2022. The conference has been held in Malta since last Monday, the 14th.
Featuring the main brands and world-renowned companies in the entertainment, affiliate, sports betting and gaming segments, the convention received more than 14,000 agents. And the event had extensive coverage in real time by the iGaming Brazil portal, with correspondents in loco throughout the event.
Remembering that iGaming Brazil is the only Brazilian media company that has a partnership with the giant Maltese event organizer. In addition, iGaming Brazil and iGaming Media signed a sponsorship agreement with SiGMA and exclusively named the event's media space as 'Media Lounge'.
Schedule for Thursday, November 17th
Bookmaker and eSports
Panel: 2022 – The year of the World Cup
Online Sports Betting will grow significantly this year due to the World Cup, how have igamings prepared for millionaire betting? Have anti-fraud actions been implemented? How volumes have changed compared to other tournaments due to different times of the year and time zones.
Participants: Henry Dimech (Consiulenza), Tuomas Kanervala (Accuscore), Pavel Dergachev (4H Agency), Anastasiva Kazakova (RichAds), Chris Nikopoloulos (BetBy)
Qatar 2022- An inside look at sports betting operations
Euro 2020 was a welcome return to a great sporting event, but the numbers weren't happening where they should have been and now, what will a World Cup look like when people aren't excited about football? How operationally bookmakers are preparing for a short World Cup with more opening games, which will take place in a tired betting market with an eye on the Premier League!
Participant: Dinos Stranomitis (Altenar)
Panel: Biometric Data – The Holy Grail of Sports Betting
Participants: Ron Segev (Segev), Fabian Masurat (Taylor Wessing), Adekunle Adeniji (betBonanza)
Panel: Sports Betting – entertainment or investment
In a year where the regularization of sports betting is the main theme, is it just another form of entertainment? For fun or is it a way to make money consistently? What is the position of Governments, Banks and expectations of betting companies.
Participants: Dustin Plantholt (Crypterns), Franklin Cachia (CSB), Gor Mnatsakanyan (BEtConstruct), Richard Hogg (Openbox), Txema Hermoso (Revpanda)
Lecture: Today's eSports – Is it just disco or a new take on all sports?
Panel: Knowing your market – understanding the archetypes of eSports stakeholders
Participants: Luke Adebiyl (Capital International), Dasha Kirilishina (PandaScore), Arne Peters (MetaverseME), Servey Bidzan (Eden Esports), Vladan Blagojevic (Oddin)
Panel: Betting, esports and regulatory challenges – an integrity study
Participants: Viktor Gyorgy Radics (DLA Piper), Antti Koivula (Legal Gaming), Michelle Hembury (Meichers Law Firm), Jan Feuerhake (Taylor Wessing), Luca Esposito (Gloral Lotterry Monitoring System)
Panel: How to do business with eSports
Participants: Antonino Barba (Altenar), Juana Bischoff (Oddin), Max Sevostianov (Betbazar), Oliver Niner (Panda Score)
Lecture: eSports will be 100 times bigger if we act
Participant: Ivan Danishevskyi (ESM)
Panel: How to stop gambling with your service providers
Participants: Maayan Dana Nir (Law Firm), Tal Itzhak Ron (Law Firm), Assaf Stieglitz (Odds), Rotem Zacary (World-Card), Vytautas Jonas Lapienis (Mano.Bank)
Women in iGaming
Lecture: Poker as an empowerment tool for a gaming career
Participant: Ivonne Montealegre (The Malta Poker Festival)
Panel: Women in iGaming
Participants: Ivonne Montealegre (The Malta Poker Festival), Michelle Dvorak (MetroNT), Richard Hogg (Openbox), Hilary Stewart-Jones (Harrys Hagan)
GameFI
Lecture: Game development past and present
Participant: Rick Ellis (Ryu Games)
Panel: What It Takes to Embark on the Next Wave of Web3 Gaming
Participants: Cal Evans (Gresham International), Wyatt Mufson (Ryu Games), On Yavin (Cointelligence Fund), Sarah Buxton (Gaia)
Panel: NFTs – Looking beyond the hype
NFTs are here to stay because their possibilities and opportunities are limitless and go beyond tweets or photos from collectors and celebrities. The commercial and cost-effective applications for NFTs are immense, and their use could grow rapidly as they make transactions smoother, more secure and transparent, while protecting creator rights and providing certificates of authentication.
Participants: Sergio Muscat (oxygia), Alexander Belov (Coinstelegram), Jeppe Stokholm (NFTicket Foundation), Kristin Oltman (Ethernity Cloud), Gabriele Pauliukaite (DeHotels)