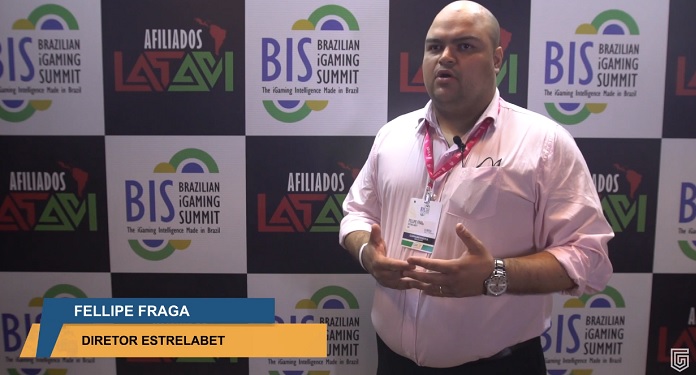 For the second consecutive year, Estrelabet participated in the Brazilian iGaming Summit (BiS), with a stand and a complete team. One of the fastest growing bookmakers in the Brazilian market, the company is closing important partnerships and should increasingly diversify its actions according to director Fellipe Fraga.
During BiS 2022, Fellipe spoke with the iGaming Brazil portal and exclusively revealed Estrelabet's planning, the work to adjust to the future regulation of the sector and the benefits reaped over the days of the event.
"Last year was already excellent, we were introducing ourselves to the market, but this connection with the Brazilian industry started last year. Now better known and with our consolidated work, our participation became even cooler. The interactions that we do here with the Brazilian community are fundamental", he quoted.
With the operation headquartered in Belo Horizonte, the director declared that Estrelabet is close to reaching the mark of 100 people on its team and wants to continue providing "always the best quality to the customer, the betting public and the betting market".
According to Fraga, the intention is to keep the sponsorships closed and even diversify some actions in the national market. "We want to maintain long-term sponsorships, as we have been with Villa Nova in Minas for two years. Much more than just exposing our brand, we think about activation with the fan, we think about attracting the fan to consume the club and, consequently, they will consume our product".
The company is also talking to the Brazilian community in order to prepare for the future regulation of the betting industry. "Starbet will be ready to be one of the pioneers in this Brazilian license and bring to Brazil more resources, taxes and much more professional sports betting work, within a Brazilian legislative framework", he concluded.
Watch the full interview with Fellipe Fraga, from Estrelabet