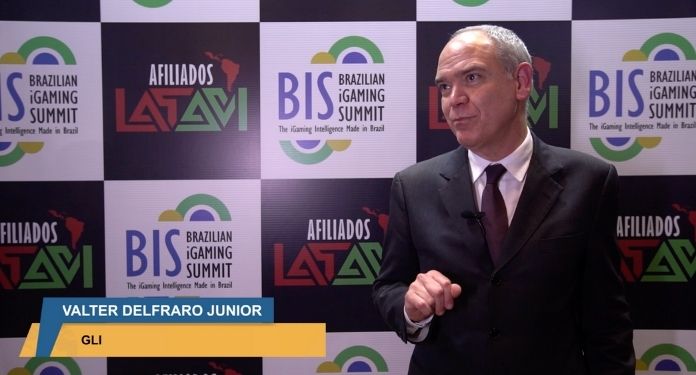 With a wide team available to delegates at its stand, GLI (Gaming Labs International), a group that tests and certifies products for the gaming market, participated in the second Brazilian iGaming Summit (BiS), last week, in São Paulo.
The iGaming Brazil portal took the opportunity to conduct an exclusive interview with Valter Delfraro (Government Relations and Business Development Executive) from GLI, who, among other things, explained the company's working method and the importance of certification for players in the global betting games.
A Delfraro fez questão de elogiar o BiS 2022. "É excelente, é uma grata surpresa! Encontramos várias pessoas que procurávamos e a nossa presença na BiS foi extremamente importante para isso".
The executive explained that GLI provides services for both regulators and the private sector, in addition to helping companies build their responsible game, up to the preparation of all the documentation to carry out the certification process. "The certification process brings a great guarantee to the platform, because the entire process is being tested".
In addition, Valter Delfraro believes that having certification will become increasingly important for companies and even a factor in getting more users. "I believe that in the near future, certification will be a differentiating factor for the player. Players will have this awareness and start looking for certified platforms."
The GLI representative also stressed that after market regulation, the authorities define what the technical requirements will be. From there, certification is required. In most jurisdictions where gaming is regulated, the player has to prove that their game/platform is certified in order to start operating.
Check out the exclusive interview with Valter Delfraro, from GLI