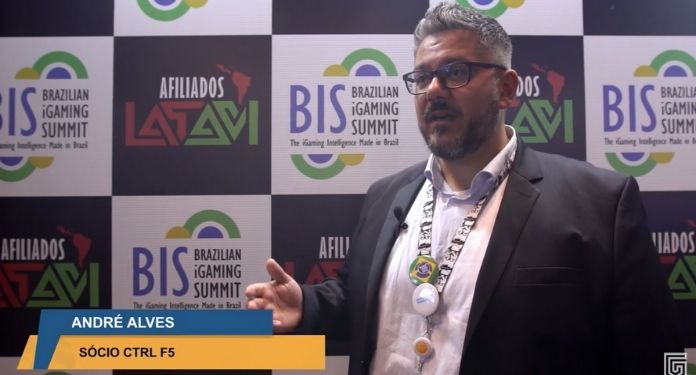 On the last 28th and 29th of June, the second edition of the Brazilian iGaming Summit (BiS 2022) took place in the city of São Paulo.
The biggest betting event in Brazil featured a vast program and panels with experts from the gaming, lottery, iGaming and media sectors, delivering highly relevant content to the direction of the national industry.
Control + F5, a digital marketing company that has been gaining a lot of strength in the gaming market, appeared again at BiS and also at Afiliados Latam.
Receiving many companies at its stand, Control + F5 was represented by a good part of its team, and we took advantage of the event to interview André Alves, Managing Partner of the company, who addressed topics such as the company's evolution, market recognition, future plans and other matters.
"The event is the best, the heart of the gambling market in Brazil, there's no way to be left out", comments André about the event, which continues: "being here getting involved with operators and developers is very special for us".
"In the first edition we took home an award, closed some business deals and this year everything seems to be going even better", says the Managing Partner about the brand's participation in the event.
"Control Gaming is focused on helping the entire gaming sector in Brazil, not just being a service provider, but a point of support, thinking about professionalism and regulation. We want to be together with the market so that this market to develop", completes André about Control+F5's position in the sector.
"[The regulation] is extremely important for Brazil, even more so in the economic moment we are living, we have to approve this", quotes André.
Check out the interview with André Alves from Control + F5 below