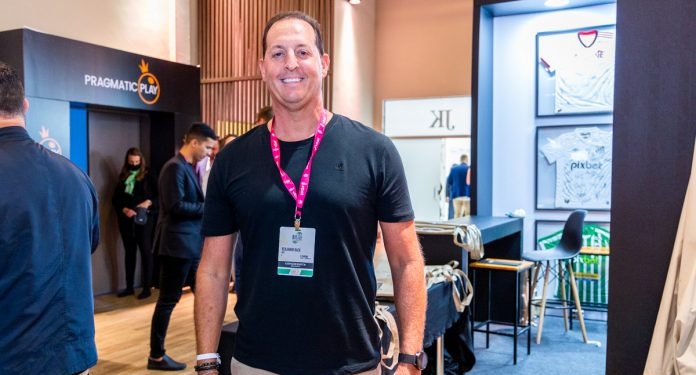 The second Brazilian iGaming Summit (BiS) took place on the 28th and 29th of June, in the city of São Paulo. Brazil's premier betting event once again brought together politicians, regulators, operators, experts, industry personalities and exhibitors from some of the top brands in the global industry.
The presenter of SBT and the B3 podcast, Benjamin Back, was present at BiS 2022 and spoke exclusively with the iGaming Brazil portal. Popularly known as Benja, he stated that he defends the betting market and its regulation in Brazil, revealed that he is a partner in a betting app and even speculated on the champions of the year.
"It is a [sports betting] market that has always attracted me and I started to see it with different eyes over the last two years. It is something that is already very strong worldwide and my involvement changed when I was invited to be a partner of an application based on football betting, Appost".
Benja gave more details about the project: "it is not a bookmaker, but we define it as a betting GPS. I give the best paths for those who want to bet. So, I ended up getting involved, I went to understand and study the market. And this is a fascinating market."
Regarding the regulation of the sports betting market in Brazil, the presenter was favorable. "I see it in a positive light, we are experiencing a moment of crisis and many segments have been attacked. I am totally in favor because it is generating revenue, employment", he pointed out.
"When it becomes legal for good, it will generate more taxes and revenues for the country. This fair today [BiS 2022] is proof of that: crowded, people from all over the world, lots of money being handled, lots of business. This is what the country needs", he added.
Check out the exclusive interview with Benjamin Back, the Benja