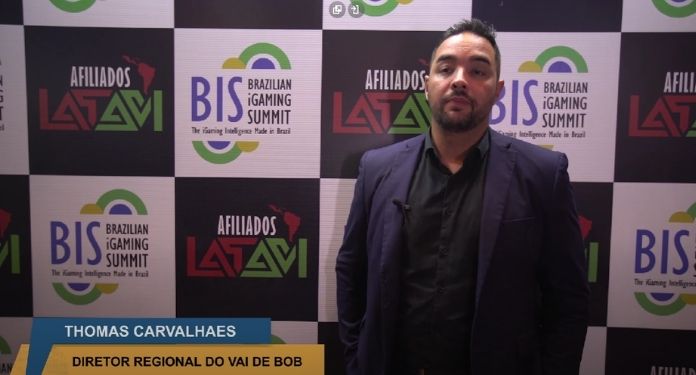 The iGaming affiliate market won its first exclusive event on June 30th, and was attended by great personalities in the sector, such as Thomas Carvalhaes.
Afiliados Latam took place in the city of São Paulo, which also hosted the second edition of the Brazilian iGaming Summit. Espaço JK, located on one of the most prestigious corners of São Paulo, at the intersection of Av. Juscelino Kubitscheck and Av. Faria Lima, hosted both events.
With a series of debates and panels formed by nationally and internationally recognized professionals, Afiliados Latam provided quality content on sports betting, casino, bingo, poker and other verticals, as well as updates on digital marketing and affiliate marketing.
The iGaming Brazil portal covered the meeting and spoke exclusively with Thomas Carvalhaes, Regional Director of 'Vai de Bob', a new betting brand in the Brazilian market.
"Vai de Bob is a brand that is the face of Brazilians, a relaxed brand that reflects a little of our mood", quotes Thomas, who adds: "but also taking the professional side of betting seriously".
Thomas also talked about the brand's main differentiator: "The biggest differentiator is this relaxed footprint, both through our ambassadors, brand influencers and also with the games we offer".
"We are going to enter the market with great force, we have a very aggressive marketing plan, which speaks the language of the Brazilian public a lot", comments Carvalhaes about the brand's next steps.
Check out the full interview with Thomas Carvalhaes below