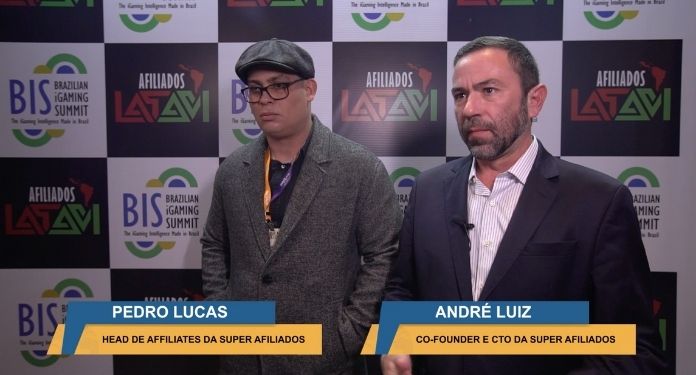 The first edition of the Afiliados Latam event took place last Thursday, June 30th, in the city of São Paulo, in the same place that hosted the second Brazilian iGaming Summit (BiS) on the 28th and 29th. extremely important meetings for the consolidation and future of the iGaming market in the country.
André Ruiz (Partner and CTO of Super Afiliados) and Pedro Lucas (Head of Afiliados of Super Afiliados) spoke exclusively with our team at Afiliados Latam and highlighted the success achieved at the event, as well as the plans to expand the business to other countries.
The Super Afiliados partner made a point of celebrating the repercussion of the first Afiliados Latam. "As an exhibitor, the event reached the expectations we had because it brought new customers, a lot of business and we found here everything we expected to find", he said.
Pedro Lucas, highlighted that Super Afiliados participated in numerous panels and managed to show some of the work to the market and partners, both operators and affiliates. "The adaptation of products to the Brazilian market not only helps the final player, but also the work of the affiliate", in addition to providing a "much greater" result.
Pedro Lucas also revealed that the company is closing with new professionals and intends to expand to other markets within Latin America. "Initially, Chile and Peru and, who knows, reach other markets", he concluded.
Check out the full interview with André Ruiz and Pedro Lucas, from Super Afiliados