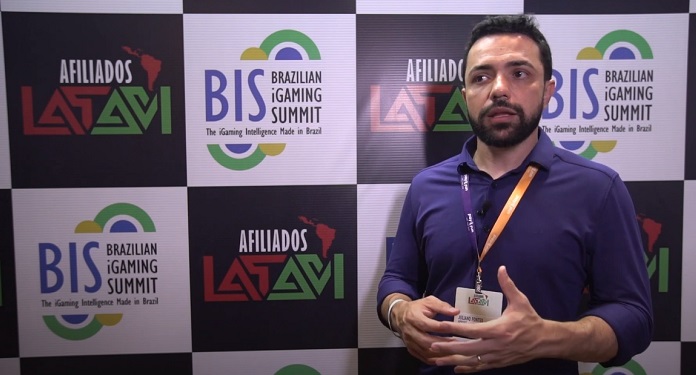 The gambling affiliate market won its first event this Thursday, 30th. Afiliados Latam is taking place in the city of São Paulo, which hosted the second edition of the Brazilian iGaming Summit in the last two days. Espaço JK, which is located on one of the most prestigious corners of São Paulo, at the intersection of Av. Juscelino Kubitscheck and Av. Faria Lima, hosted both events.
With a series of debates and panels formed by nationally and internationally recognized professionals, Afiliados Latam is providing quality content on sports betting, casino, bingo, poker and other verticals, as well as updates on digital marketing and affiliate marketing.
The iGaming Brazil portal is covering the meeting and spoke exclusively with tipster Juliano Fontes. He talked about the potential of the affiliate industry in Brazil, the significant increase in punters in the country and the work he is doing on a new startup.
Fontes revealed that he started as an amateur gambler in 2007, moving on to professional gambler, consultant and even book author. He assured that he continues to 'work on promoting the market' now with his own project that helps both fans and gamblers who seek to create a strategy to bet more assertively.
He also highlighted the importance of the first Latam Affiliates: "I think it is extremely important for the sector, because this market still has a lot to grow and needs to mature", emphasizing that the Brazilian market is different from the American and European markets. "PIX, for example, is a Brazilian reality. Our bettors want to bet small amounts to gain confidence and then bet bigger amounts", he explained.
For the tipster, players need to understand that the profile of the Brazilian player varies from one region to another and the public values ​​good service. "To make the sector Brazilian, understanding the regionalizations will be a great differential for those who want to enter Brazil strongly", he concluded.
Check out the exclusive interview with Juliano Fontes