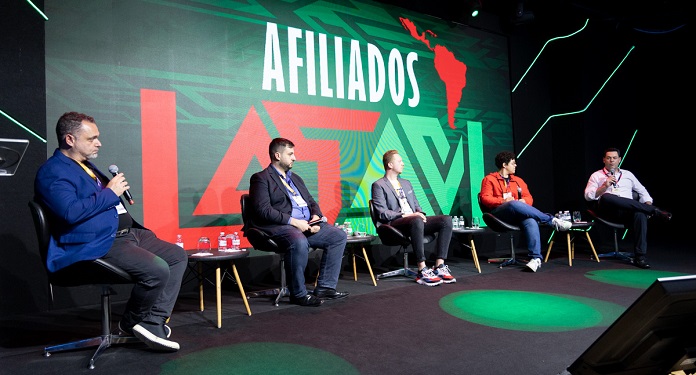 The first edition of the Afiliados Latam – São Paulo event took place in São Paulo this Thursday, 30th. The event was held the day after BiS 2022 (Brazilian iGaming Summit), the largest betting meeting in Brazil. The event brought together experienced professionals, leading companies and those interested in delving deeper into the general digital marketing market and affiliate marketing.
Therefore, Afiliados Latam contemplated the main verticals in the world of iGaming in Brazil, highlighting sports betting, online casino games, poker, bingo and much more. The meeting offered an extensive agenda of panels, lectures, exposure of some of the main brands and a unique networking opportunity.
It is worth mentioning that the iGaming Brazil portal team promoted a wide and complete coverage of Afiliados Latam, highlighting the best passages of each seminar, the fair's records and conducting exclusive interviews with industry personalities.
Check out the main points of the latest Afiliados Latam panels
PANEL: How to be fluent in the different financial languages ​​of the internet: crypto, NFT, Token, etc.
The moderation was with Bruno Neves (Bitci Brasil marketing and communication director). João Canhada (CEO of Foxbit), Helo Passos (CEO of Sp4ce Games), João Angeli (CMO of Sp4ce Games), Rafael Brunacci (Head of LATAM Business at Coinspaid) also participated in the conversation.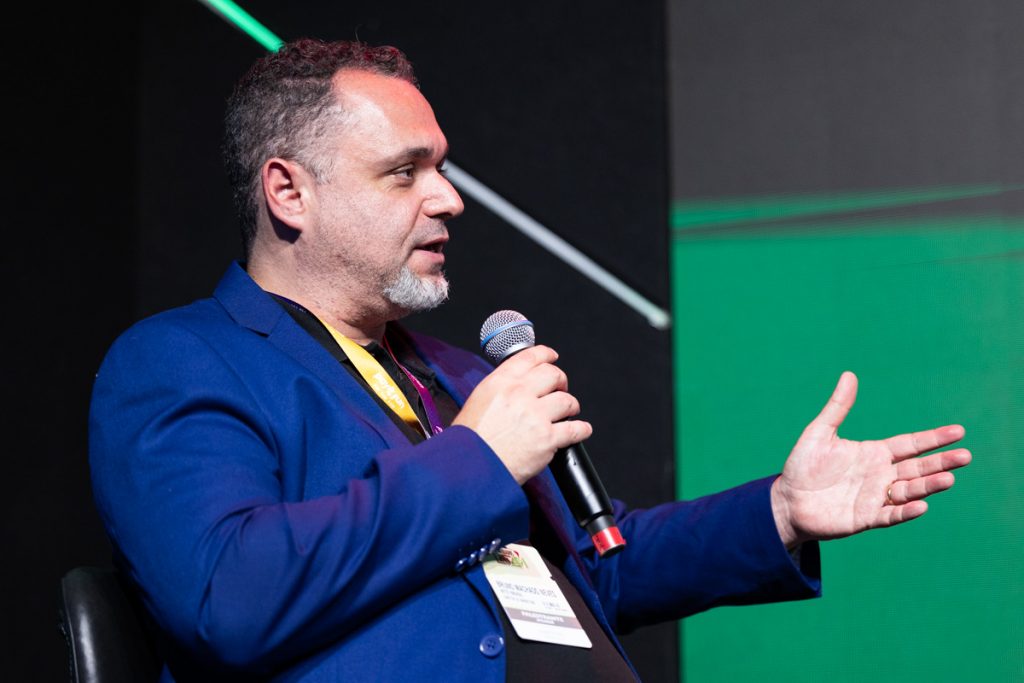 João Canhada introduced himself and spoke about FoxBit's performance. "This is a year of regulation, a hot year. But it is also a year to make the crypto world tangible in aspects other than investments. Therefore, this is an important moment to address all the topics that involve the event".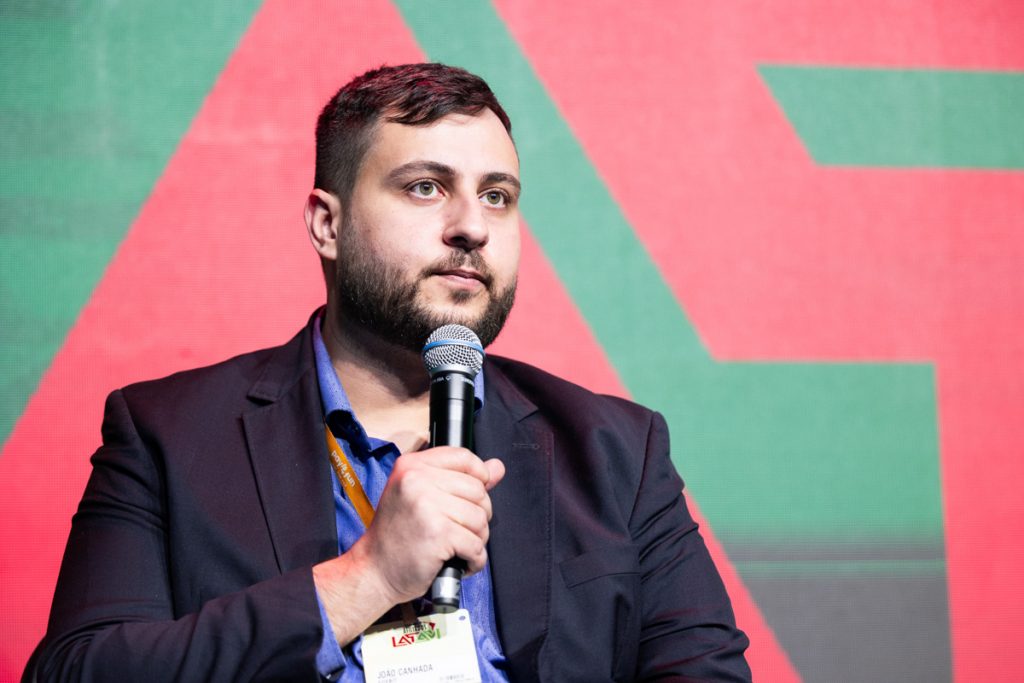 Rafael Brunacci also commented on Coinspaid's way of working focused on the gambling scene. "We are seeing that [cryptocurrencies] have a lot of space in this sector. Cryptocurrencies and blockchain have a great grip on the betting and gambling market."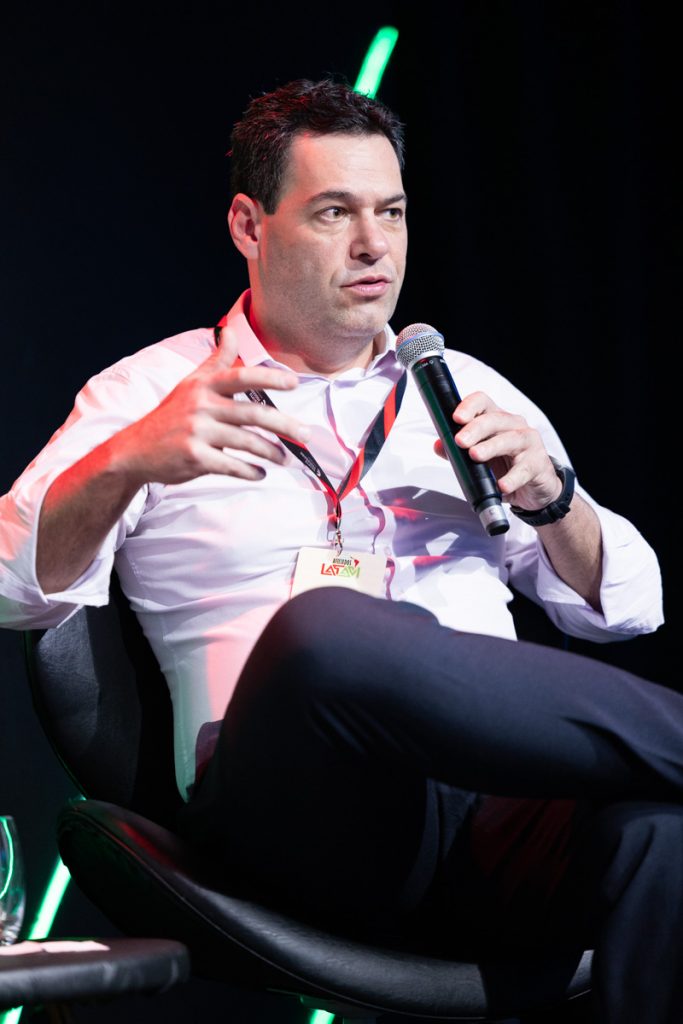 Subsequently, Canhada took the opportunity to explain how the blockchain works. "Blockchain is a technological concept for digital scarcity", noting that fan tokens are a way of bringing fans and the club closer together, as well as promoting activations and other aspects of fan relationships. "It's not just a token as travel miles or 'awards' are a means of building fan loyalty."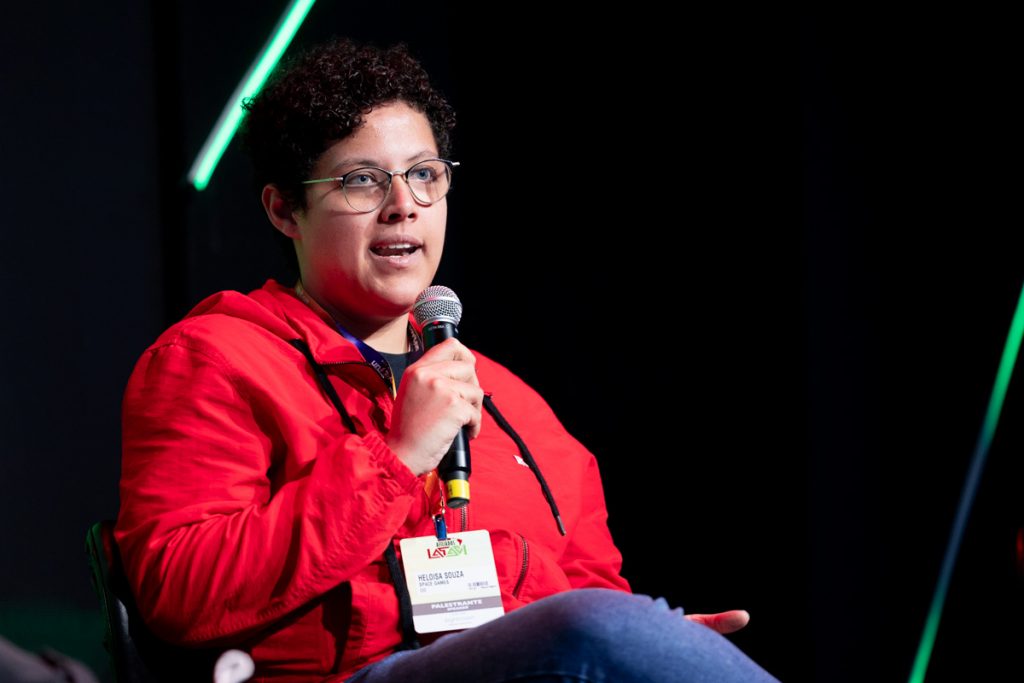 Helô Passos added: "the token is the transaction currency of the blockchain. We will have blockchain for means of payments, for games and for various sectors". For João Angeli, blockchain is already something that crosses borders. "This is a technology that will talk with everyone"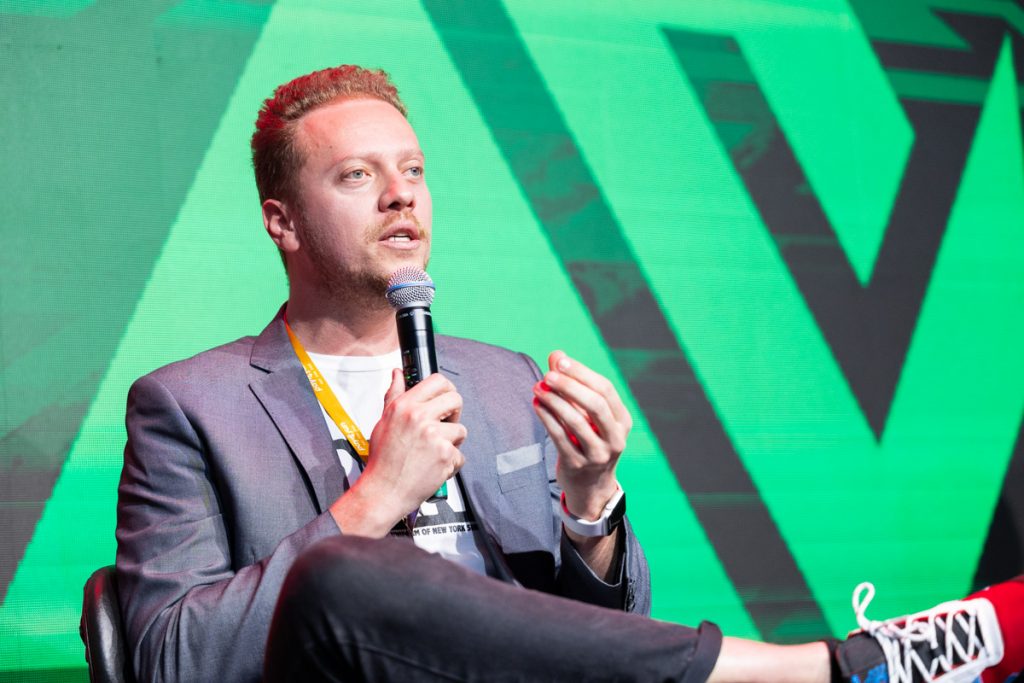 Brunacci contextualized the themes to the universe of affiliates. "The token and NFT for Affiliates, which are linked to an iGaming scenario, where operators can create tokens with the aim of further encouraging their work and engagement of new customers. Casinos can use [the token] to stimulate the game, offer betting and various other aspects".
PANEL: Using digital marketing in my favor: necessary and essential tools
Alexandre F. Azevedo (Head of Planning Aunica Interactive Marketing) was the moderator and Douglas Inácio (CEO of Produtora Quality), Rodrigo Teixeira (CEO of Groove Brasil) and José Eduardo (Founding Partner of FootStats) completed the panel.
Douglas Inácio revealed how he entered this market. "I started as an affiliate and went through several stages. I started with lottery products, and when I started hitting those items, I brought some affiliates with me. fit very well in the betting industry."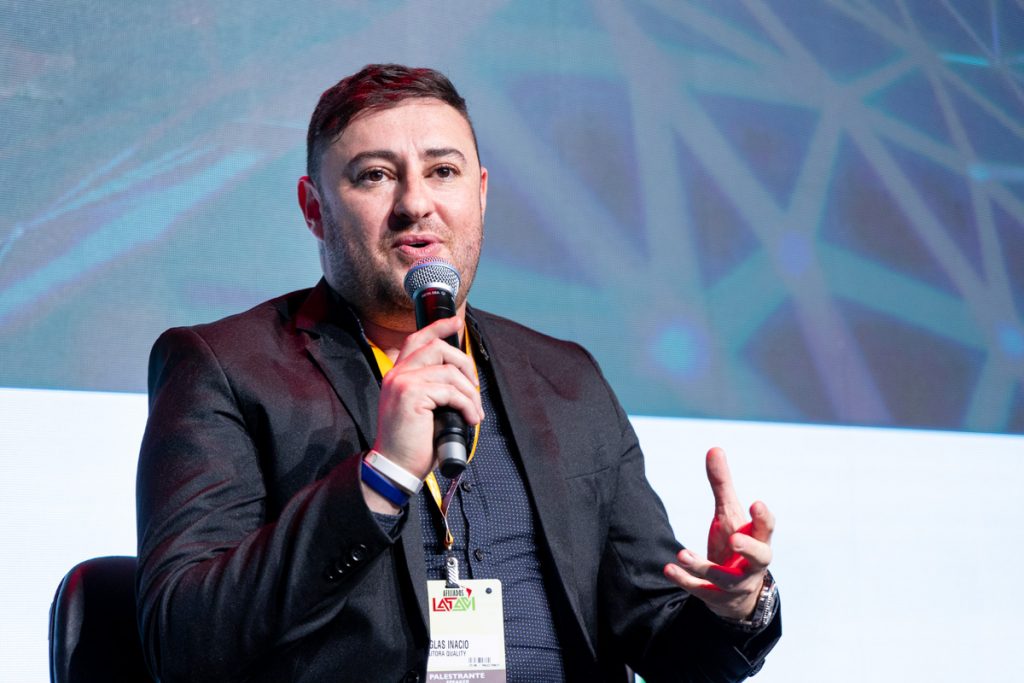 Inácio also shared some tips with the public: "I'm going to talk to you a little about the tools we use, making a link in this affiliation and iGaming market. A tip is to work well with the lead and have a very good conversion structure"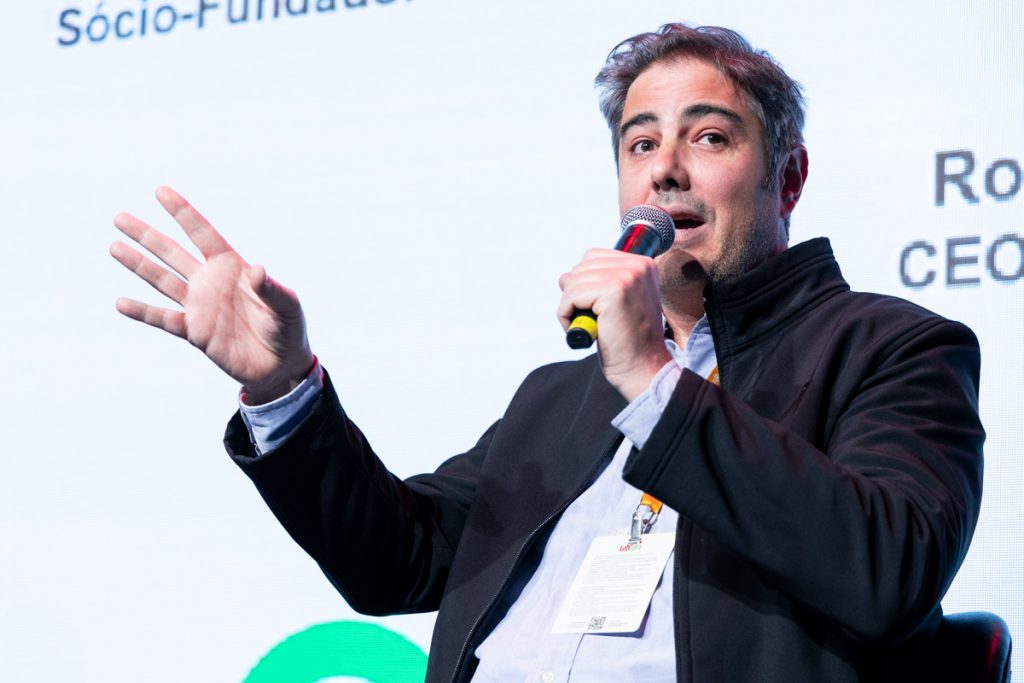 José Eduardo summarized the activity performed by FootStats. "[Our company] generates a lot of content focused on football, something that clearly has to do with betting. We are developing new products for the sports betting market. The idea is that, together with the Affiliation market, captivating the customer ".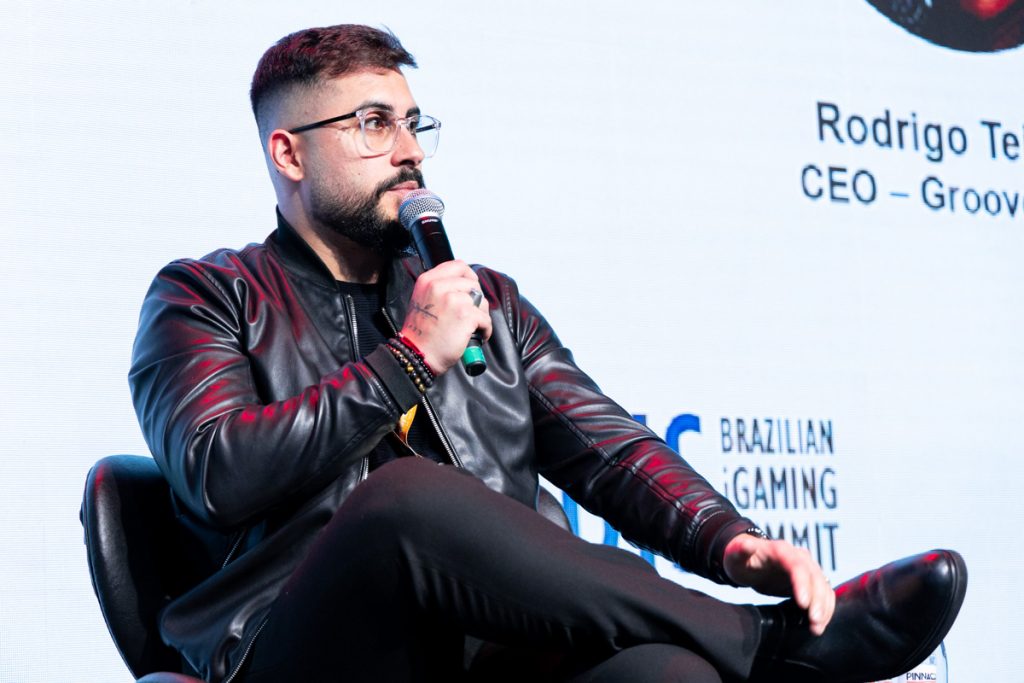 Rodrigo Teixeira, in turn, stressed that the affiliate is a seller and should be considered part of the team. For him, structuring something that generates growth and consistency depends on aligning and providing "access to all funnel and conversion data". And, he recalled that the Brazilian market differs from the American market because "we are 3 to 5 years behind if we compare".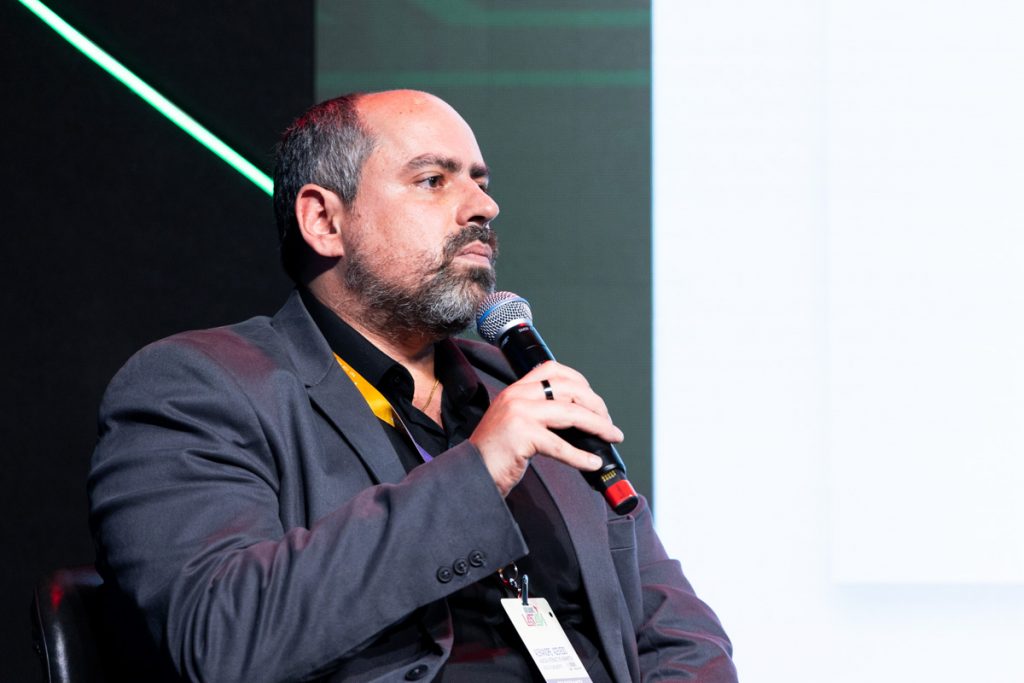 According to moderator Alexandre F. Azevedo, simplicity can be the key to success in the national market. "The simpler the site, the registration, the easier payment method is the improvement in the user experience. This is something important for betting sites too."
LECTURE – Techniques of influence in digital marketing
The conversation featured a presentation by Bruno Pereira (Digital MKT Consultant at Bruno ADS) and Pedro Feitosa (Director at Feitosa Digital Education). Both cited the most used influence techniques in digital marketing and the importance of using this influence to create new opportunities.
Bruno Pereira mentioned the main channels currently being worked on. "In addition to Instagram, we work with other networks such as YouTube and Telegram and "operate in the sports, casino and virtual football markets".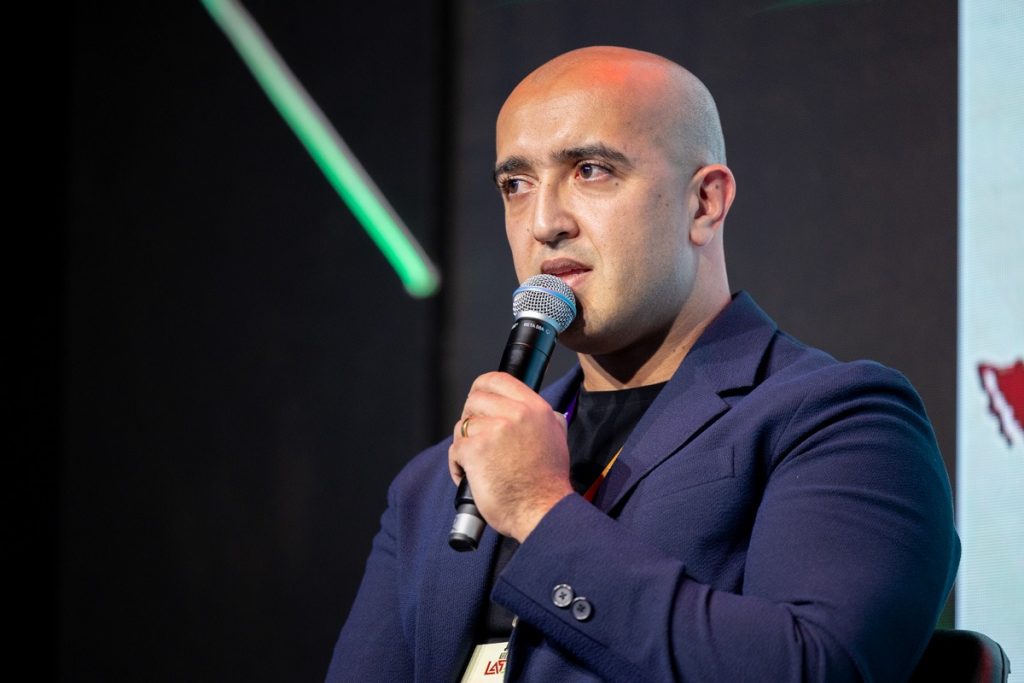 For Pereira, the influencer profile follows the following pillars: Authority, Authenticity, credibility and empathy.
Pedro Feitosa, who is among the five biggest tipsters in the national gambling scene, admitted that the focus of his work was "to increase the audience through social networks, such as Instagram", suggesting to the affiliation market: "content production is the new marketing. There's no point in distributing a lot of content on social media if it's not related to your audience."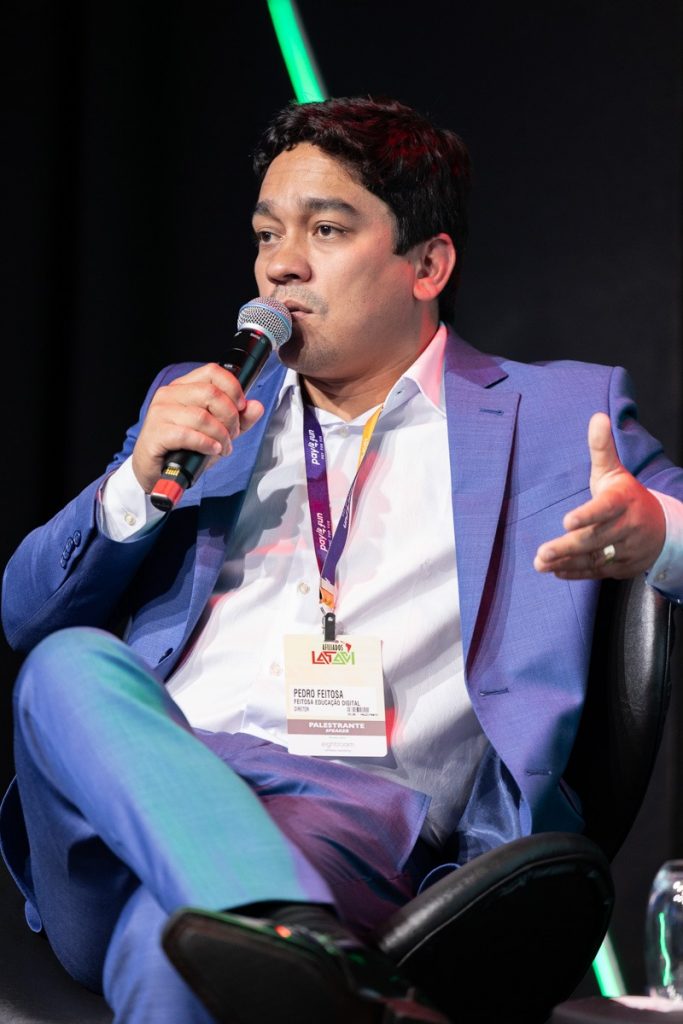 He also gave a suggestion to traders: "What I see a lot in traders, a very static content, we don't see a lot of human content", since many houses don't inform the public about how to place bets, technical terms and everything else. "People need to know how to place bets, to place bets," he concluded.
PANEL – Sports Marketing Boosting Affiliates
The panel was moderated by Fabrício Murakami (CMO at Pay4Fun), and participated by Juliano Maesano (Streamer from Brasil Vegas / ThePlayer.com), Reginaldo Diniz (CEO at End-to-End) and Rubens Nigro (VP Commercial at Sport Promotion ). The theme was focused on the use of Sports Marketing to leverage different businesses related to affiliates.
Fabricio Murakami opened by asking the participants: "what kind of benefit can this [sports marketing] bring to sport and to society in general? We need to rethink the business model in Brazil, attract new audiences and engage old audiences", also considering how brands can work with branding and conversion.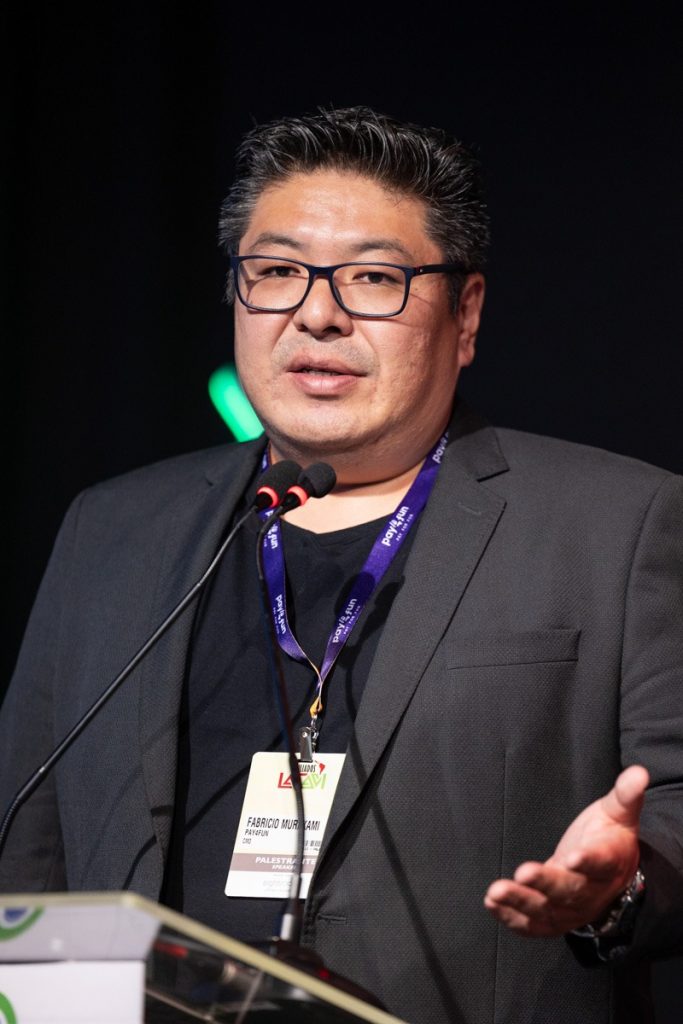 Juliano Maseano declared that he is a casino and betting affiliate and that it is necessary to find out "how to take advantage of [the affiliation] in this marketing sense. We need to understand how we can work sports marketing in the betting world." He cited the importance of tipsters, Youtubers and affiliates to educate the public about the betting market and its specific terms.
As for Rubens Nigro, the issue of billing is 'obviously' taken into account. "We would have to have an organization, an association between companies to understand which territory each would dominate. It needs a general agreement so that the end user doesn't have to go without knowing where to go" and, he added that the priority is to give "credibility to the betting site. But in the end who will help are the affiliates who will indicate the way that the person will go." follow".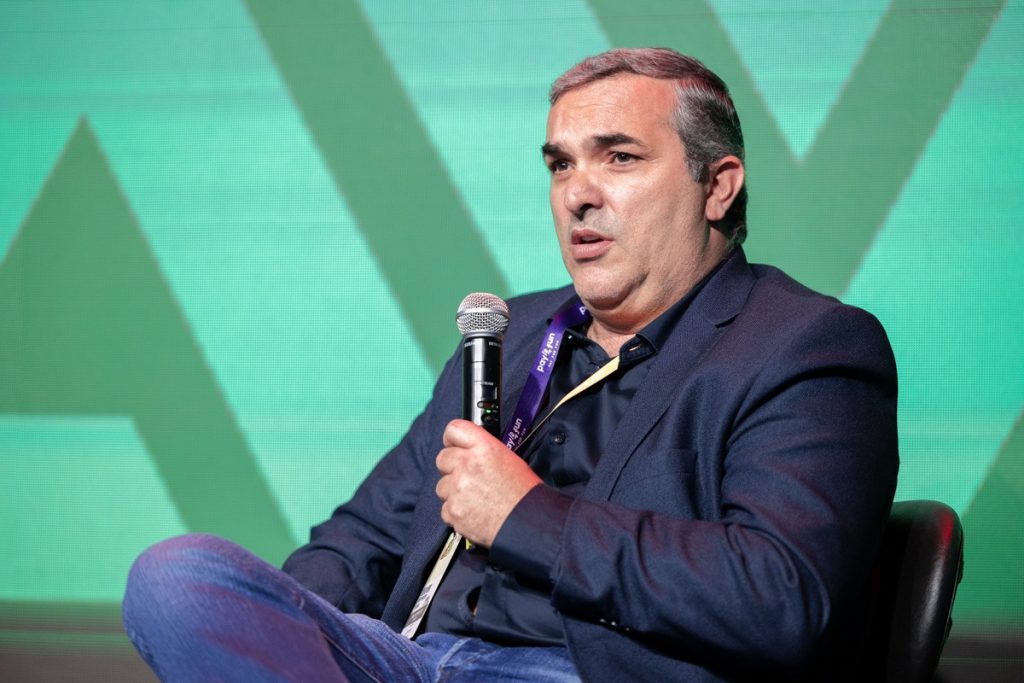 According to Reginaldo Diniz, Brazilians were 'born to bet', since they like betting and reviews. "Football has a very important tripod: loyalty, loyalty and passion, and betting has this passion. These brands stamped on clubs allow this variety. Where will fans bet? On that brand that is stamped on their team".
Most common mistakes and successes in sports partnerships
"The betting sites have to have rotation, to think regionally, to try to catch fans of several teams", pointed out Nigro.
While Maseano believes that "in terms of hits and misses, the main thing is for you, as an affiliate, to try to see which brands are the most reliable. The affiliate has to try to test, before he even offers it to others."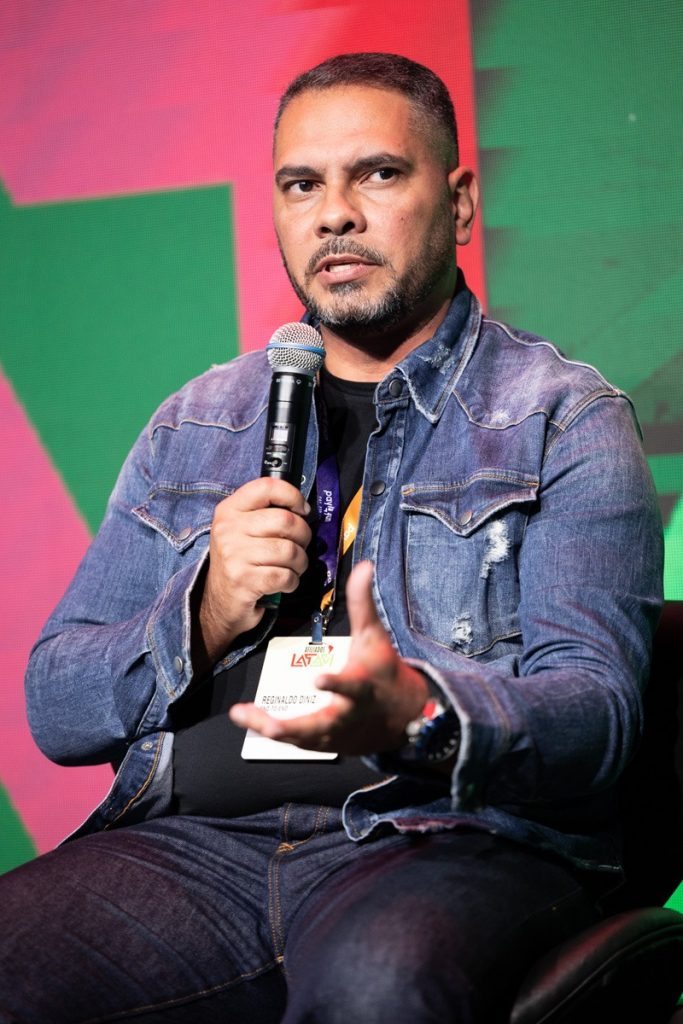 Diniz already pointed out something that is not yet explored: "a great opportunity that is not explored by bookmakers and not having an API for integrating fans with the club. ".
Sports betting and marketing scenario for other modalities.
Nigro suggested that bookmakers invest in other modalities besides football. "It is of paramount importance that you carry out this division. The more investment you have in each modality, the more everything will grow."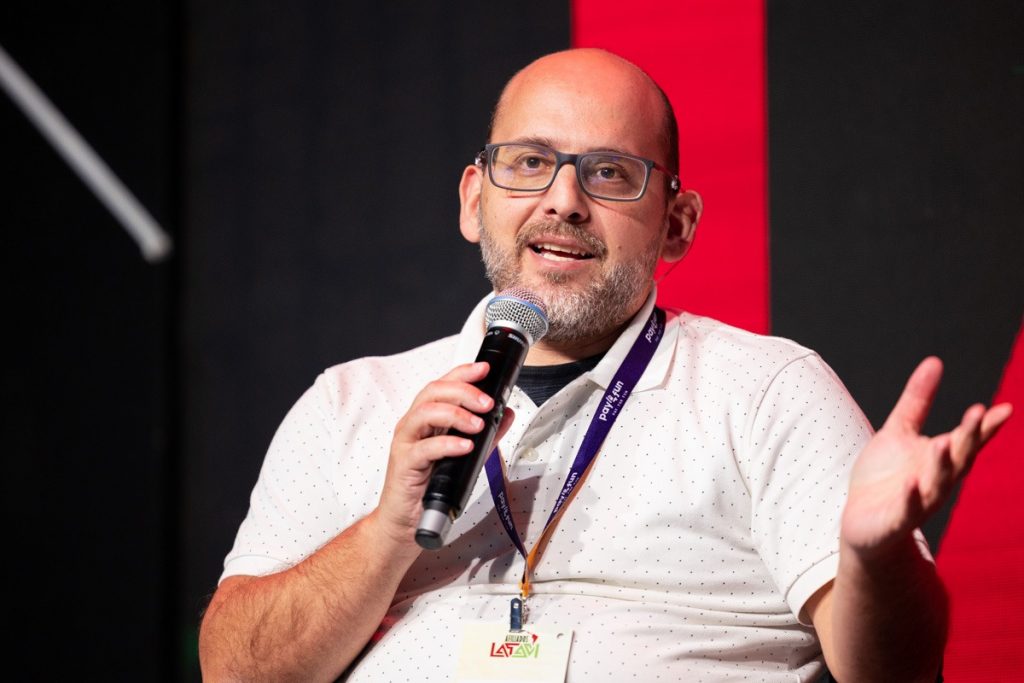 Maesano presented a good advantage for players that already diversify or are planning to diversify sponsorships in national sport. "In other sports they (bookmakers) have an opportunity that they don't have in football, like carrying out closer activations between fans and the squad."
PANEL – Success stories and best practices in iGaming affiliate program
With the moderation of Ricardo Magri (Commercial Director at Eightroom), and the presence of Florencia Brancato (Head of Global Markets at Pinnacle), Fabio Bampi – "Nettuno" (Youtuber and Trader), and Yudi Osugui (COO at Super Afiliados), the Afiliados Brasil's last debate presented success stories involving best practices in iGaming affiliate programs.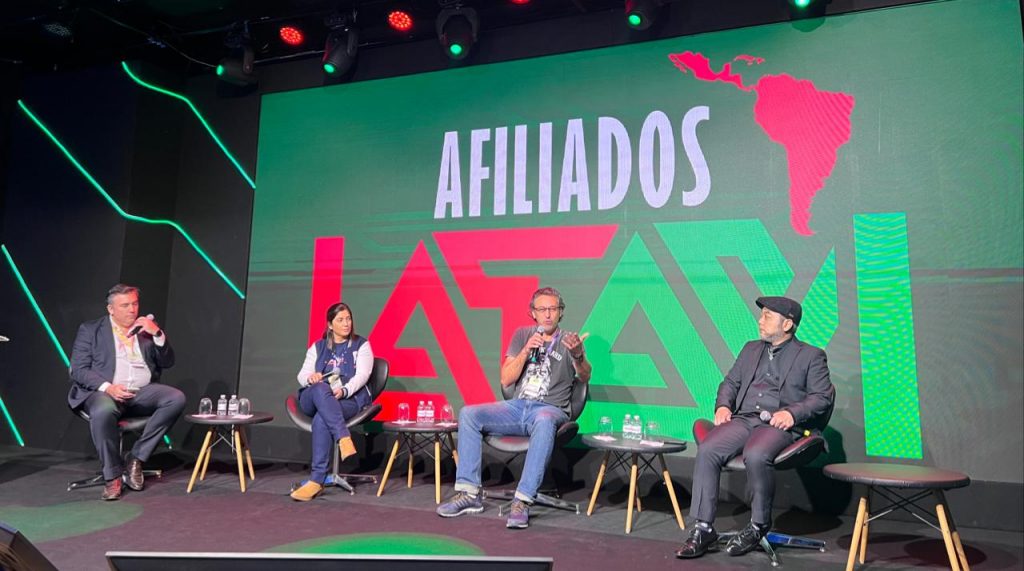 Florencia Brancato explained that she entered the affiliate market in 2006 when it was very difficult to get traffic in Latin America. "At the World Cup in Africa, in 2010, this started to be worked on more easily and after 4 years, we started in the sports betting part".
And she still presented a very interesting definition of the sector. "The definition of Affiliate is 'business partners'. If an affiliate wins, we win."
Fabio Bampi (Nettuno) reported that he emerged as a gambler and the big challenge was the affiliation market. "Today I realized that the differential of my content is to show the other side of the coin. I try to teach people how to win and not lose".
Yudi Osugui warned of the need for transparency. "Today we have to have transparency. The operator has to have transparency with the affiliates and the bettor. And, even today we find affiliates who have difficulty understanding how the commission part works [in the betting sector]".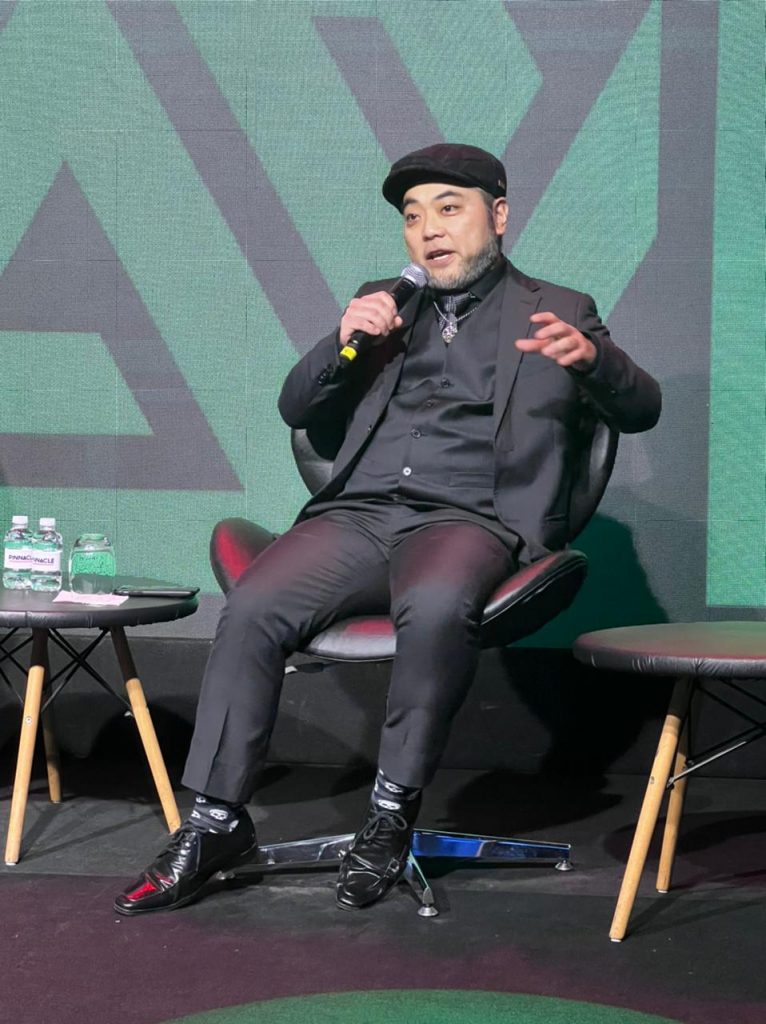 Regarding Super Affiliates, Osugui revealed that "most of the agreements are hybrids referring to the Rev share and CPA models" and that Brazil's potential is gigantic, especially in a World Cup year. play, he's always done a little feat, in the World Cup he's a big pool".
In the final stretch of the conversation, moderator Ricardo Magri asked the participants about new projects or solutions for the future Affiliation and betting market.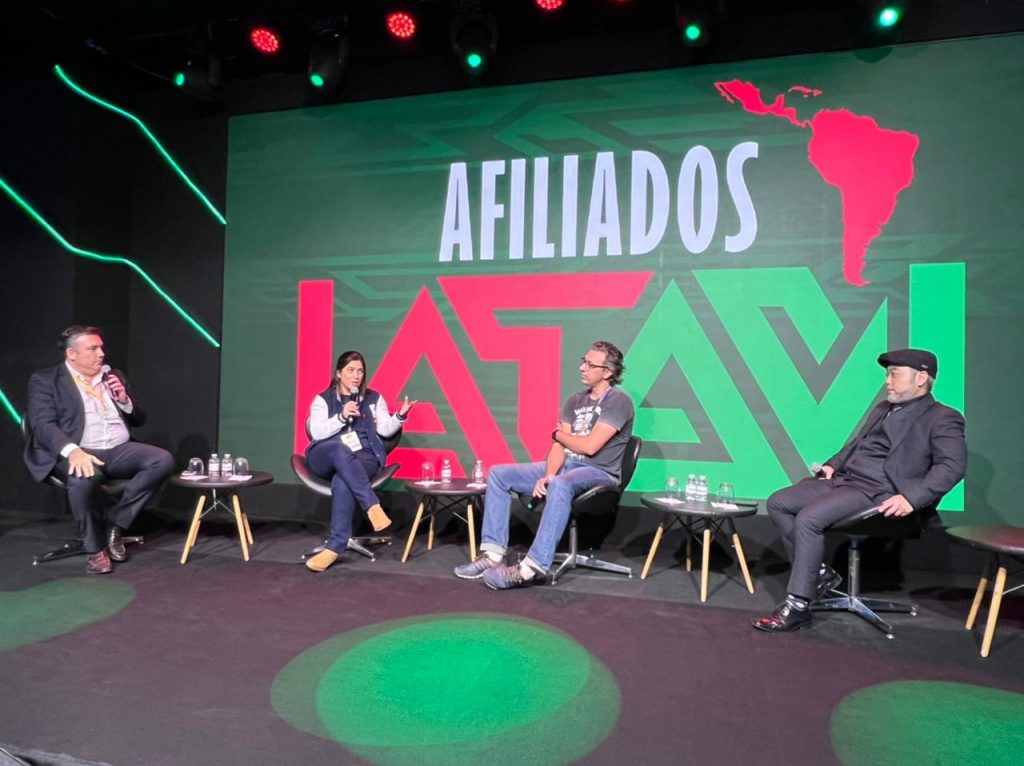 For Florencia, the great sensation today is the eSports scene. "Something that is on the rise now is eSports. We have several affiliates and influencers who are already studying and testing this market. Even in eSports betting", recommending operators to "start creating experiences with influencers and tipsters".
Magri pointed out that despite the fact that the audience more connected to electronic sports is younger, "the control is similar to traditional sports". And Nettuno concluded: "eSports has a huge advantage" which is "the proximity between great players and fans and players more casual".