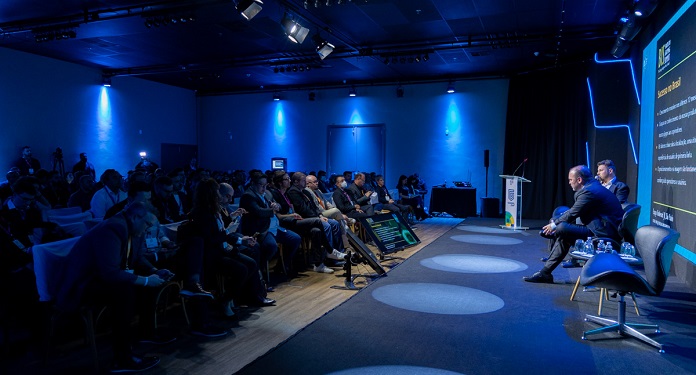 The schedule of the Brazilian iGaming Summit (BiS) – The Brazilian iGaming Intelligence continued on the afternoon of this Tuesday, 28th. This second edition of the event is allowing a great meeting of the main players in the sports betting, lotteries and affiliates sectors.
After all, BiS 2022 has already established itself as an industry benchmark for hosting politicians, regulators, operators, authorities, ambassadors and congressmen from all over the world. The vast agenda of the event will extend until the end of the afternoon of this Wednesday, 29, at Espaço Boulevard JK, in São Paulo (SP).
With Brazil consolidating itself as a true exponent in the sports betting and gaming scene, hundreds of groups abroad are attentive to regulatory advances in the country. As with the first edition of BiS 2022, the iGaming Brazil portal is promoting extensive coverage with exclusive interviews, panel information and records of participating exhibitors.
Key highlights of the debates on the first day of BiS 2022
Lecture on good practices: Growth and Consolidation of Pragmatic Play in Latin America
The first panel of the afternoon period was held by Victor Arias (LATAM vice president of Pragmatic Play) and Country Director Brazil, Marco Pequeno. Arias told how Pragmatic Play built a success story in Latin America and Brazil. "We have the most qualified and prepared professionals to deliver a high-quality product to our customers".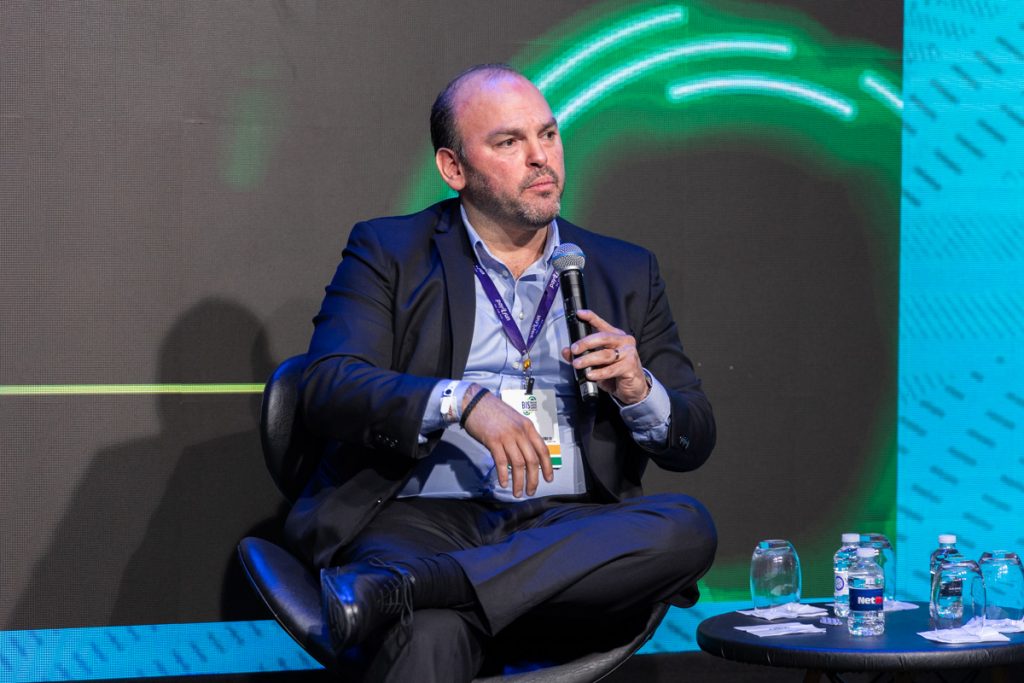 This reach in the region was achieved through strategic actions, respecting the differences in each country and understanding what operators want from developers. "To serve the sector it is necessary to understand the countries, culture and what the operator wants. Marco Pequeno has a team to manage and establish Pragmatic in Brazil", he revealed.
For the vice president, it is essential to establish himself in the country and understand the market's intention to 'conquer the territory'. "It is part of the process to create bonds of trust with our partners and consumers".
Marco Pequeno added: "it is necessary to deliver trust and performance to customers, and this applies to both providers and operators". He also detailed the expansion of the business in the national territory, a process that began a year and a half ago.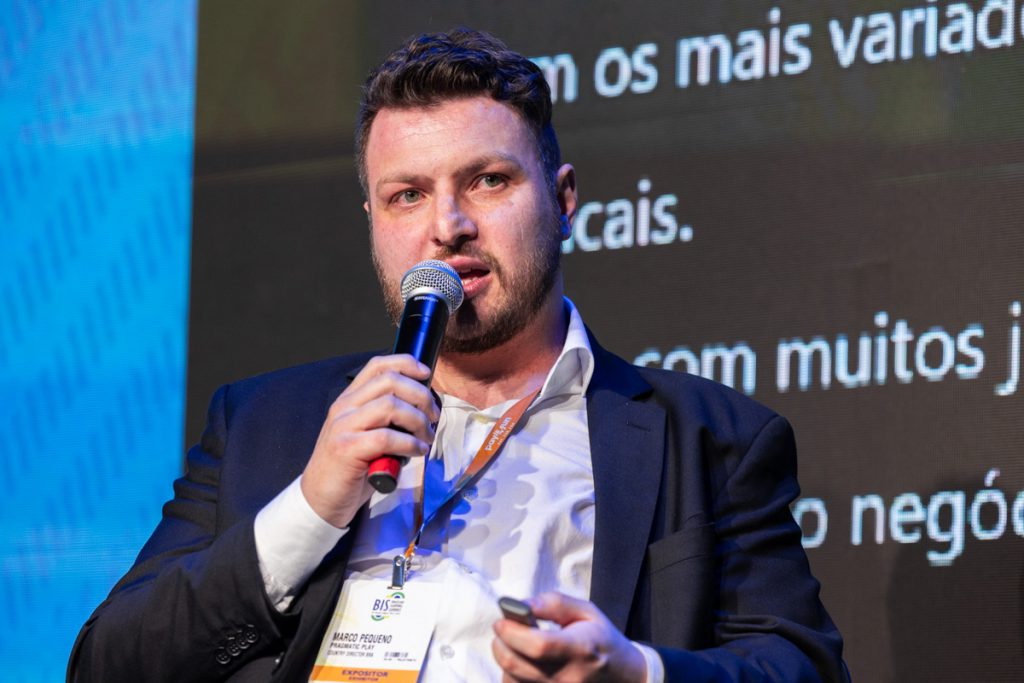 "In 10 years I've grown tired of seeing operators and companies in the sector arriving in Brazil with strategies aimed at Latin America and not Brazil, and this is not effective for the national market".
For Pequeno, the differential of Brazil is that it is an extremely diversified country. "We need to adapt the relationship of each client in each region, understand the differences of each place and the profiles of players. In the last 12 months we have had an absurd growth. The key to Pragmatic Play in Brazil is location and high performance", he concluded.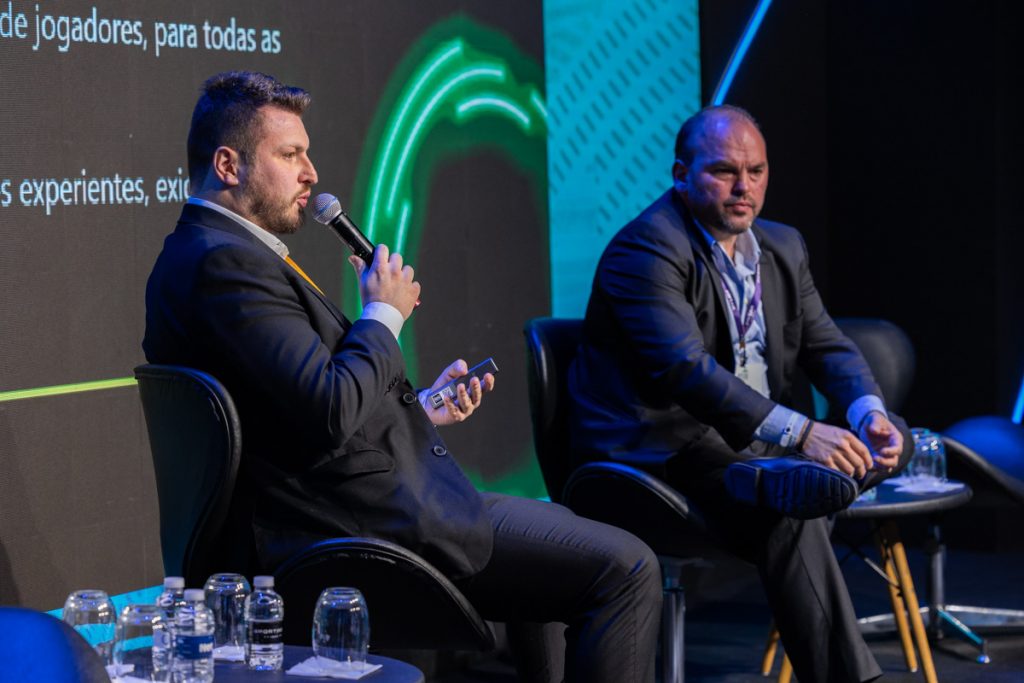 Panel: The post-regulation operation of multi-vertical sites: Online vs. Offline vs. Offshore
Cássio Filter (KTO's Country Manager Brazil), André Gelfi (Betsson's Managing Partner in Brazil) and Michael Luiz Rabelo (SERPRO's New Business Analyst) took part in this debate moderated by Leonardo Baptista (Pay4Fun CEO), which began by asking about the possible scenarios of regulation or non-regulation of betting in Brazil.
According to Gelfi, in the current scenario, a Brazil without regulation would miss many opportunities. "The worst possible scenario is not having the regulation", a point also defended by Cássio Filter.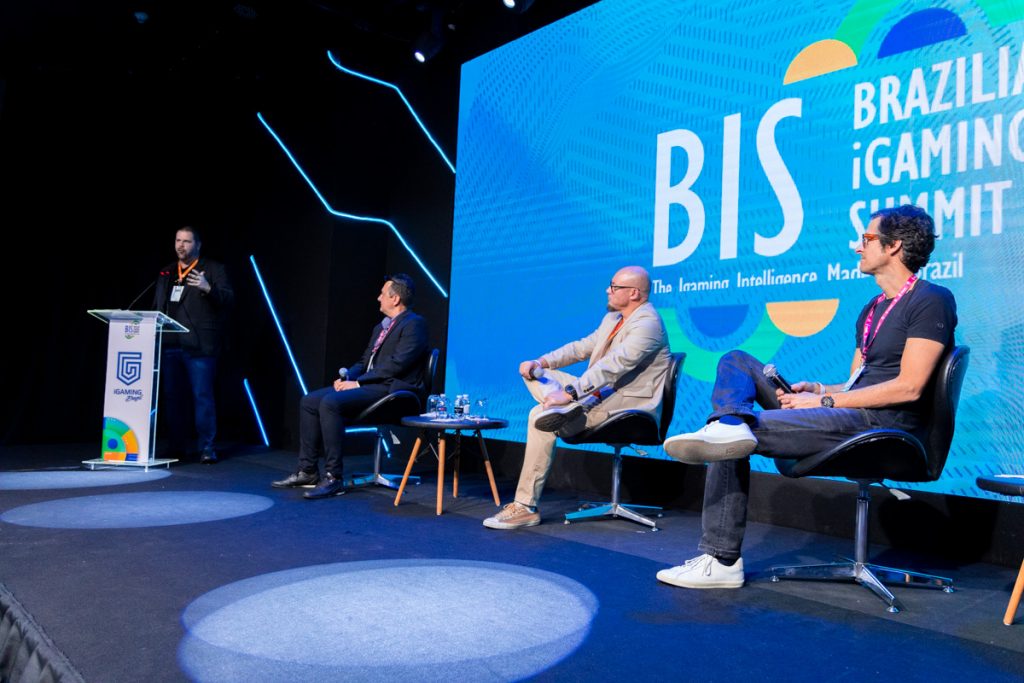 The KTO representative stated that "we have to face up to the fact that fighting the 'black market', without regulation, can be very difficult. We have to work together to make things happen. With the regulation coming, we will have the chance to boost business and a new market".
For Rabelo, "the best scenario is to have transparency with betting games, and the worst is to see betting being used as a means of actions related to money laundering or illegal gambling".
The moderator included the question about the integration of retail vs. online. "I see this integration as a big challenge, and whoever finds the balance between offline and online can be very successful in the market", says Gelfi.
Cássio Filter, in turn, commented that "this post-regulation part will depend a lot on the pattern and profiles of new players in Brazil".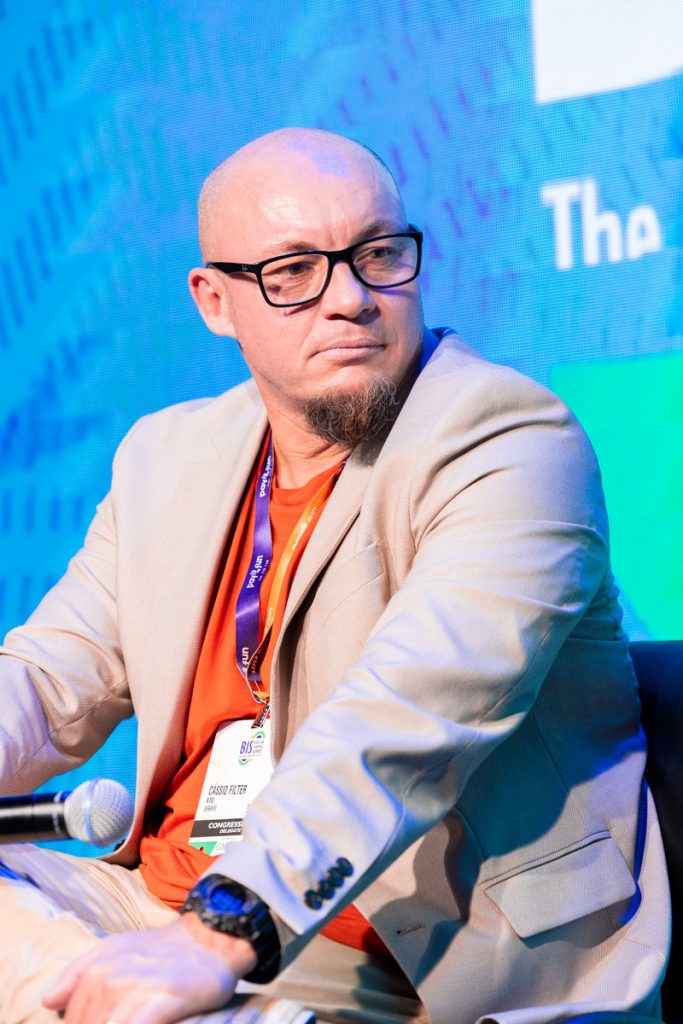 However, Michael Luiz Rabelo noted that the control of betting information and data will need to be done together, with the government attentive to the needs of the market, whether in the legal part, as in the technical part. "This market is part of the Brazilian scenario and should be included in the country's strategic planning".
Leonardo Baptista also addressed the importance of payment methods in retail, offshore and online scenarios. "Payment methods are key to providing transparency and security in transactions made with each deposit or payment," said Filter.
While Gelfi mentioned the appearance of new options such as the PIX. "The methods must be something adjusted to what we are experiencing today. Like the emergence of the pix, which revolutionized payment methods in Brazil".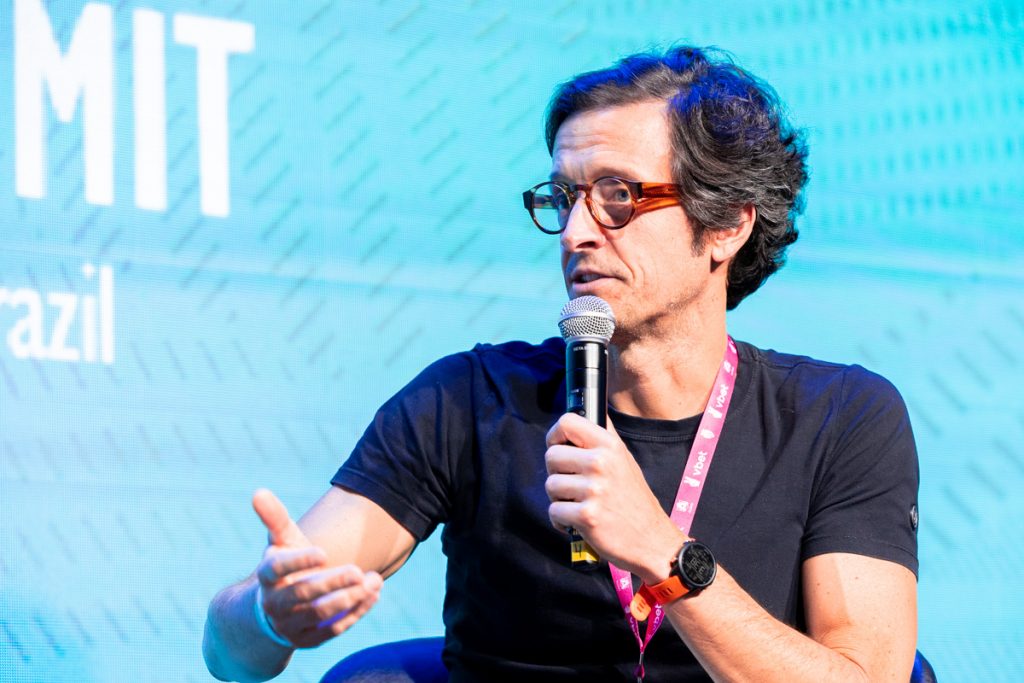 Finally, the moderator questioned whether the partitioners believe in a possible market closure. "The government must adapt to the needs of society and the dynamics that have been happening with more brands appearing and a generation ready for gambling, so I don't see how that can happen", said Cássio Filter.
The SERPRO representative concluded: "I think the worst case scenario is that we waste time trying to regulate what is not important. The stakes will naturally rise, as happened with Uber, which initially faced a lot of resistance".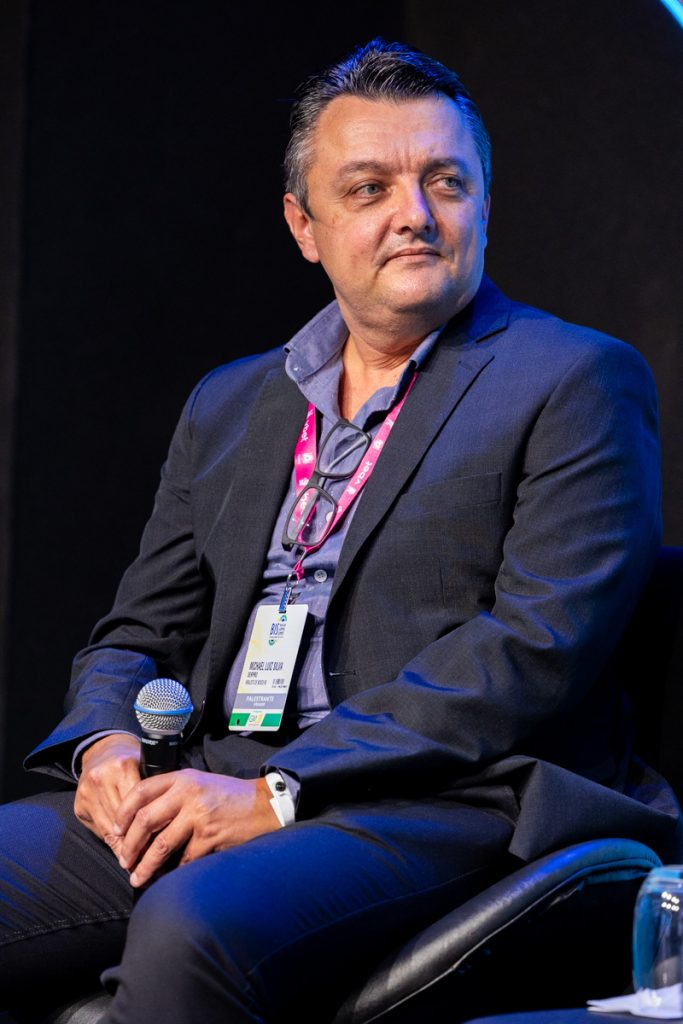 Lecture: Operational intelligence in Brazil
André Alves and Natália Vogue (Partners at Crtl+F5) and Vivian Lima (CEO at Zest Eventos) led this conversation focused on operational intelligence in the country.
Vivian opened the presentations already citing how much this new generation is online. "This new generation is fully connected and even without regulation, Brazil already has about 16 billion reais in game movements".
Natália spoke about the importance of following a work plan to enter the market. "It all starts with the market investigation part, and within this investigation we need to know the potential of this market, target audience, competition, an analysis of the company's business plan. We must keep all this in mind before actually starting to operate".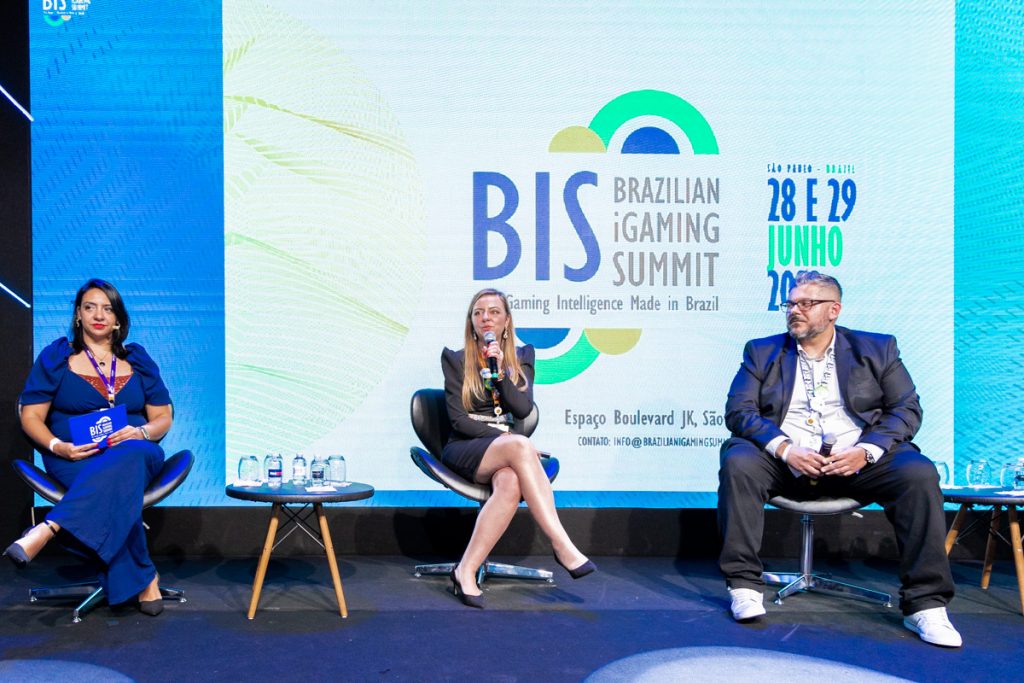 Vivian also mentioned the need to establish productive partnerships. "With all this done, it is necessary to find the ideal partners and professionals for your brand. Follow the specialized media, they are essential. And we have several portals with information and quality content".
André Alves, in turn, stressed the need to delve deeper into its content. "Thinking about content in a special way is thinking about its engagement. What engages is not a campaign or marketing, but a quality product. The user experience within your website is also important, as well as the safety and comfort of the user inside. from the website".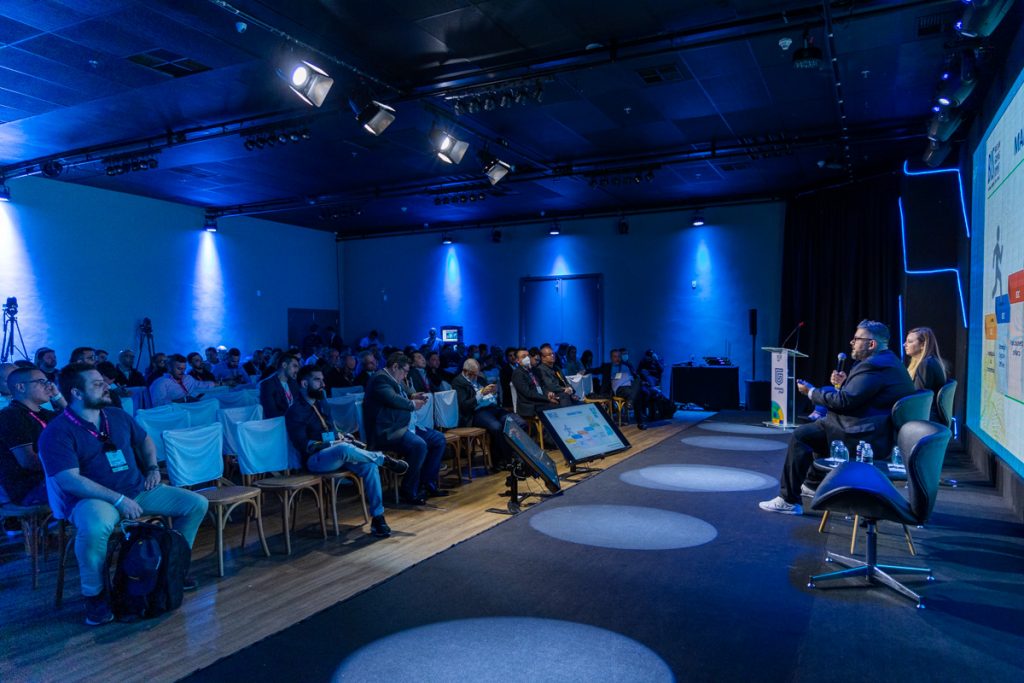 Also according to Alves, the development of good strategies can have a positive impact on traffic generation. "Creating a strategy to bring traffic to your website is extremely important, always thinking about the positioning of the brand. An affiliation program, which is one of the stages of marketing, brings a lot of engagement as well."
The concern with customer service was also identified as one of the key points to achieve success in Brazil. "A fast, localized and quality service is a great differential. The means of service channels are also important, since the customer wants to be served on Instagram, whatsapp, website and other platforms", said Natália.
Natália also recalled that customers like to feel 'Vips' when interacting with companies and brands. "Betting in this area is the main and the basic".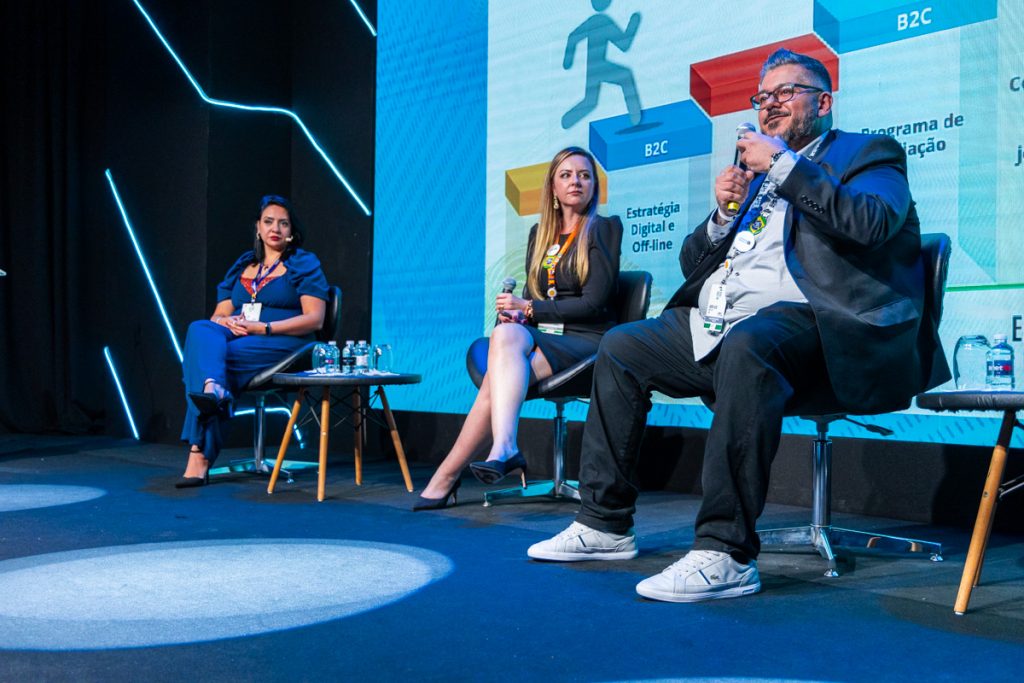 Alves also noted that "after conversion and service comes retention. We cannot forget that this is a relationship. Novelty emails, inbound marketing, understanding the gambler's profile, are some important actions for engagement and retention with the public"
Panel: Sports betting and the new sports sponsorship landscape
The penultimate debate of the first day was attended by Bruno Machado Neves (Bitci Brasil), Rafael Susuki (Stock Car driver) and Danilo Pellegrino (Esporte360), who spoke about a very hot topic these days, especially in football national.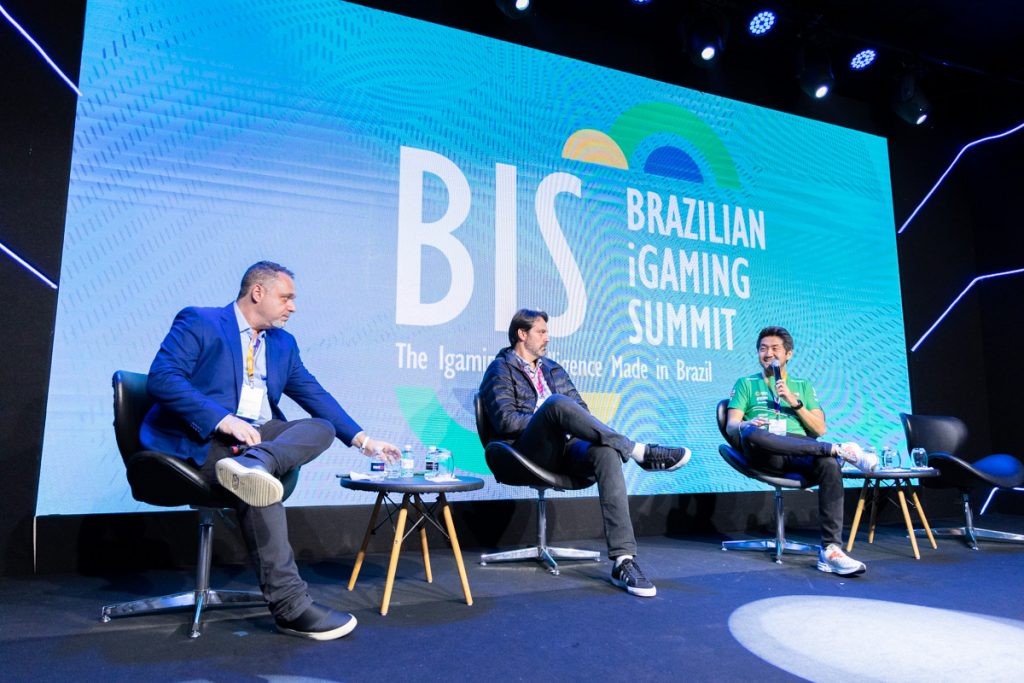 "The greater volume of capital will help bring visibility to other modalities. Companies look first at the sports that have the most visibility, in Brazil it is football. I believe that we have other modalities that can be benefited. And, the regulation will help to remove this bad image of the betting market, will help the market to work in a more transparent way", highlighted Pellegrino.
Racer Rafael Suzuki shared his experience with sponsoring bookmakers. "My career is my business. I always seek to learn and explore new opportunities within sports marketing. I also have a sports marketing agency, very focused on my own sport, but we serve other pilots".
"We are not only there to accelerate and brake, but also to understand all the market opportunities, increase the recognition of the public and of the companies that believe in our relationship platform. This will generate more and more credibility for the public to trust in segment, which is an objective both for people who are on the 'sponsored' side and for those who will sponsor", he continued.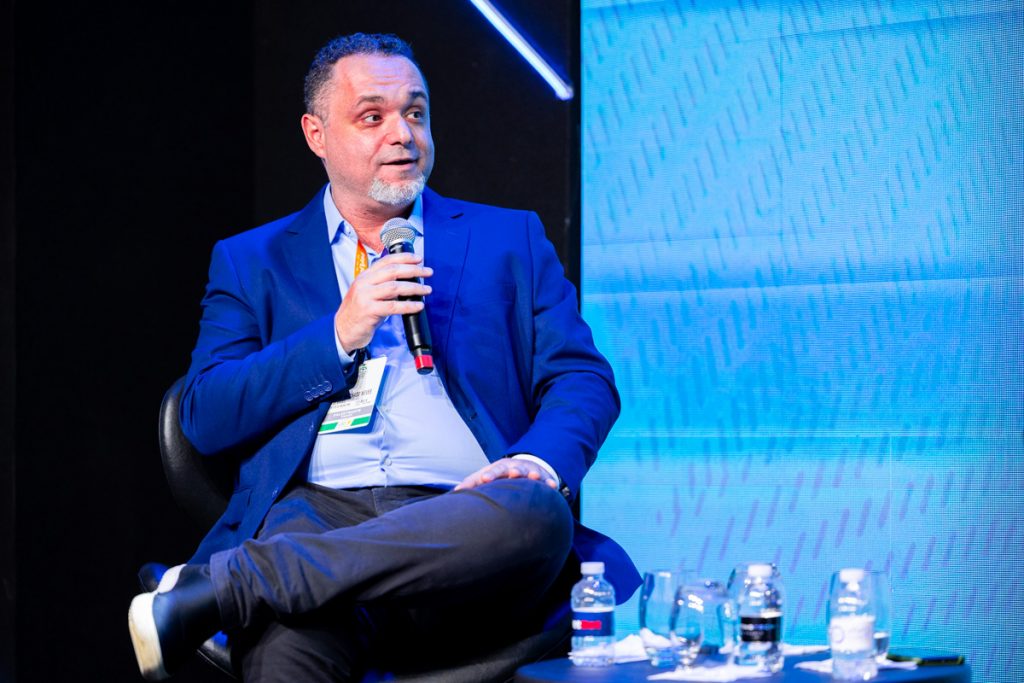 While Bruno Machado Neves stressed that online betting should be seen as entertainment. "Often, people understand it solely and exclusively as a game, but it's an opportunity to deepen your knowledge of games, have fun. And as long as you have an education process to deal with it, it's healthy."
The Esporte360 representative reinforced the need to take the time to get to know this market before betting. "The betting market is like any other market and demands knowledge. I care how I communicate the message of that brand. For you to end up with an image overnight is simple, you need to see how I will communicate to people" .
"Companies in this market that provide information and education to the public will gain more credibility and will be able to retain the customer. And, of course, there will be more returns. People need to understand that betting without knowledge is like investing without knowledge, and you will end up losing money," he added.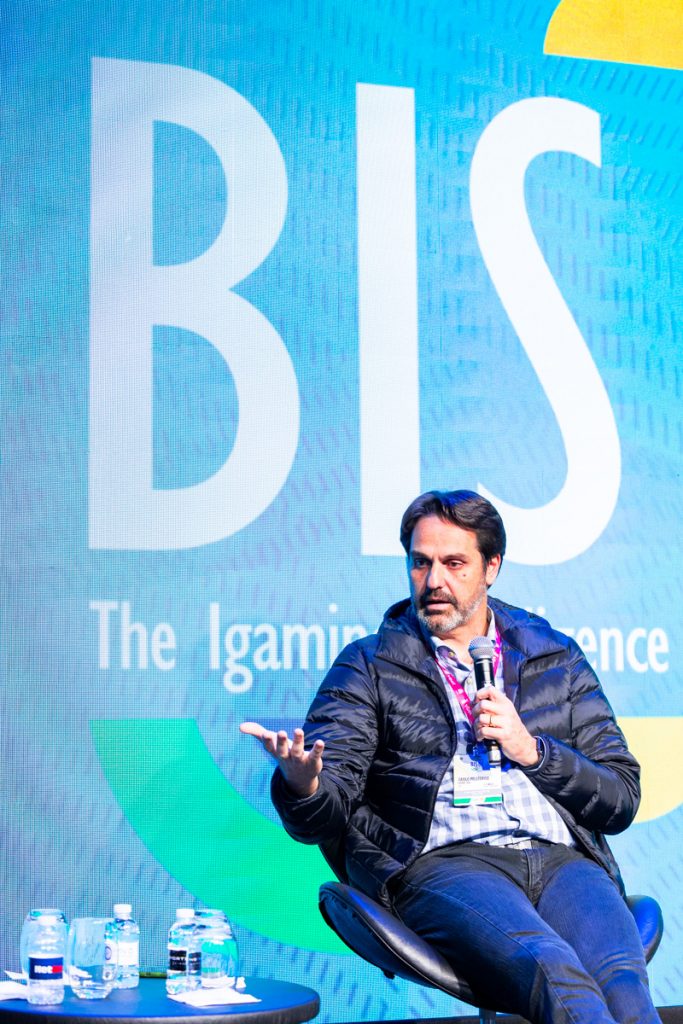 Pellegrino defended the regulation of the national industry: "Regulation will help, but a process of clarification and education needs to be done. we need as an agency to understand how to communicate. Knowledge, information and education, great players and great athletes tend to help overthrow this prejudice".
Susuki also took a stand in favor of regularizing betting even with a view to improving the sport. "It will help to better regulate sport and educate athletes. It helps to have more and more accurate judgments, because you won't bet on something you don't believe in. I see it as a very positive thing."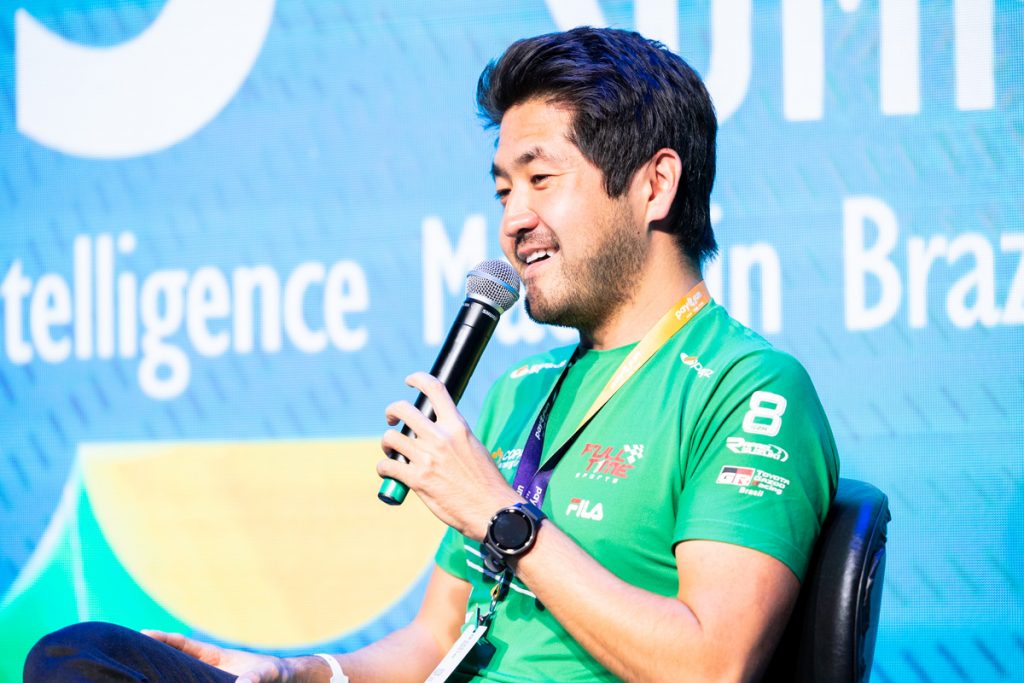 For the pilot, no one will put their money or their reputation on something they don't believe in. "If we have the credibility to have more and more companies include their sport in the ODDS, it is because that is having credibility and integrity. The other side won't invest in something that doesn't have it. And the athlete won't get involved with something he doesn't believe in either."
Neves agreed with Susuki's argument and also indicated that this 'transfer of reputation' could be useful to bring the betting market closer to the public. "Athletes can lend their reputation, their image to online betting platforms. Despite football monopolizing people's attention, Brazilians love to win and play sports. This transfer of reputation helps a lot to overcome this obstacle and win over the public", he concluded.
Panel: The social role of Sports Betting: the game as a channel to help people
To close this Tuesday of BiS 2022, Luis Fiorese (CEO of TacTic Sports & Entertainment) was alongside Eliane Miada (Sports Association for the Disabled – ADD), Anderson Marsili (Vôlei Guarulhos) and Edmilson Moraes (FC SKA Brazil).
According to Fiorese, the sports betting industry is investing more and more in sports, but "I see little reverberating for the social. One of the main functions of sport is to save lives. And it's a legacy from sports houses to sports, lives that can be transformed. Our mission here is to present projects and put this suggestion so that bookmakers can offer support for this type of work".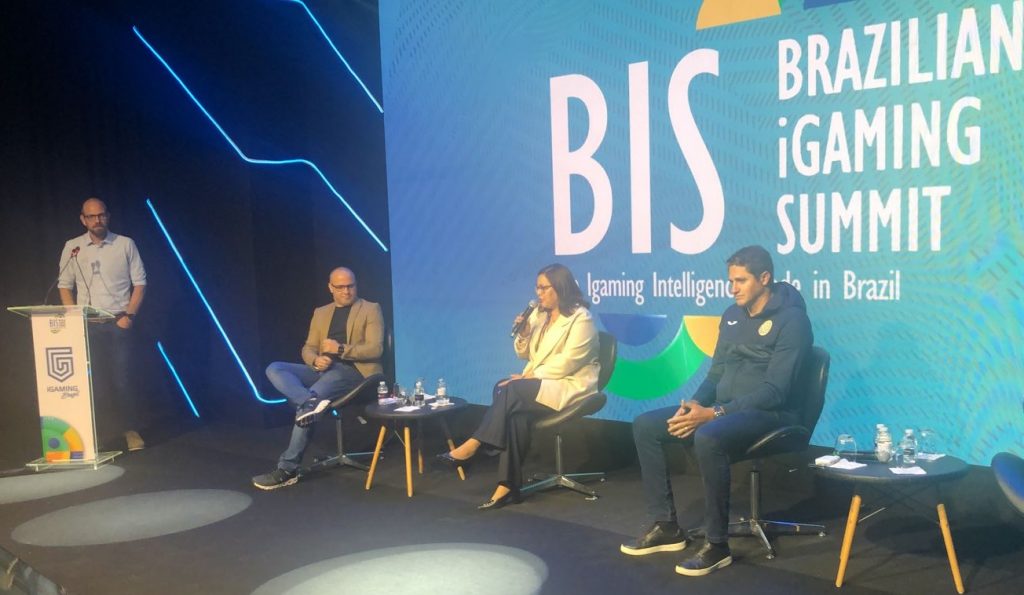 Five-time world champion with the Brazilian team in 2002, former player Edmilson narrated the story of its foundation. "I supported the foundation for 8 years. I understood that it was a goal of mine. When you start doing social work, you need to have love not for money, but for helping people. These years were a school, I learned to be part of commercial, marketing, We reduced costs and planned. We applied a methodology and more than 60% of my resources come from outside Brazil and we are following suit. Today, we serve 800 children daily in four centers".
Anderson Marsili shared part of his trajectory in charge of Vôlei Guarulhos. "I am the eighth budget of the Superliga, I was fourth in the league and I invest everything I can in the men's and women's training. I could take everything I invest in this opportunity to transform lives and hire a better player to climb the classification".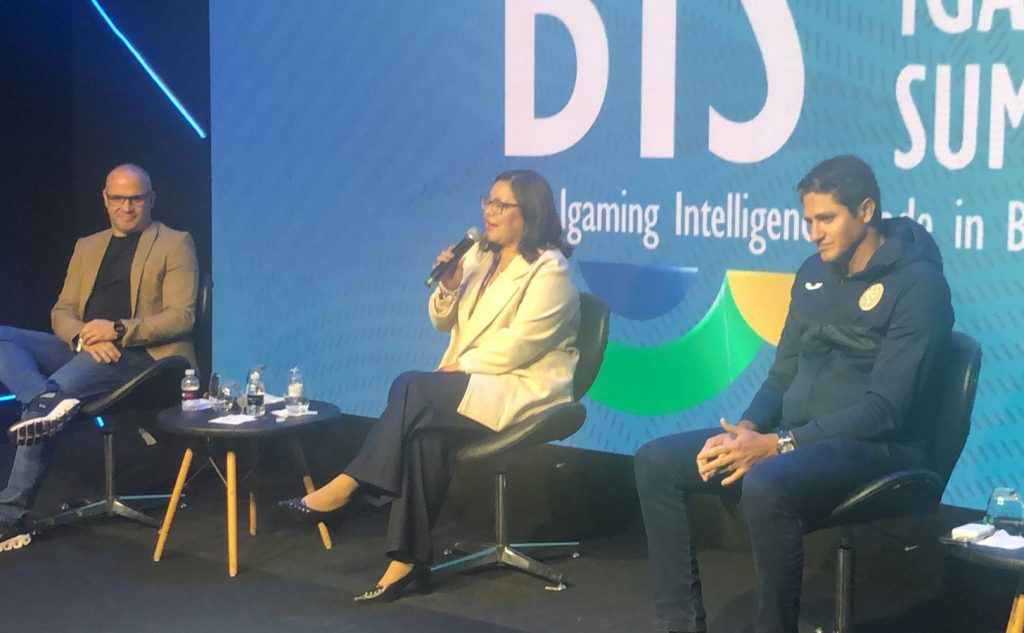 "But love speaks louder and everything I have in life I owe to sport. And I also need to give opportunity for return. The high performance allows me to do that, to have visibility, delivery to attract new companies and through that I can return to the base", added Marsili.
For Marsili, the regulation of the national betting market can be a milestone for Brazilian sport in general. "I believe that we will have an absurd possibility of investment with bookmakers from the regulation. This will also be an opportunity to encourage serious projects that can transform lives. We are open to receive them".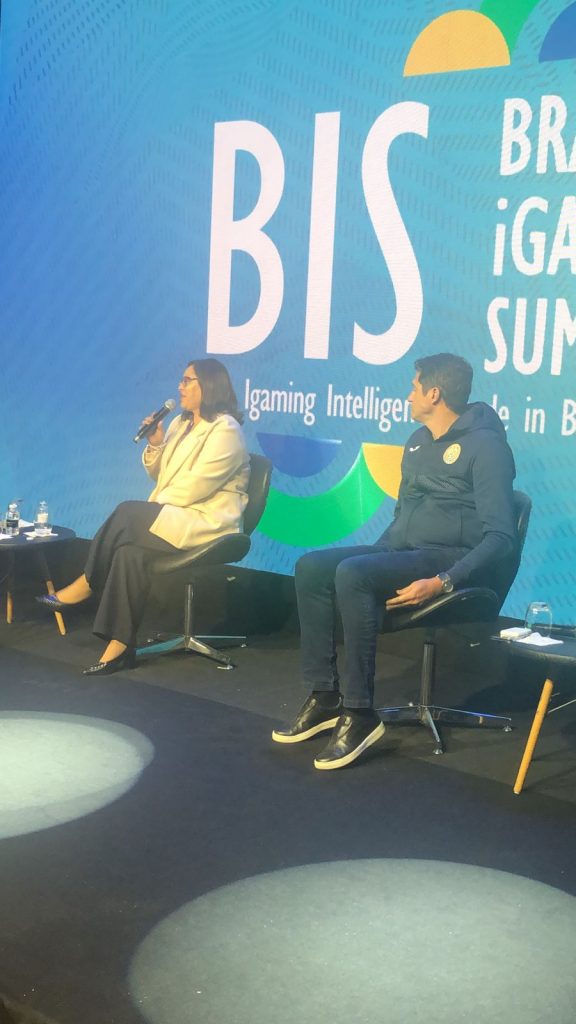 Eliane Miada, in turn, shared her experience in the search for resources and more visibility for the Paralympic sport. "I agree that the third sector is driven by love and hard work. Not only the love we feel, but also the love we receive from those we serve. The difficulty in Paralympic sport, in the social sector, increases a lot because we don't expose the child and we need high performance sport to have visibility and be the flagship of the social".
She found her first partner in the private sector. "We reached the private sector first, we wanted to show the strength of Paralympic sport and we are talking about about 10% of the population that has some kind of deference. The difficulty is very great, but when we attract a first big brand it becomes a little less difficult to get the others".
Eliane also stated that she is confident that the regularization of the Brazilian betting industry will result in more support for grassroots projects. "We also work with the sports incentive law and lotteries already finance sports, but this money does not reach our base. We hope that with the regulation of games this will change and the resources will reach the base projects. We have thousands of projects that need this support throughout Brazil".