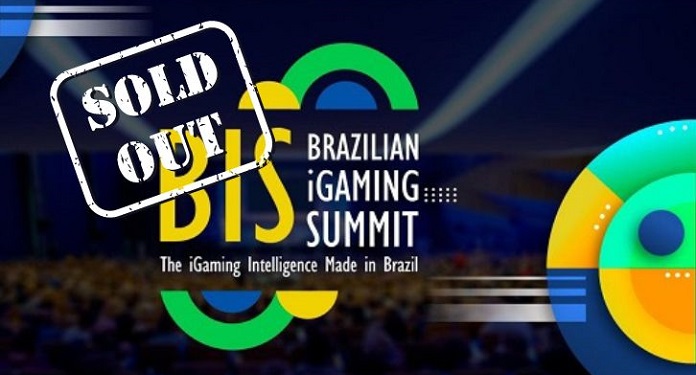 The Brazilian iGaming Summit (BiS) and Afiliados Latam 2022 events, which will take place between the 28th and 30th of June, in the capital of São Paulo, have sold out tickets for about 2 weeks of the events.
The organization informed that, in addition to stands and sponsorship packages, there is no longer availability to purchase tickets covering both events. There is still a small amount available for the Afiliados Latam event, which debuts in its first edition this year.
Next edition of BiS and Afiliados Latam has already been confirmed
A few days before the start of the event, the lack of tickets is already causing a furor in the industry and this has led the organization to take the decision to announce that the 2023 edition will be held in a much larger space and with the capacity to support the demand.
In a statement, one of the creators of the event, Alessandro Valente, informed that in addition to expanding the capacity for next year, in this edition it was decided that everyone who wanted to attend the lectures could do it online and for free.
"In order to offer access to the content for those who did not have the opportunity to buy tickets, we decided to make available through the internet free access to all lectures this year. The access format will be announced soon and will include the Brazilian iGaming Summit and Afiliados Latam events", informed Alessandro Valente, President of Jericho Events.
Since 2018, the current interest in this sector has increased, but the international market has offered to businesses and locals, the popularity of the subject has accompanied this growth and the event in the environment that ended up being small.
With the new structure, which should be announced in a new structure, there is plenty of space for exhibitors to run customized stands with different dimensions, in addition to improving the number of growing areas for the public.
"We believe most exhibitors as we wish we had more space so that we still don't want to, but even so, we will be other exhibitors for whom we don't want to do or do anything fancy. We are informing reserved areas and reserved plans for meetings, but it is the network area necessary to allow the next edition", Alessandro Valente, referring to the next edition.
More than a thousand people are already expected to attend this event, which has become the biggest event in the iGaming sector in Brazil. The expectation is that if it continues at this pace of growth, it will quickly be able to occupy the position of the main event in Latin America, once again placing Brazil at the forefront of the regional industry, even if we still do not have an appropriate legal scenario.