The country's main affiliate marketing event, Afiliados Brasil, resumed this week after cancellation due to the pandemic. Held at the Frei Caneca Convention Center, the event brought together companies, professionals, speakers and affiliates to discuss the latest trends, expand contacts and acquire even more knowledge in a vast program.
One of the highlights of the second day of the edition was the lecture by Fernando Verchai, entitled 'From zero to the ranking of best-selling products in the world'. The professional revealed details of his trajectory, from his first job on the internet to his current situation with the best-selling product in Brazil in sports investments.
"In my product, my student plays along with me, they are my guesses" said Verchai during the lecture, adding: "You have to have recurrence within your product".
In addition, he highlighted the importance of his family throughout his journey to success in the sector: "I always wanted to make money. I went through difficult moments and that helped me in my career, because it made me want to work more", he said.
Exclusive interview with Fernando Verchai
After the talk at Afiliados Brasil, Verchai spoke exclusively with the iGaming Brazil team. For the professional, it's amazing to be in a face-to-face event again and be able to meet old friends again.
"Afiliados Brasil is an event that I am very happy to speak. I had already participated in 2019 and being invited again is a sign that people liked it. I'm glad the event is so big this year with a huge network, closing partnerships and meeting people I haven't seen for many years. It's been great," he said.
With more than 15 years of experience in the market, Verchai has been dedicated to his own project since 2019. "We are always evolving and with my family and other people helping. Today, we carry out a delivery via WhatsApp which is more complicated than via Telegram. But, you become much more intimate with the person. It takes work, but we deliver to thousands of students, who receive everything with a kiss".
Reality show of betting on open TV
Fernando Verchai also revealed that he is preparing for his open TV debut, hosting a betting reality show. "Band gave me the opportunity to run a betting reality show on TV, Band do RJ initially. We've already got sponsorship, good bookmakers, and with people betting each other to see who will be the great champion", he explained.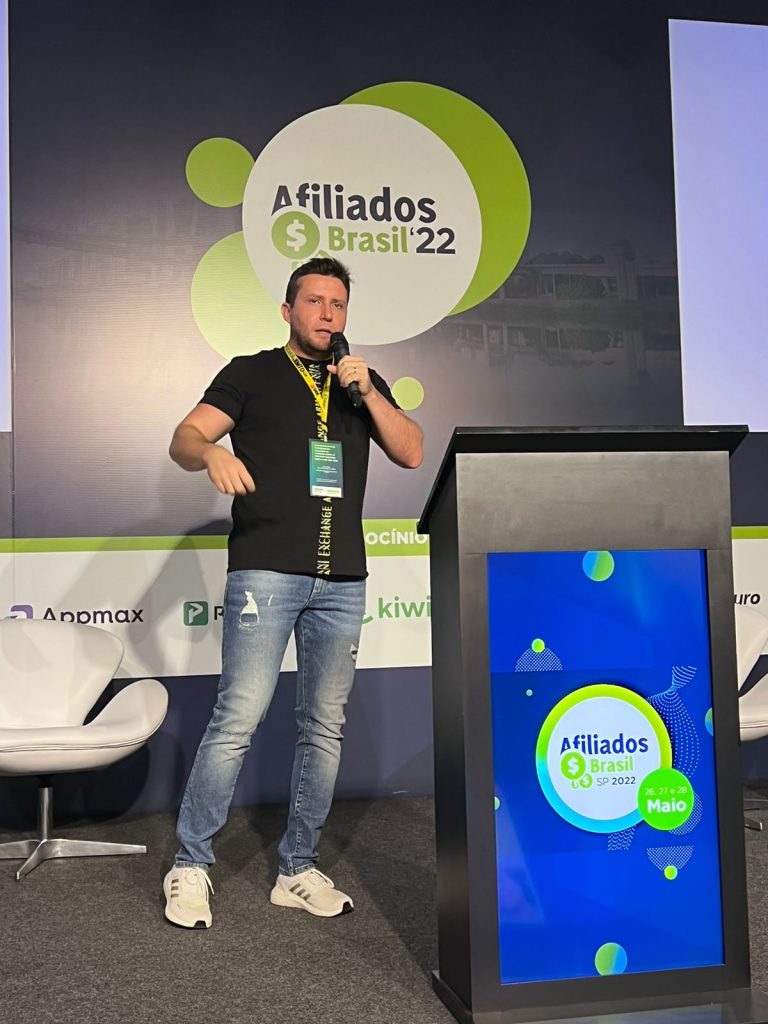 Scheduled to start in June, Verchai said he was very honored to bring sports betting to thousands of Brazilians. "I am happy to take the cause of betting further and further, it is increasingly popular in Brazil, but taking it to a TV attraction, an open TV, I am proud to take this opportunity to many houses", he said.
In addition, he pointed out that PIXBET is one of the confirmed partners in the new attraction. "PIXBET is one of the partners and believed in the project. We had a meeting, we presented the whole scenario issue, who will be together and the dynamics of the program".
Betting regulation process
For Verchai, Brazil must advance in the process of regulating sports betting. "From what I see, Brazil should walk in this regard, there is a greater force with giant clubs being sponsored by bookmakers, like Flamengo with PIXBET on their chest".
He also gave his personal opinion on the matter: "I don't believe it's a sin, I consider it an investment. I'm not betting blind, I'm not addicted to gambling, I'm investing based on odds, like a stock exchange. I see it as an investment and a healthy job", he concluded.