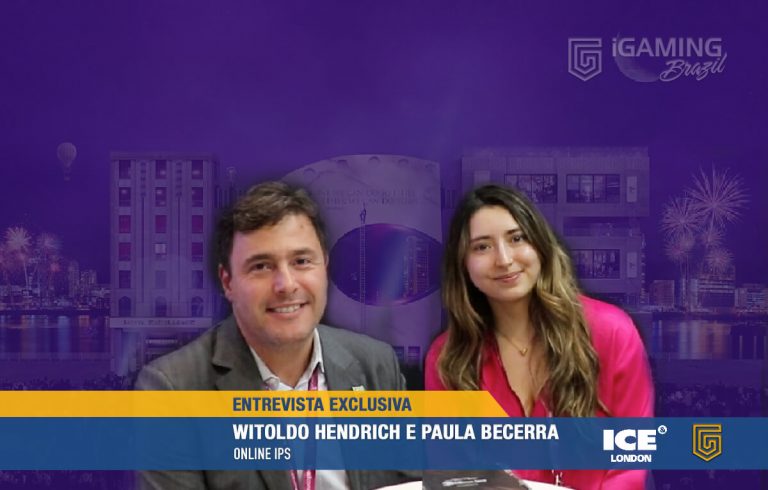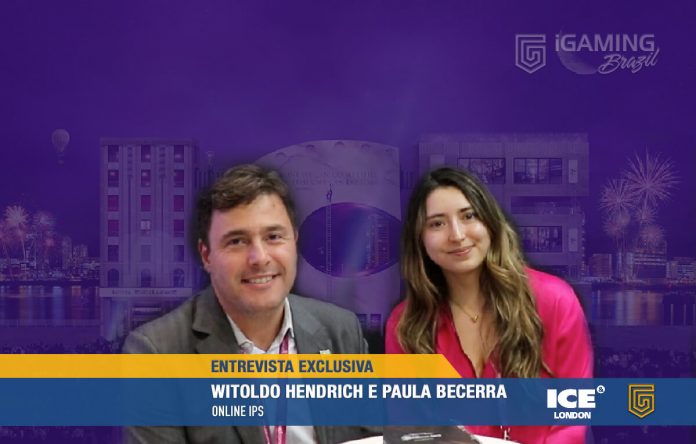 In April, London became the headquarters of the global iGaming industry thanks to the resumption of ICE London. After the cancellation of 2021, the 2022 edition served to bring the international community together and promote powerful networking again face to face. The iGaming Brazil portal had the opportunity to conduct several exclusive interviews, such as the conversation with Witoldo Hendrich and Paula Becerra, from Online IPS.
For Paula Becerra, the company's global marketing and sales manager, ICE London represented an excellent opportunity to return to face-to-face events and be able to accompany companies getting back to business. Paula also highlighted the importance of the convention, which makes it possible to present the companies' upcoming launches, new trends and what the industry is proposing in the short, medium and long term.
Witoldo Hendrich, co-founder and legal director of Online IPS, said that ICE London is not just an event, but a week full of opportunities to talk to all the players in the global industry, offering a unique environment to try to improve and expand. the business.
Plans for the LATAM and Brazil market
Online IPS representatives stated that Brazil is a very strong market and everyone wants to know more about the country. Therefore, the company is focused on the domestic market and certain markets in Latin America.
Regarding the regulatory process of the gambling sector in the country, Witoldo Hendrich stated that "working in a regulated market is always easier than in an unregulated market", but warned: "what I hope is that we have a good regulation. Because worse than an unregulated market is bad regulation."
Check out the exclusive interview with Paula Becerra and Witoldo Hendrich, from Online IPS