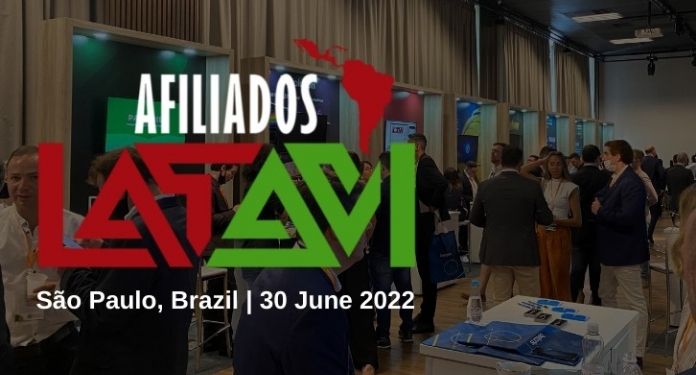 The first edition of the Afiliados Latam – São Paulo event is confirmed for June 30th and will take place in São Paulo. The event will be the day after the BiS (Brazilian iGaming Summit), which will take place between the 28th and 29th of June, at the same location.
This year, both events will be held at Espaço JK, which is located on one of the most prestigious corners of São Paulo, at the intersection of Av. Juscelino Kubitscheck and Av. I would do Lima. In addition to a select venue, the event will also feature high quality content and renowned speakers in the iGaming industry.
Among some of the names that will be present, are confirmed, Pedro Lucas Trindade, Pedro Feitosa, Juliano Fontes, Fernando Verchai, Abelardo Dantas, Rodrigo Loco and other famous figures who will soon have their names released.
The event that covers the iGaming market, which in turn includes sports betting, casino games, bingo, poker and other modalities, should also cover topics about digital marketing in general, in addition to affiliate marketing. In addition to this publicity content, we will have issues regarding crypto, tokens and NFTs being covered on stage.
The complete agenda will be published on the official website of Afiliados Latam until the beginning of June. Until then, the public can follow the event's digital channels to confirm the names of confirmed participants and the companies that will be there.
For the time being, the expectation is that there will be panels dedicated to the hottest issues of the moment, such as the possible situation of affiliates after a regulation of the sports betting market and the possible opening of the market in general after the bill that was passed in Congress earlier this year.
"The initiative will give voice to affiliates who bring years of experience in their luggage, to share during the event, so that the audience can take advantage of important tips to start or improve their operations", commented Alessandro Valente, co-founder of Super Afiliados and creator of the event.
Since December, plans were being drawn up so that the event would take the form it needed to reach both the more experienced public and those who are not yet used to working in this sector.