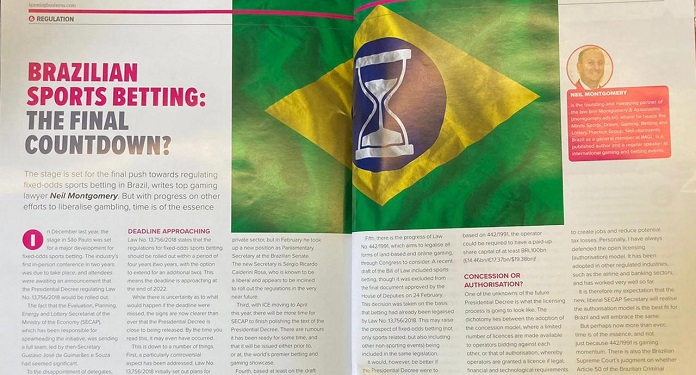 The main meeting of the world gambling industry started this Tuesday, 12, at Excel London, in London (ING). ICE London 2022 returning after being postponed last year due to the effects of the COVID-19 pandemic. As happened in the 2020 edition, the gaming market in Brazil is attracting a lot of interest from participants.
The progress of the sports betting regulation process, as well as the national gaming industry, was detailed in an article by Neil Montgomery, lawyer specializing in the gaming sector and founder of Montgomery & Associados, in the official magazine of the event, iGB .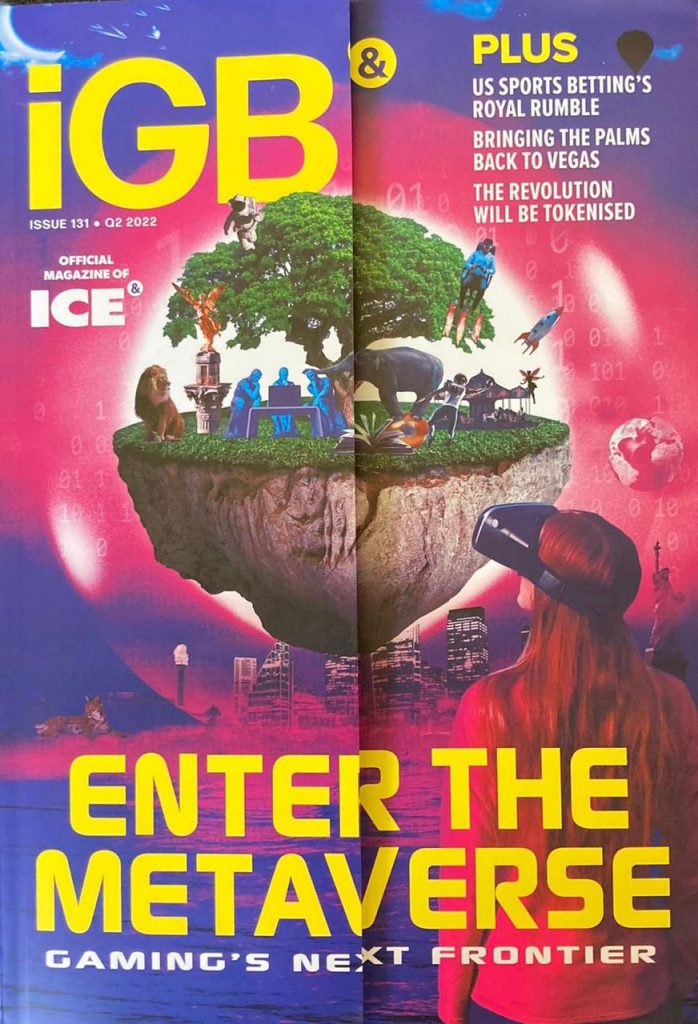 Titled 'Brazilian Sports Betting: The Final Countdown?', the text was the only one produced this year for ICE London's Brazil magazine. "Very honored to be the author of the only article about Brazil in the official magazine of the most prestigious gaming event in the world," said Montgomery.
Neil is a dual national (British/Brazilian) lawyer who has been practicing business law in Brazil for over two decades. In addition, he is the founder of Montgomery & Associados, which innovates the way law is practiced.
Details about Brazil's gambling market in ICE London Magazine 2022
In fact, the publication of an article written by a lawyer specialized in the national segment for an official vehicle of the most important convention on the planet serves to show the interest of the industry in Brazil. At the beginning of the text, Montigomery spoke about the regulatory process and how 'time is essential' at this stage.
The lawyer reported that many players expected to receive updates on the regulation at the end of last year due to the holding of a face-to-face event in São Paulo, Brazilian iGaming Summit 2021, which also featured representatives from the Ministry of Evaluation, Planning, Energy and Lottery of Economics (SECAP-ME).
However, the industry started 2022 without the expected advances, while continuing with the expectation that the situation can be resolved by the FIFA World Cup, to be held at the end of this year. He also recalled that the deadline is approaching due to the terms of law number 13,756/2018, which stipulates a period of four years for regulation.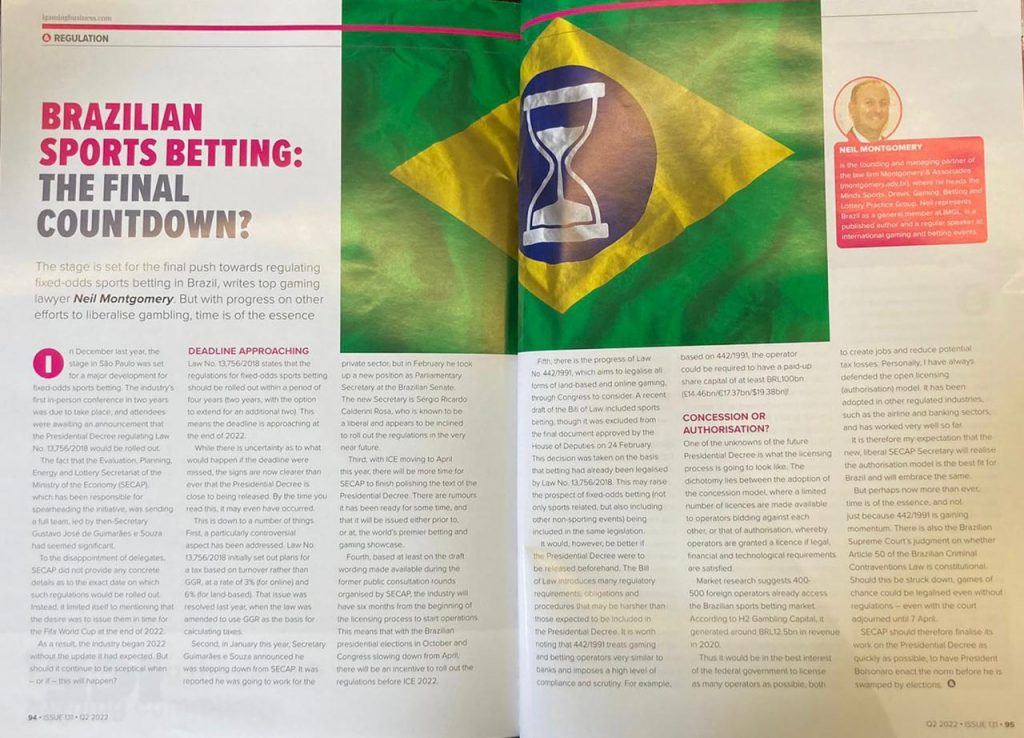 Neil Montgomery cited another bill that includes forms of land and online gambling, which passed the House of Representatives recently and is awaiting consideration in the Federal Senate. In addition, the lawyer stressed that the Federal Supreme Court (STF) may also evaluate the agenda soon.
For Montgomery, "SECAP must, therefore, finish the work of the presidential decree as soon as possible and make President Bolsonaro comply with the norm" before getting busy with the elections. Finally, he pointed out that the Brazilian market currently has between 400 and 500 bookmakers.