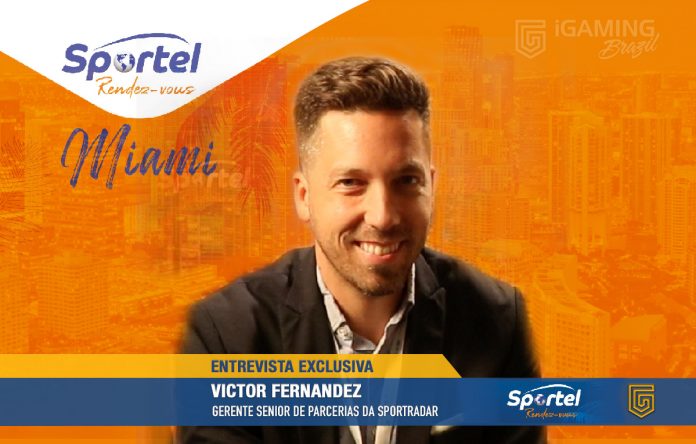 On March 14th and 15th, SPORTEL presented a new format for events abroad, Rendez-vous, in Miami. With an optimized agenda, the city received the main leaders of the sports business segment. The numbers surpassed the last two editions in Miami with more than 500 participants from 290 companies, highlighting the 80 new groups that honored SPORTEL for the first time.
The iGaming Brazil team covered the event intensively and promoted several special interviews. Sportradar's Senior Partnerships Manager, Victor Fernandez spoke exclusively to our portal, addressing the growth of match-fixing cases and how this issue should be tackled globally.
He revealed that football is the sport most concerned with suspicious activity every 201 matches, which makes monitoring so important. In addition, Fernandez mentioned that basketball, eSports and tennis are part of the Top 4 of the modalities that most require inspection and prevention work in the world.
The Sportradar executive also assessed the current situation in Brazil, informing that the company closed recent agreements with the Alagoas Federation, the Gaucha Federation and the Brazilian Football Confederation (CBF), demonstrating that the institutions are working to combat this problem in Brazil in partnership with Sportradar.
Victor Fernandez also projected that the sports betting market should continue to be heated, since it is an industry that is always growing and this scenario should be repeated in Brazil as a result of the regulation of the sector.
Exclusive interview with Sportradar's Senior Partnership Manager, Victor Fernandez: