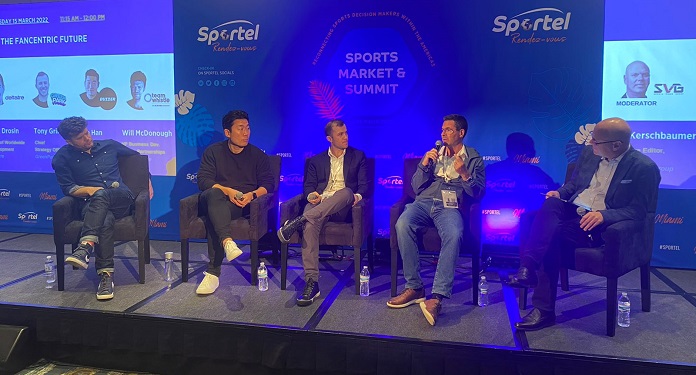 For more than three decades, SPORTEL has been named the most important event for the sports business industry. This Tuesday, 15th, SPORTEL Rendez-vous 2022 continued with its schedule and the presence of brands, companies and leaders of global prestige.
The convention is distinguished by offering a wide range of opportunities for signing commercial partnerships, new contacts and the presentation of the latest trends in the sports market. Based in Miami, SPORTEL Rendez-vous 2022 allowed the community to reconnect in an event focused on the Americas.
As happened at the meeting held last year in Monaco, the iGaming Brazil portal team is at SPORTEL Rendez-vous 2022 and bringing special content with images, panel highlights and exclusive interviews.
Highlights of the second day of SPORTEL Rendez-vous 2022
Dashboard: Navigating the US betting market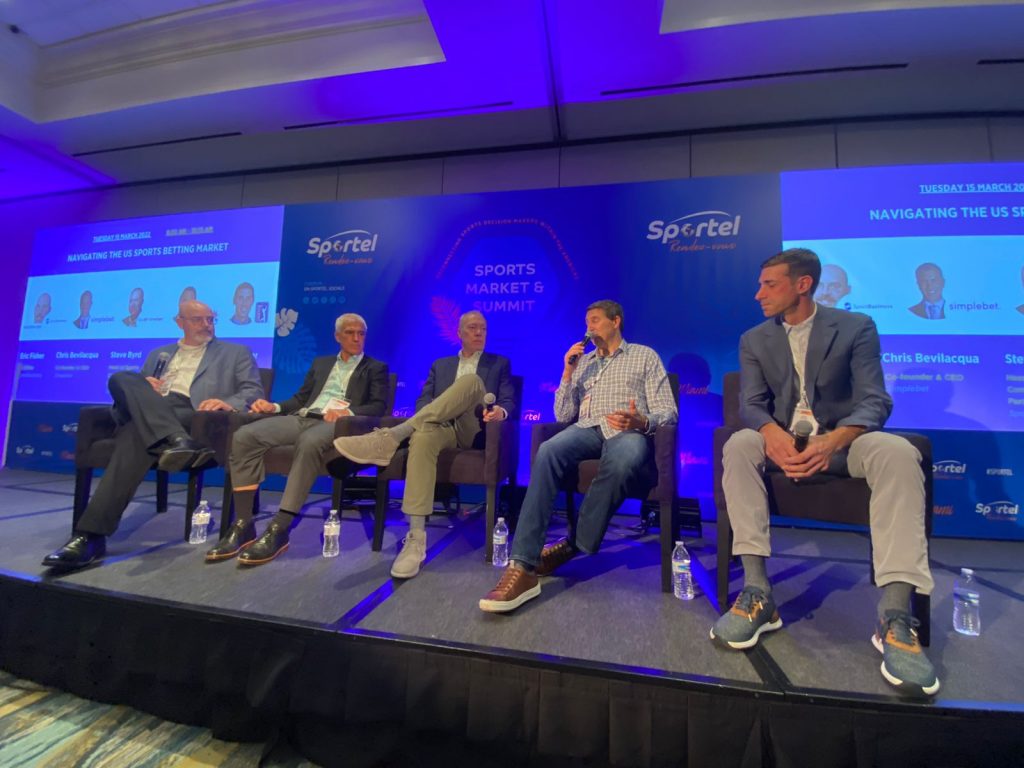 Moderated by Eric Fisher (SportBusiness Group) and joined by Steve Byrd (Sportradar), David Miller (PGA Tour), Jed Corenthal (Phenix Real – Time Solutions) and Chris Bevilacqua (Simplebet), this conversation focused on accelerated growth of the sports betting industry in the United States.
Jed Corenthal stressed that sports technology still needs to evolve to end the gap between 'real and virtual'. "Streaming and broadcasting technology still has a lot to improve, it seems little, but the 20 second delay between real and virtual can still represent losses for sports betting".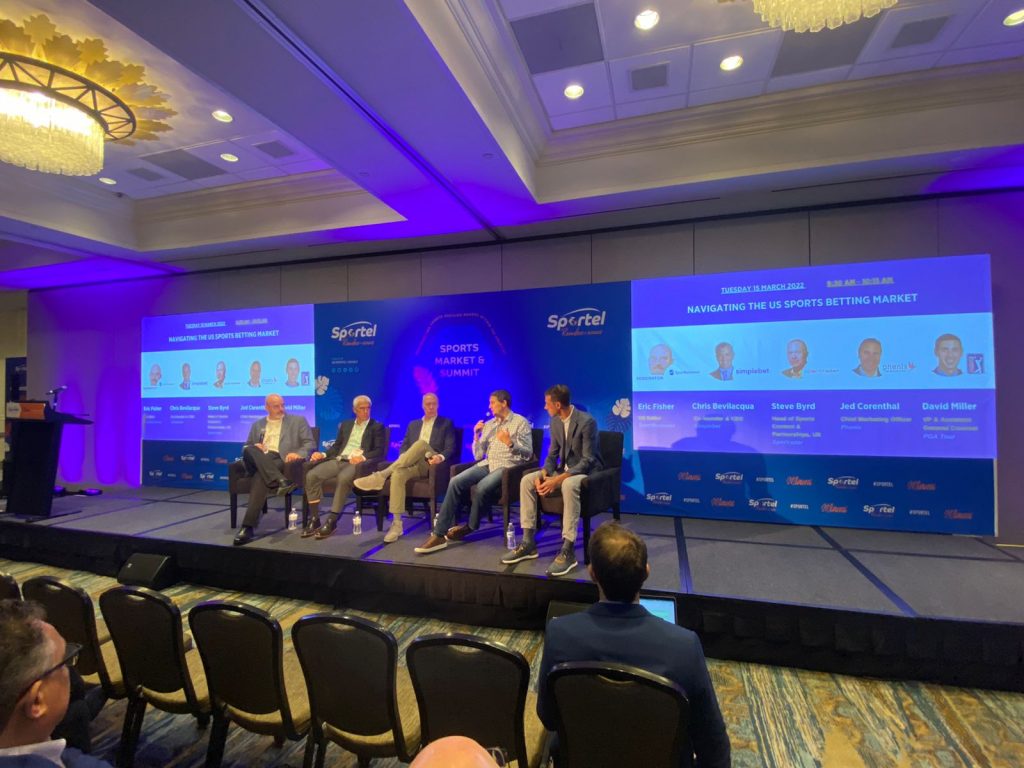 The complex process of regulating the activity in the country was cited by Chris Bevilacqua: "There is a great popular demand for sports betting fighting with a disorganization of public policies to establish clear rules in betting".
PGA Tour's David Miller said golf is starting to gain prominence in bookmakers with new ways of interacting. "Golf is new to the sports betting world and it is growing, we have been experimenting with many new formats of integrations, but in a conservative way and always preserving the main sport".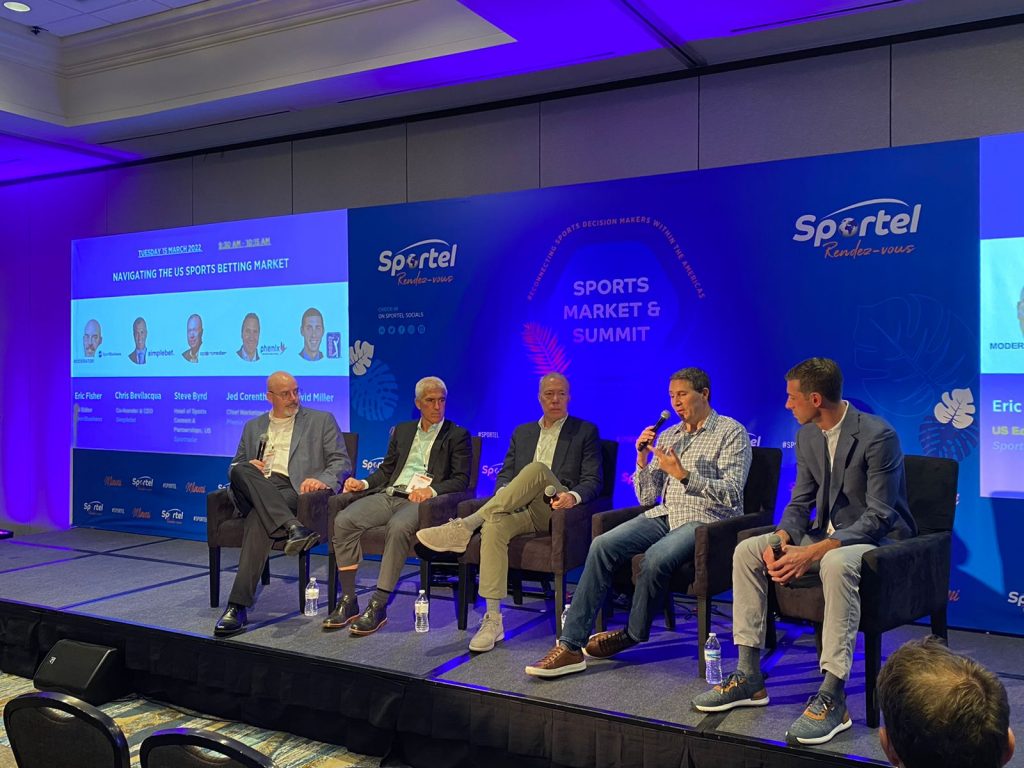 Dashboard: The future of fan-centric services
The panel delved into the latest and most creative ways the industry is taking to drive fan engagement, including gamification, D2C platform strategies, data ownership, and maximizing ROI around fan marketing.
Moderator Ken Kerschbaumer (Sports Video) was joined by Alex Drosin (Deltatre), Bo Han (Buzzer), Will McDonough (Team Whistle) and Tony Grillo (GreenPark Sports).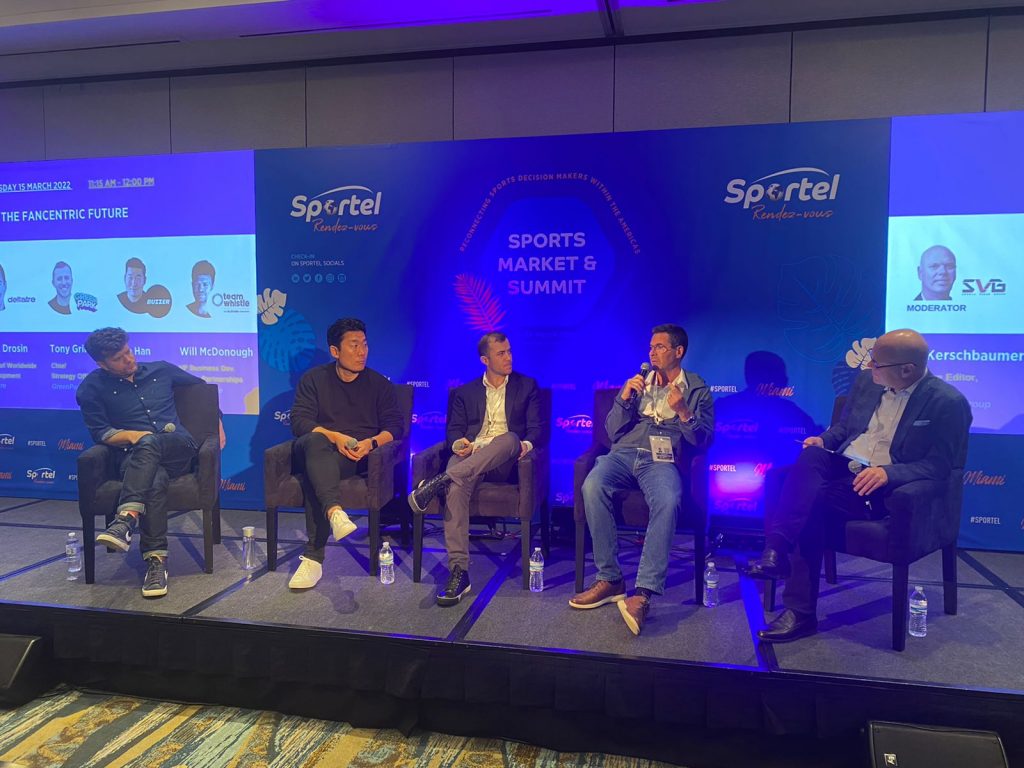 Panel: Sports adapted to the short format (Social Media / UGC)
Moderator Justin Blair (Henimo Group) joined Anmol Malhotra (Snapchat), Vinayak Shrivastv (Videoverse), Ashwin Desai (Formula 1 Management), Meghna Krishna (Videoverse) and Barrick Freinge (Twitch) to assess how the traditional sports market is changing to cater to fans eager for new experiences.
"People want to watch a sporting event, and at the same time create content, interact and comment; it is no longer interesting to watch a game in the traditional model alone", said Anmol Malhotra.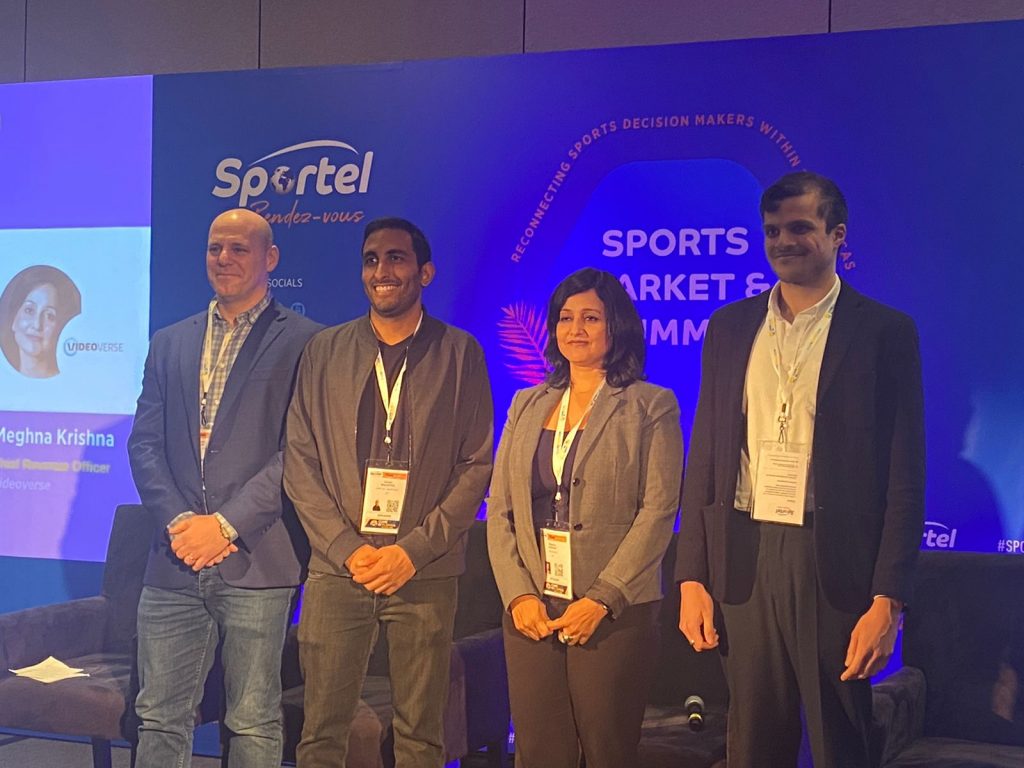 The conversation also addressed the tools already adopted by broadcasters to generate value and subscription revenue, as well as marketing opportunities and ways to retain new audiences by consuming shorter clips, when they want, how they want and where they want. "Broadcasting matches on social media is no longer an option, it is mandatory," declared Meghna Krishna.
While Ashwin Desai stated that the global industry is going through a time of profound and rapid change. "We are in a transition from traditional media to other media that are growing faster and faster", he pointed out.
Dashboard: NFTs – a new revenue stream
The last SPORTEL seminar focused on the universe of NFTs with moderation by Maurizio Barbieri (Liberty Gaming Guild) and participation by Lee Zohlman (OpenSporsorShip), Patricio Verdi (NXTID) and Agustin Maria Rodriguez (Demais Digital). Panelists reinforced that today NFTs are seen as a real value to the international sports media industry.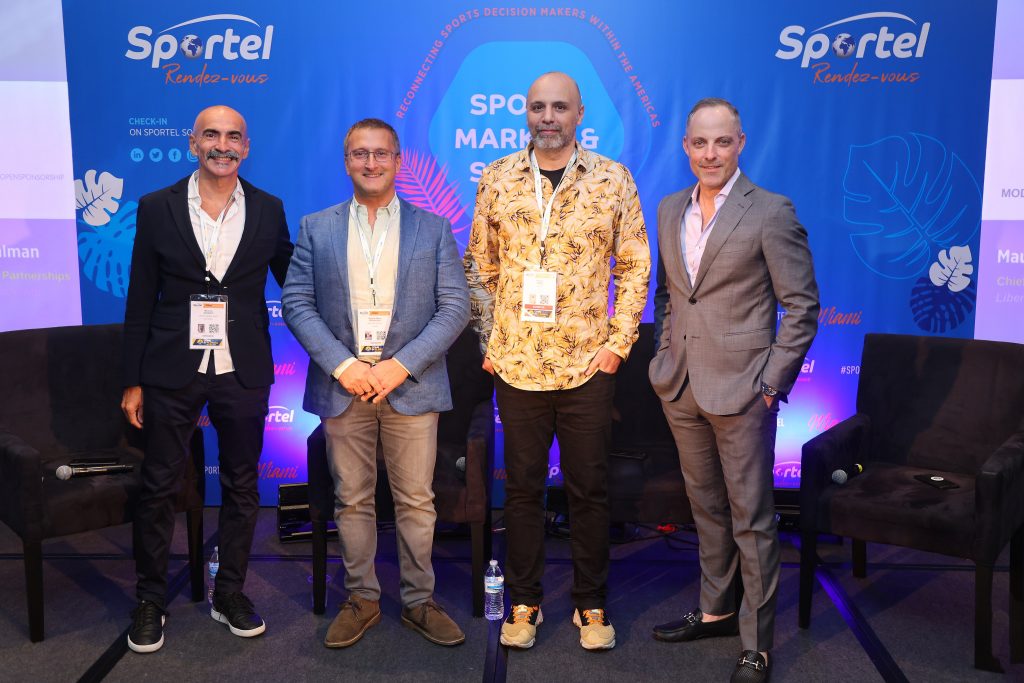 From video highlight collectibles to fan tokens for gamification, the debate showcased best practices for rights holders who want an authentic digital NFTs strategy through Blockchain and the potential of cryptocurrency for the future of sports content.