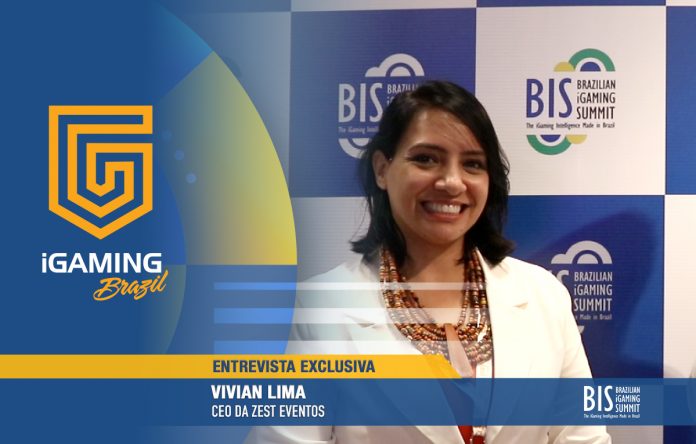 The city of São Paulo hosted the most important and only face-to-face event focused on the betting, affiliation and lottery segment in Brazil this year. Being held to meet a demand from the industry itself, the Brazilian iGaming Summit (BIS) – The iGaming Intelligence Made in Brazil – took place in the first days of December.
The congress received companies, professionals and specialists of international prestige, providing this integration between giant brands from abroad, new players on the national scene and relevant figures in the political context. Due to the success of the first event, BiS will have its second edition in June 2022.
With an agenda filled with top-notch panels, lectures and exhibitions, the conference also allowed the iGaming Brazil team to conduct several exclusive interviews with industry personalities.
Vivian Lima, CEO of Zest Eventos, was one of those responsible for organizing BiS 2021 and revealed details of this process. She explained how Zest was born, during the pandemic, and mentioned that BiS 2021 was the first physical event since the beginning of this new trajectory. In addition, she explained how this resumption of events in the country is taking place after two years of social restrictions, due to the pandemic.
The CEO of the events company also revealed that every concept related to BiS was thought out, created and put into practice in just 4 months from a combination of companies. Regarding the feedback from exhibitors, she stressed that she had 100% positive evaluation.
The professional also analyzed the growth potential of the Brazilian betting market, noting that this type of event helps to accelerate the consolidation of this new and powerful national industry.
Check out the exclusive interview with Vivian Lima, from Zest Eventos